Some desserts never go out of style, much like the strawberry-rhubarb pudding cake. For some, it brings back memories of grandma making desserts, when they were kids, baked with freshly picked berries. Nostalgia never tasted so good! With 6 to 8 servings, this is the summer dessert to enjoy after a lovely day spent in the sun. It is available for $14.99 at IGA stores across Quebec, in the frozen section of the bakery. Hurry, as it'll only be available during the warm season!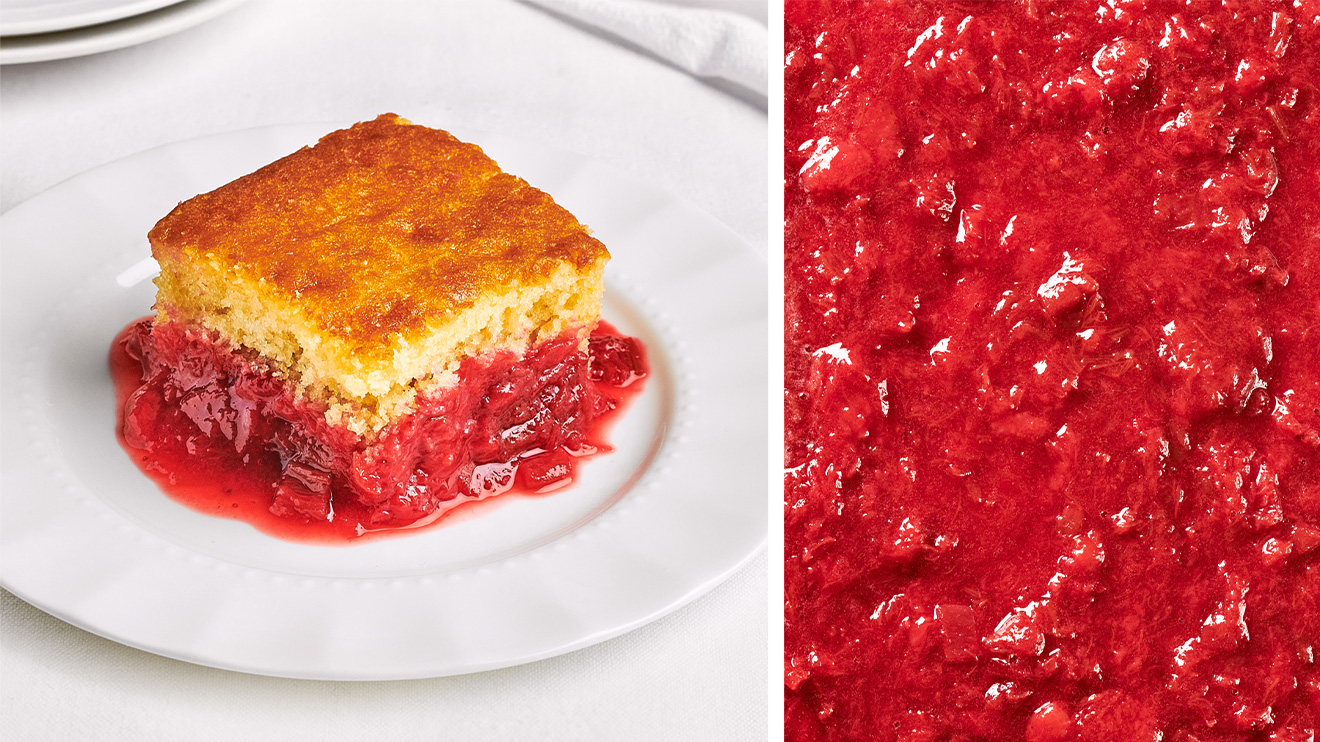 Serve warm
The best way to enjoy this dessert is warm. Given that the cake is frozen, place it on the middle rack of a 325°F oven after removing the cardboard sleeve and plastic cover. Heat it for about 20 minutes or until the sauce and the centre of the cake are hot. All that's left is to dig right in, either with or without a scoop of vanilla ice cream.
Make it at home
Got some fresh or frozen fruit lying around and you'd rather just make this pudding cake at home? Try our simple recipe that'll be a hit with the whole family.
To find out more about our other sheet pan desserts, click here.