PEI Fall Flavours Festival
Ricardo's first stop was in Charlottetown for the 2015 edition of the PEI Fall Flavours Festival. The annual event brings celebrity chefs and food fans together for an appreciation of local foods and ingredients, and Ricardo was the host with the most at Beef N' Blues, a celebration of family-style dining. Bringing people together around the table is a tradition close to his heart, so this low-key affair was the perfect ambiance to share a four-course meal—especially with six lucky winners randomly selected to be seated with Ricardo!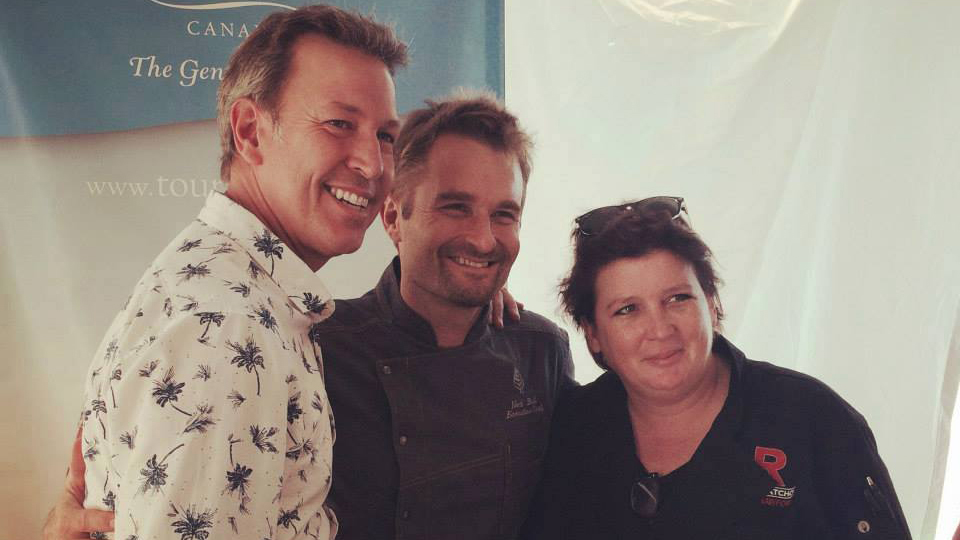 Ricardo shares a smile with Four Seasons Hotel Vancouver's Executive Chef, Ned Bell, and Food Network's Chef Lynn Crawford.

Next up was the Shellfish Festival, which was celebrating its 20th anniversary. Ricardo was there to take in the province's many maritime bounties, demonstrating to an enthusiastic crowd how to whip up Grilled Lobster with Lemon and Herbs, as well as Lobster Oil. (Yes, you can make them, too!) With PEI's various shellfish as the stars of the event, Ricardo even shared his recipe for Oyster Corn Fritters.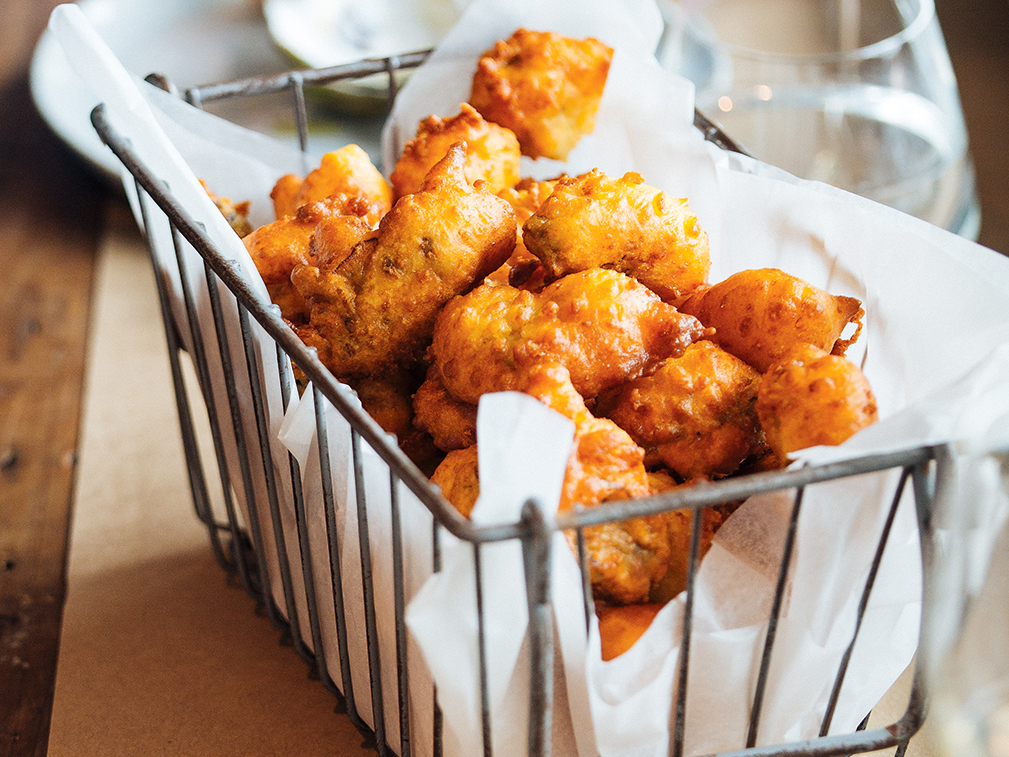 Psst! You can find the recipe for Oyster Corn Fritters in our upcoming Holiday issue. Stay tuned.

Toronto FOOD & WINE Festival
Ricardo then jetted off to the Toronto FOOD & WINE Festival, the ultimate culinary event in Canada, to host Monday night's Taste Canada Awards alongside Vancouver's Chef Vikram Vij (above photo), honouring the best in food writing.
During the three-day festival, he also attended Cook the Books (for which RICARDO magazine was a sponsor), a friendly competition where student chefs recreated a dish from a Canadian cookbook—with the author right up on stage with them! This year's big winners, students from Montreal's Pius Culinary Institute, were presented with their trophy at the awards ceremony.
Overall, it was a fun and food-filled trip for Ricardo, but one of his favourite moments of the whole experience was signing books and meeting fans and foodies like you all.
Did you get a chance to meet Ricardo during his visits to Charlottetown and Toronto? If so, tag us on Twitter at @RicardoRecipes and share your photo!