A sure way to dazzle your guests

Holidays are often the season to get together and share meals with the family. But dazzling guests requires culinary talent and time, something we don't always have. Ricardo's famous festive and elegant red and white cake, decorated with cranberries, is ideal for this time of the year. And with its 10 to 12 servings, you can delight the whole family. No need to stop at a Café RICARDO to pick one up! Simply add one to your cart while doing your groceries at your local IGA grocer. Since it's sold frozen, you just need to place it in the fridge for 24 hours and voilà!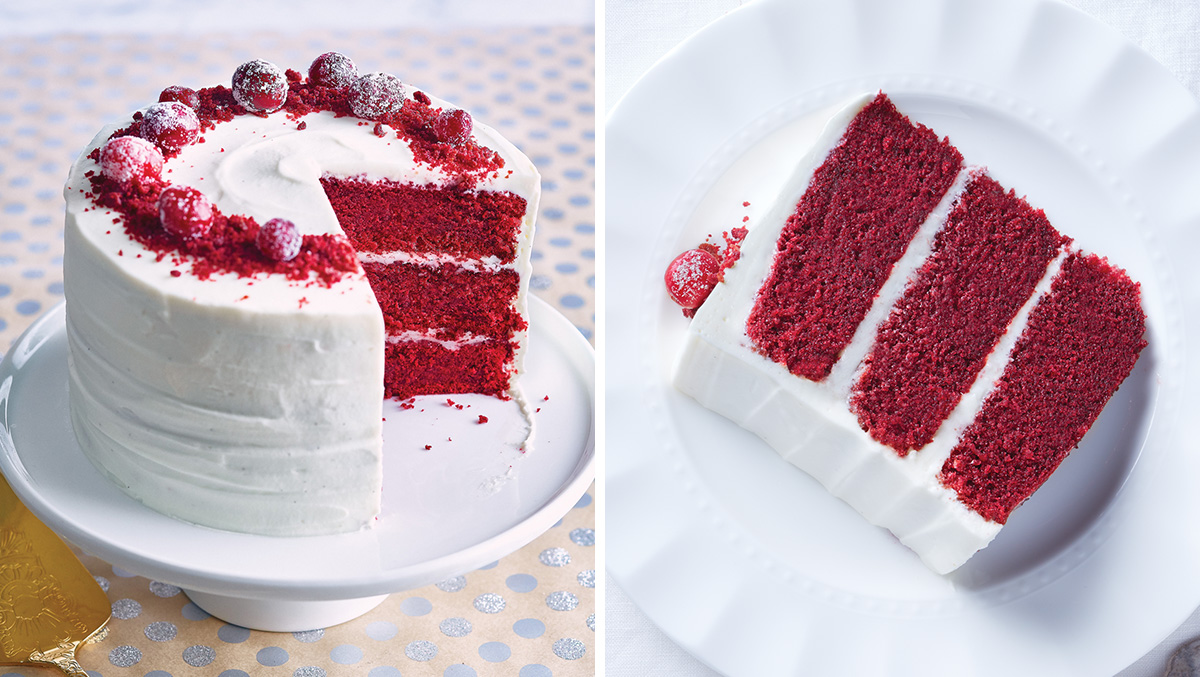 RICARDO's Red Velvet cake in 5 bites:

Available in all IGA, IGA extra, Les Marchés Tradition and Marché Bonichoix grocery stores in Quebec;
Made in Quebec following the classic recipe and certified "Made in Quebec";
Prepared, frosted and decorated by hand;
Made with no preservatives. Can be kept six months in the freezer and five days in the fridge;
Sold at $29.99, i.e., $2.50 per serving.

What people are saying about the dessert

"We love the Red Velvet! And since it's the most requested dessert in our cafés, we know Quebecers love it. With the home replacement version, we want even more families to be able to enjoy it together, and that's what will happen thanks to IGA. But for those of you who love to cook, never fear. The recipe is always available online at ricardocuisine.com!" – Ricardo, chef and host

"We want to offer our customers the best possible products and shopping experiences. The Red Velvet is a home replacement version and a simple and delicious solution that will both delight the senses and give our customers more time to spend at the table with their loved ones. This is why we are so happy to be working with RICARDO, offering his hand-decorated star dessert to spread cheer and also promote our local economy." – Mireille Thibodeau, Vice President, Fresh Procurement at Sobeys.