On the menu: delicious dishes from starters to dessert that everyone will love. The whole is available for delivery almost anywhere in Quebec or can be picked up safely at Café RICARDO in Saint-Lambert.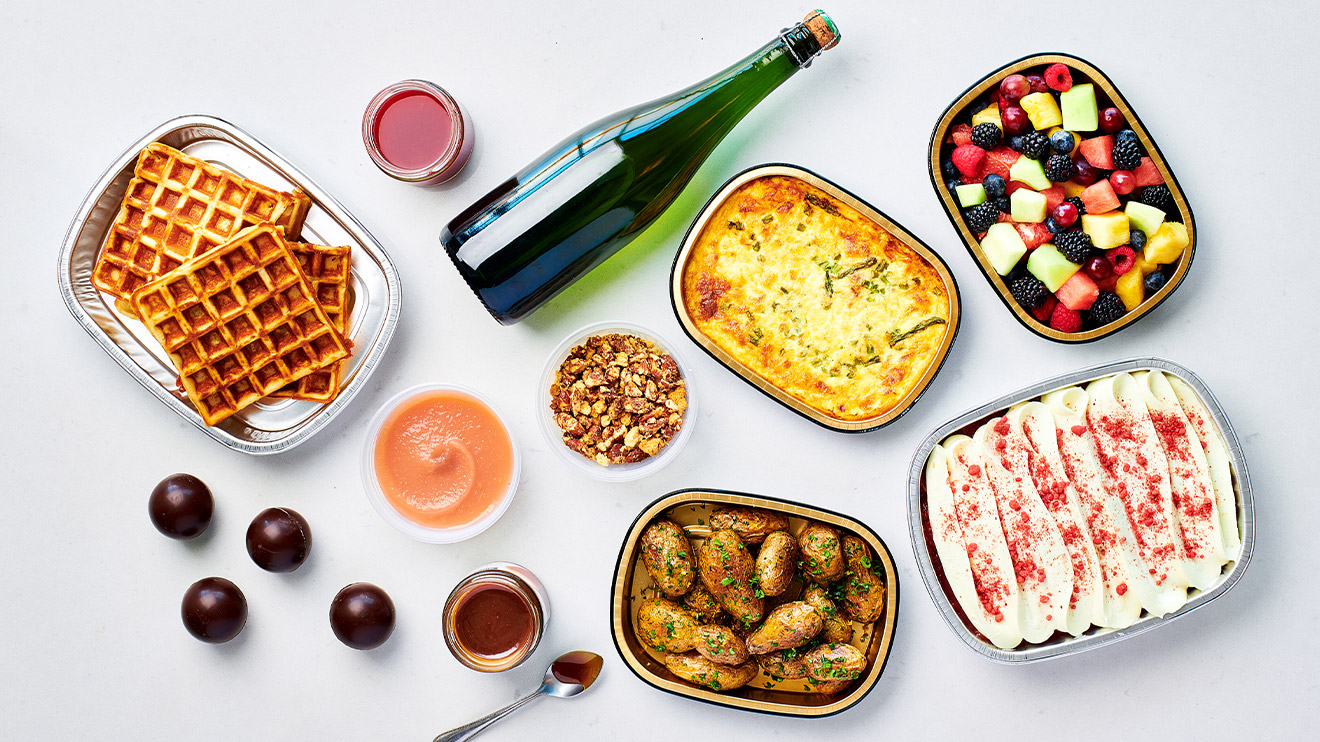 The Mother's Day brunch box includes:
• Chocolate marshmallow balls for hot chocolate
• Raspberry and elderflower mimosas (an additional $25)
MAINS
• Oat and apple waffles, with apple butter and almond crunch
• Asparagus frittata with maple-braised ham and cheddar
SIDES
• Potatoes roasted with herbs and lemon
• Fresh fruit salad, citrus syrup
• Jar of homemade salted butter caramel or chocolate-almond spread
DESSERT
• Moist strawberry-rhubarb cake with sweet clover vanilla and white chocolate whipped cream
The majority of these dishes are made using local ingredients like maple syrup, Charlevoix cheese, Quebec eggs, local apples and pork, Île d'Orléans potatoes and sweet clover extract, as well as seasonal ingredients like asparagus and rhubarb.
How to order
Our boxes are available in two sizes: $65 for two or $105 for four. We charge an extra $25 for mimosas. They're only available via online order. Cooking instructions for the main dishes are also included in the box. Imagine the joy on your mother's face when she receives this attractive box at home!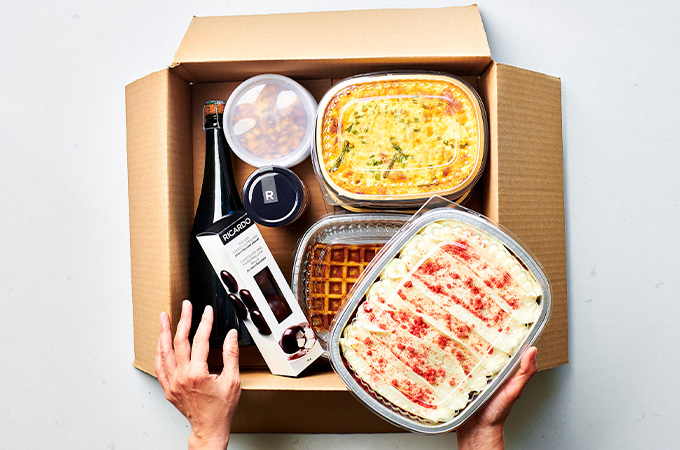 How to pick up
Upon ordering, choose your preferred pick-up date and time (Friday, May 8 or Saturday, May 9, between 9 and 11 a.m.).
At Café RICARDO in Saint-Lambert only.
Everything will be ready upon your arrival. Pick-up is safe and easy.
Please note that no payment will be made in person. Payment can only be made during online ordering.
It is also possible to have your box delivered at home for $15. Delivery will take place on May 8 or 9, and is limited to certain areas.
In just a few quick steps, you'll be able to bring some joy to those you love, including your beloved mom, who will have nothing but great things to say about this Mother's Day gift!