"There are so many simple ways to use zucchini, from raw in a salad to grated in a grilled cheese. And thin slices of zucchini are a great substitute for pasta in a lasagna." — Stéphanie Audet, chef and author of the book La cuisine botanique
1. Green smoothie
You can throw slices of zucchini into a green smoothie. Once it's blended with the kale (or spinach), pineapple (or other fruit) and yogurt, its taste will hardly be noticeable, but it will add some nice texture to your breakfast drink.
2. In a salad
Zucchini in a salad is a true classic—for instance, a cold fried zucchini and mint salad (the combo of mint and zucchini is always a winner) or a grilled vegetable salad with goat cheese.
3. In an improvised soup
Here's a no-recipe recipe for zucchini and chickpea soup:
Soften in olive oil: 1 zucchini, diced, and ½ leek, thinly sliced.
Add chicken broth and a can of chickpeas.
Bring to a boil and let simmer 10 minutes.
When ready to serve, top with slivers of grated Parmigiano-Reggiano cheese.
4. In a savoury crepe
Zucchini crepes with ham are an excellent way to add a vegetable boost to a Breton classic —and put your extra zucchini to good use!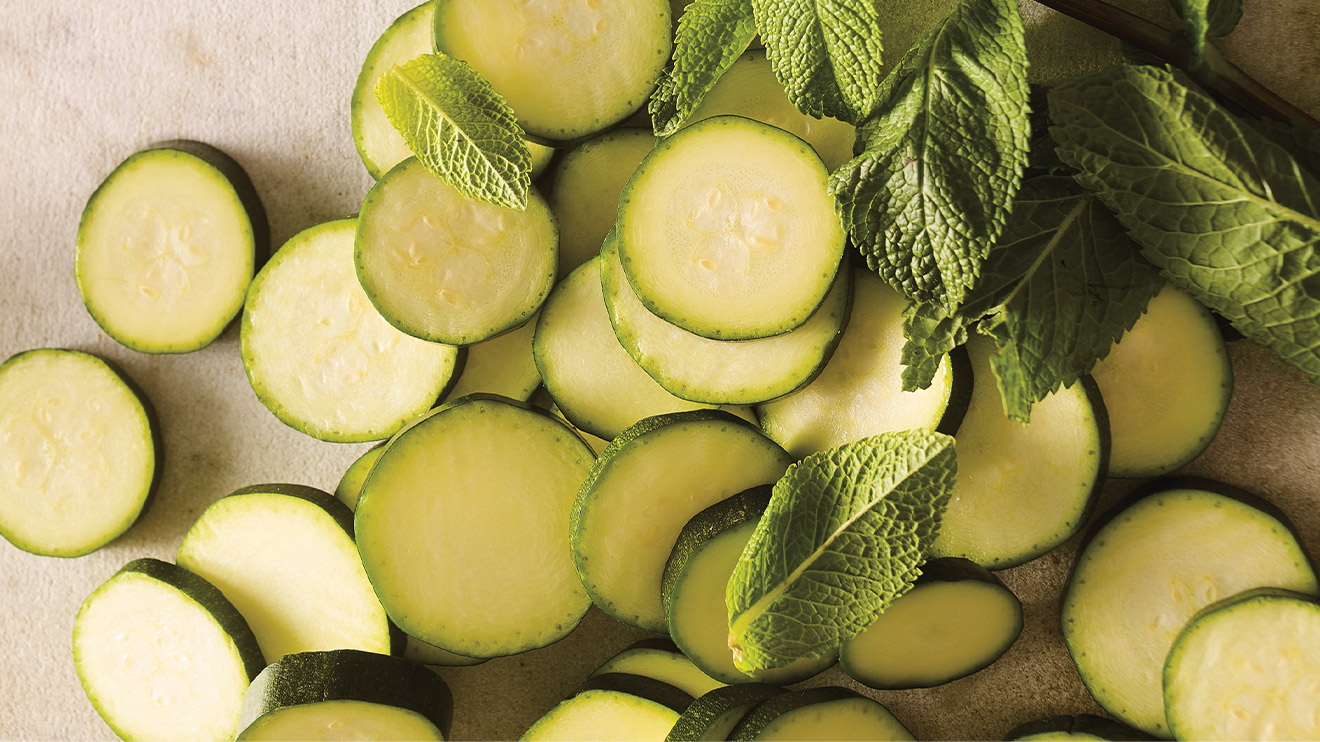 Chef's Tip: When cooking zucchini, get creative with how you cut the vegetables by using different tools. Here are Stéphanie Audet's favourites:
A knife for dicing or cutting into large pieces
A spiralizer to make zucchini noodles, a.k.a. zoodles
A mandoline for making long slices or zucchini fettuccine