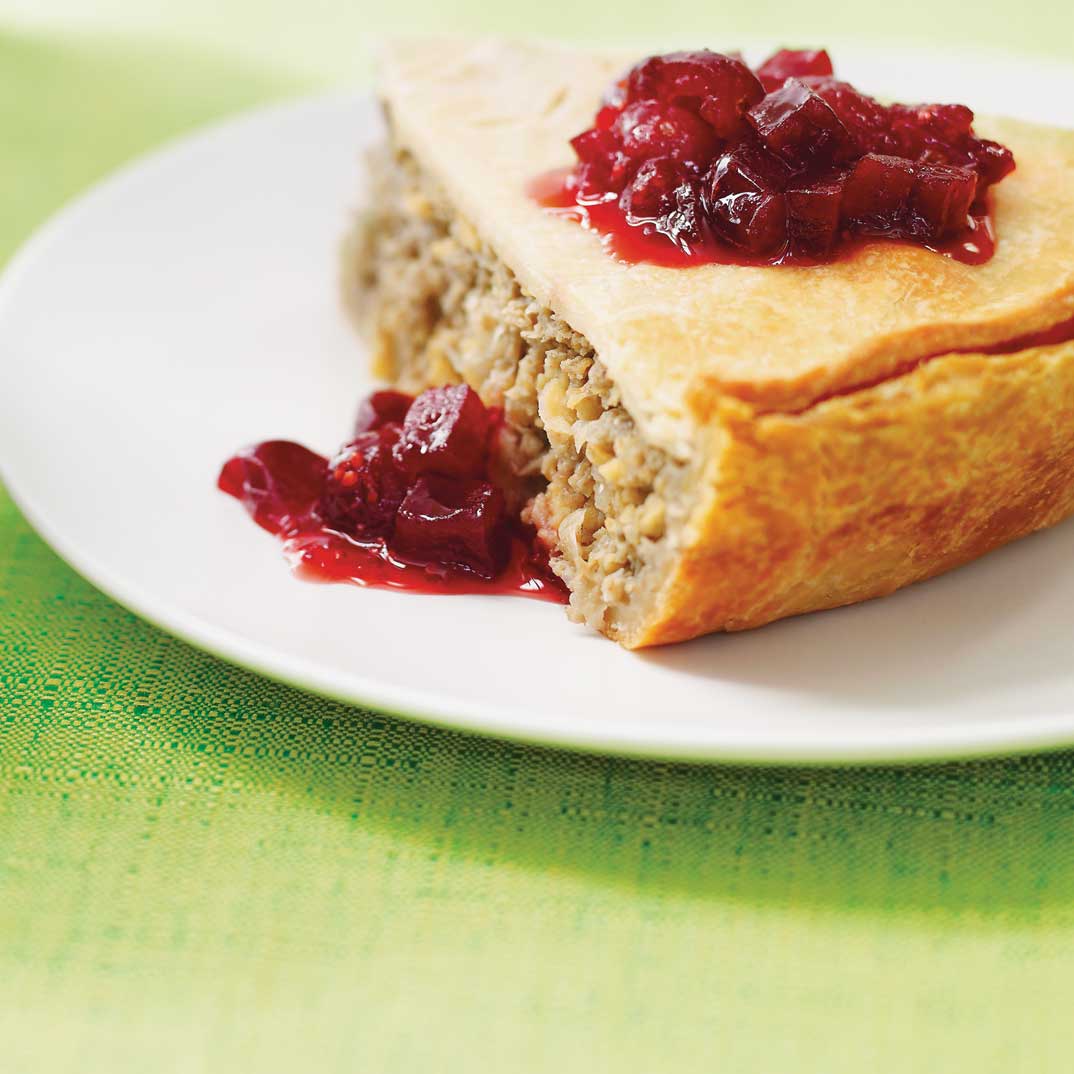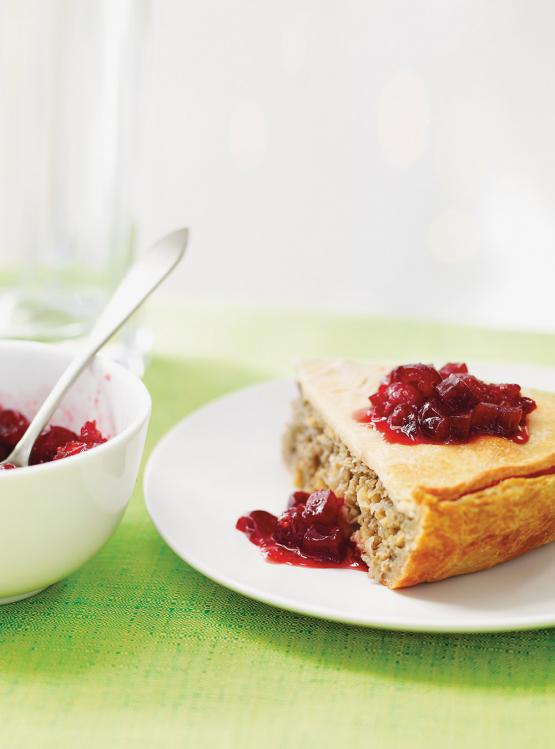 Open in full-screen mode
Vegetarian Savoury Pie with Chickpeas and Mushrooms
Preparation

40 MIN

Cooking

1 H 15 MIN

Servings

5

Freezes
Preparation
Filling
In a food processor, finely chop the mushrooms. Transfer to a bowl and set aside.

Coarsely chop the chickpeas in the food processor. Set aside.

In a saucepan over medium heat, soften the onions, leek and garlic in the oil. Add the mushrooms and sauté for about 5 minutes. Season with salt and pepper. Add the wine, mustard and spices. Simmer until the wine has evaporated. Add the chickpeas and mix well. Adjust the seasoning. Set aside.

With the rack in the bottom position, preheat the oven to 180°C (350°F).
Pastry
In a large bowl, combine the flour and salt. Set aside.

In a measuring cup, combine the water and honey. Add the oil. Pour over the dry ingredients and stir with a fork until the flour is just moistened. Shape the dough into 2 discs about 2.5 cm (1 inch) thick.

Roll out each disc between 2 sheets of parchment paper. Line a 23-cm (9-inch) pie plate with one pastry round. Spread the filling evenly in the pie shell. Cut a few slits in the second pastry round, then cover the filling. Seal tightly by crimping the edges of the pastry using a fork or your fingers. Brush with milk.

Bake for about 55 minutes.

Serve with Beet and Cranberry Chutney.
Good with...
Preparation time: 15 min
Total: 35 min