Preparation
Tropical Sauce
Approximately 60 ml (1/4 cup) of finely diced mango, 30 ml (2 tablespoons) of white wine vinegar, 15 ml (1 tablespoon) of chopped red bell pepper and a pinch of freshly ground pepper.
Asian-Style Sauce
45 ml (3 tablespoons) of soy sauce, 10 ml (2 teaspoons) of grated fresh ginger and 1 finely chopped green onion. 

Classic Sauce
Raspberry vinegar with finely chopped shallot. 

Italian-style Sauce
Balsamic vinegar, a dash of olive oil and a turn of the pepper mill. You can even add a touch of garlic scapes. 


Note
Purists like raw oysters with some fresh ground pepper and a dash of lemon juice. Still, here are some very nice ideas for sauces, drop about 5 ml (1 teaspoon) of the desired sauce on the freshly opened oyster.
To help you with this recipe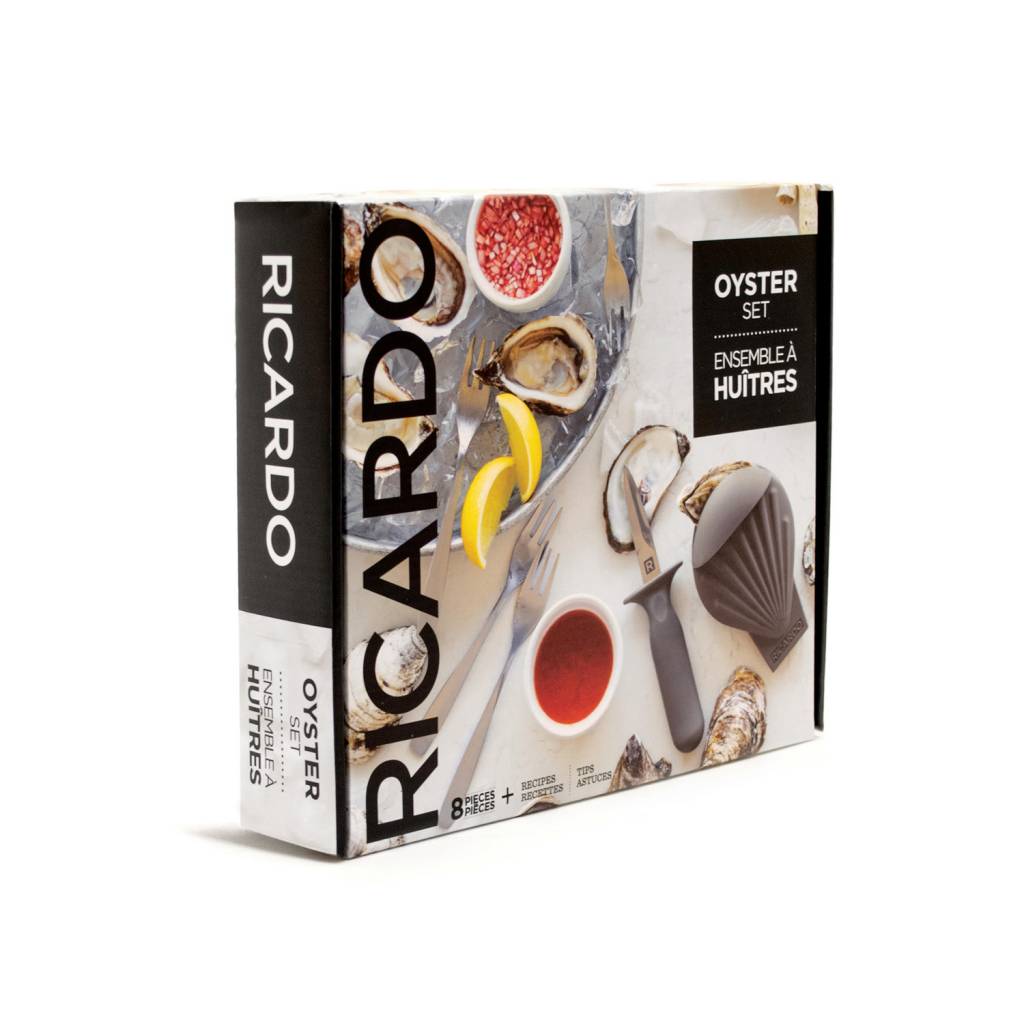 The RICARDO oyster set was specially designed for shellfish lovers! It comes with a convenient oyster holder with a non-slip coating and finger guard, providing for safe shucking. The sturdy bevelled blade of the oyster knife lets you easily tackle the toughest oyster shells.
39.99 $
SHOP NOW