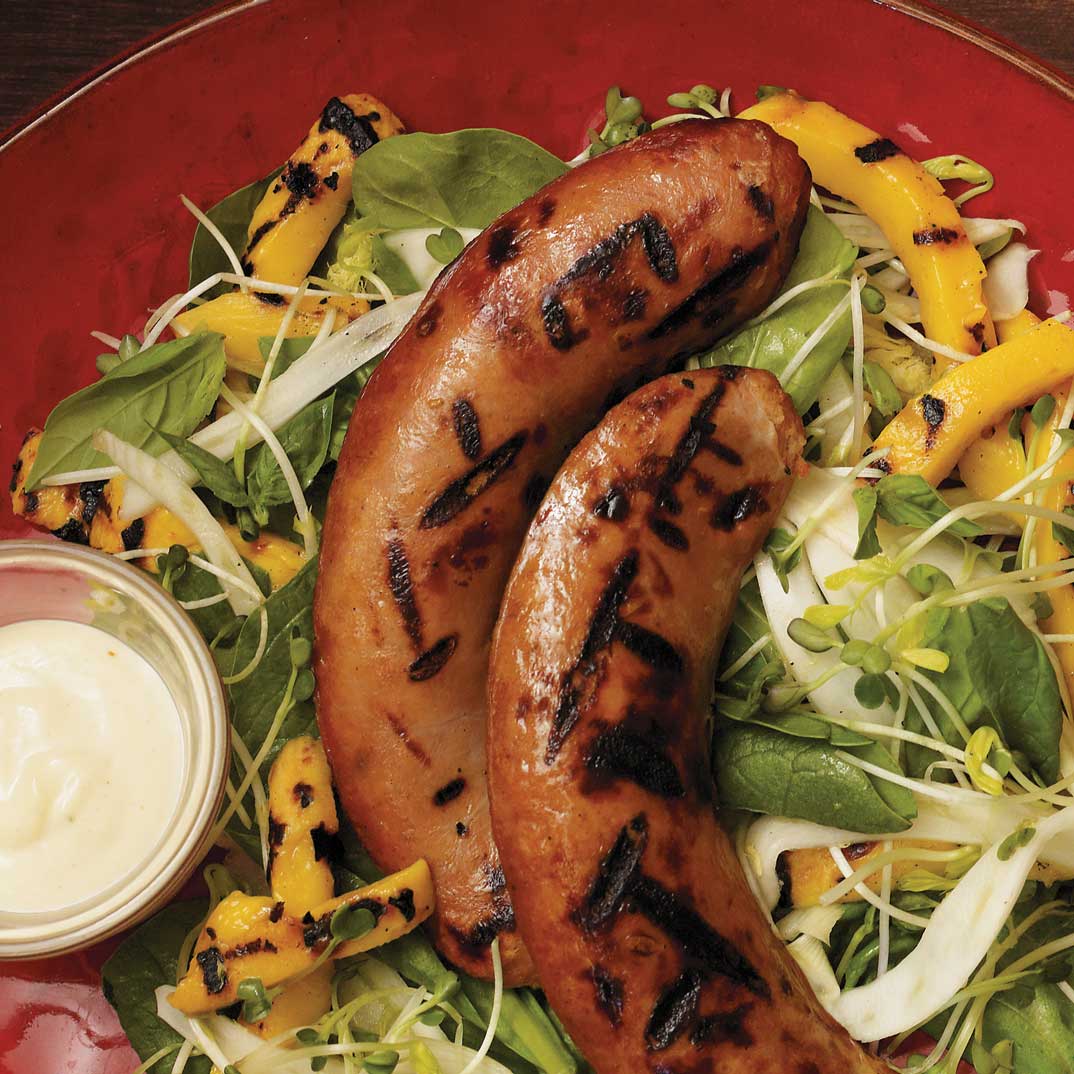 Back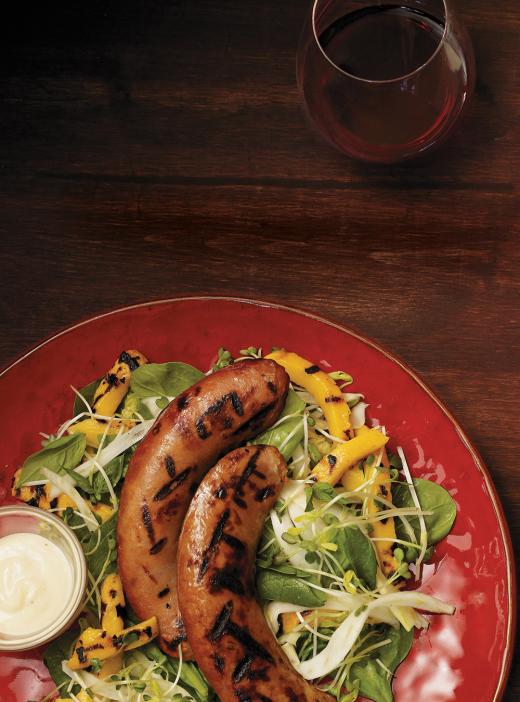 Preparation
Dressing
In a bowl, combine all the ingredients. Set aside.
Salad
In a bowl, toss the spinach, fennel, sprouts and basil. Set aside.

Preheat the grill, setting the burners to high. Oil the grate.

Grill the sausages and mangoes for about 2 minutes on each side. Slice the mangos into strips, and add them to the salad.

Divide the salad and sausages among four plates. Drizzle with the dressing to taste. Season with salt and pepper.