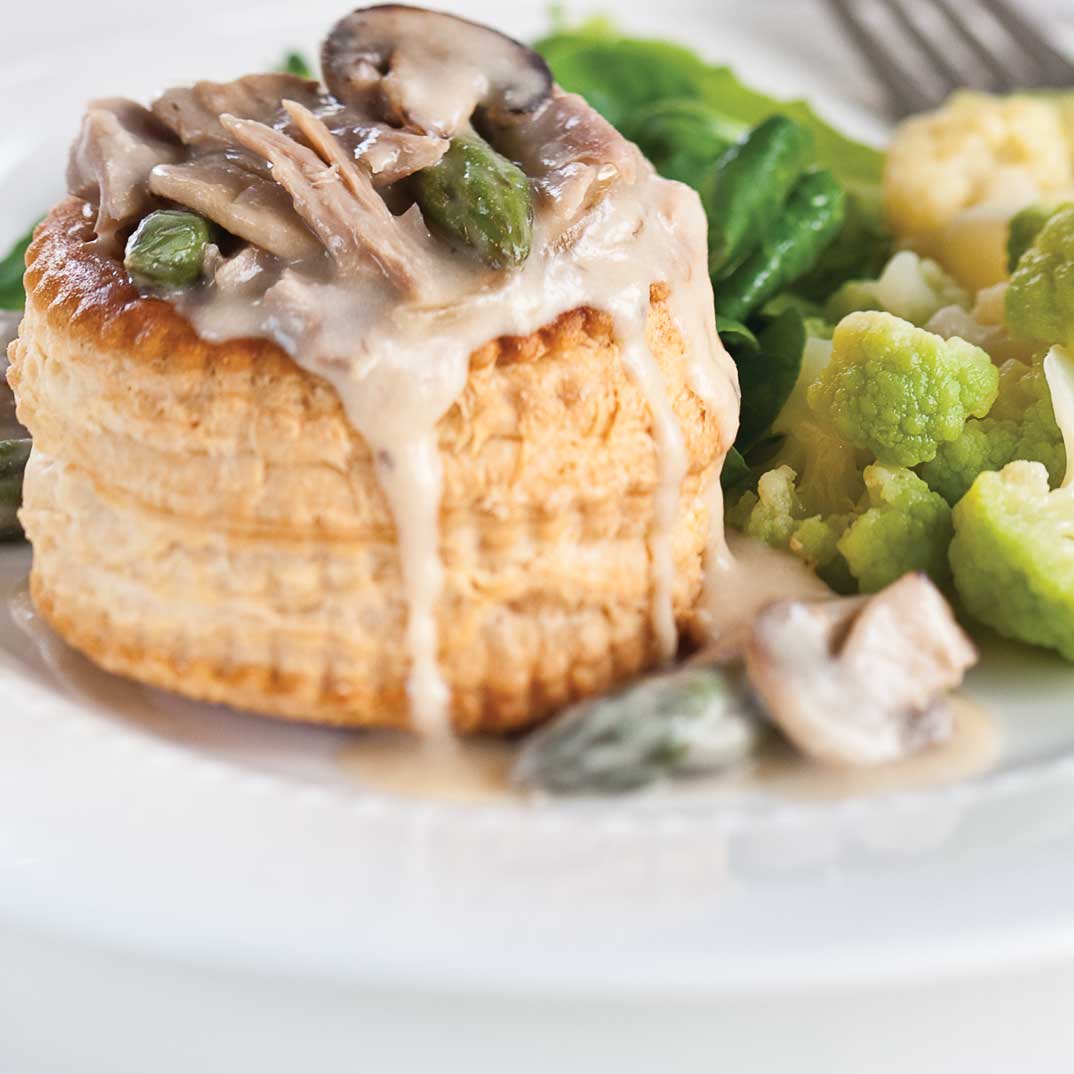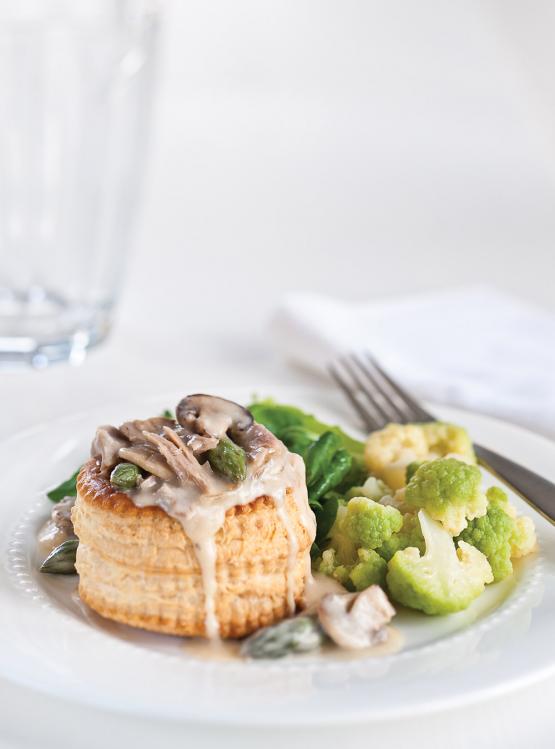 Preparation
With the rack in the middle position, preheat the oven to 200 °C (400 °F). Line a baking sheet with parchment paper.

Place the vol-au-vents on the baking sheet. Bake for 20 minutes or until golden brown. Remove the caps with a fork and set aside.

In a pot of salted boiling water or a steamer, cook the asparagus until al dente. Place into ice water and drain. Set aside.

In a large skillet, brown the onion and mushrooms in the butter and oil. Season with salt and pepper. Sprinkle with the flour and stir to blend. Stir the broth, wine and cream into the mushroom mixture and bring to a boil. Simmer gently for about 3 minutes. Add the asparagus and duck meat. Reheat and adjust the seasoning. Fill the vol-au-vents.

Serve with green vegetables.