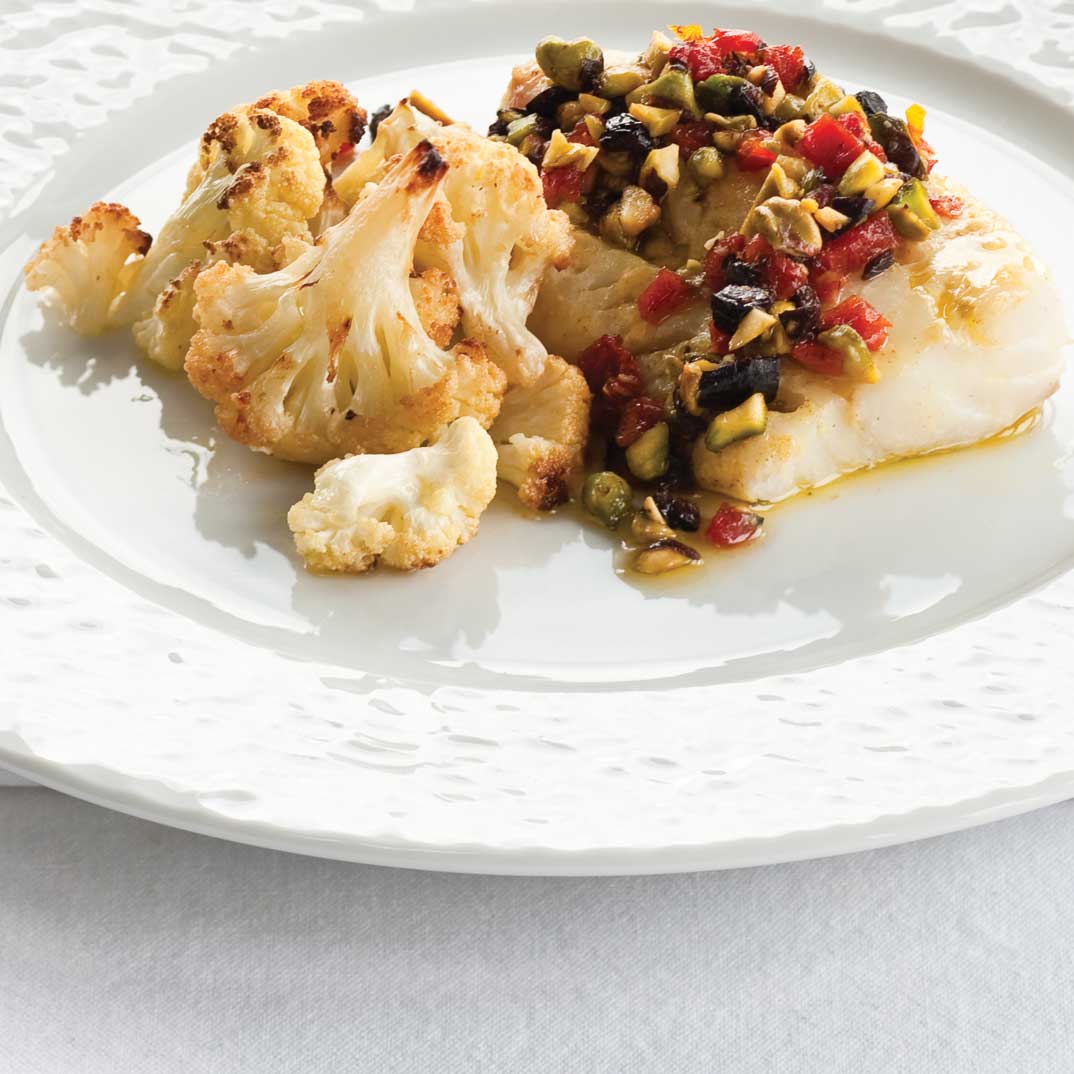 Back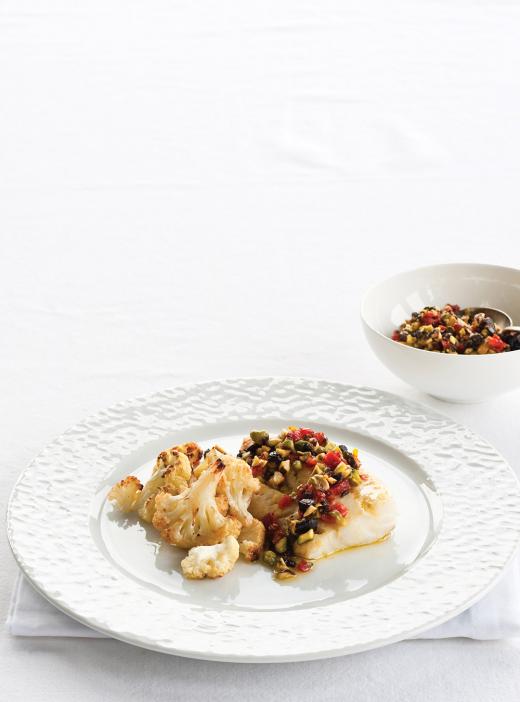 Open in full-screen mode
Pistachio and Sundried Tomato Fish Steaks with Roasted Cauliflower 


Preparation

15 MIN

Cooking

20 MIN

Servings

4
Preparation
With the rack in the highest position, preheat the oven's broiler. Line a baking sheet with aluminum foil.

In a bowl, combine the oil, lemon juice, mustard, and garlic with a whisk. Keep the vinaigrette aside.

In a bowl, toss the cauliflower with half the vinaigrette. Season with salt and pepper. Place on the baking sheet. Bake for about 10 minutes. Remove from the oven. Toss the cauliflower and add the fish on the side. Brush the fish with the mustard. Season with salt and pepper. Bake for about 6 minutes or until the fish is cooked, depending on its thickness.

Meanwhile, combine the remaining vinaigrette with the pistachios, tomatoes, and olives. Serve over the fish.