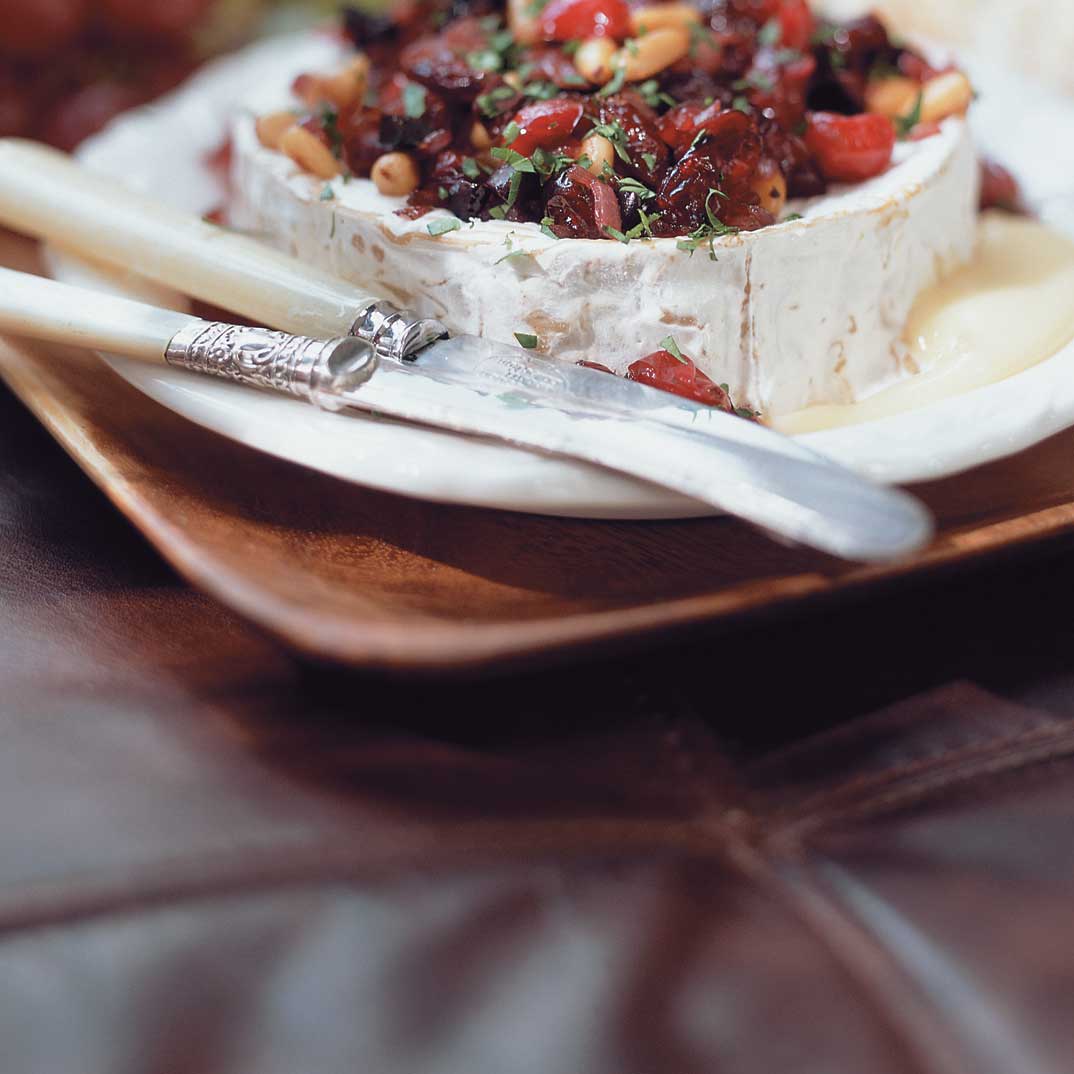 Back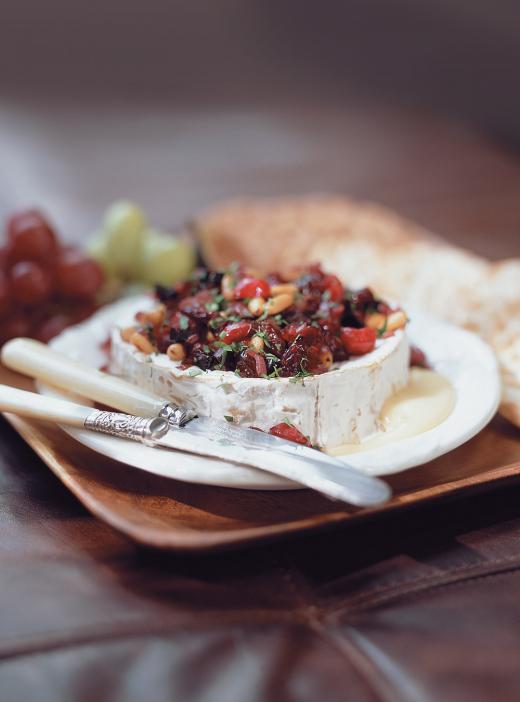 Open in full-screen mode
Molten Brie Cheese with Cranberries
Preparation

10 MIN

Cooking

20 MIN

Waiting

20 MIN

Servings

6
Preparation
With the rack in the middle position, preheat the oven to 180 °C (350 °F).

In a small bowl, pour the port wine over the cranberries. Let stand for 20 minutes.

In a skillet, sauté the onion and the pancetta in the butter for about 10 minutes. Deglaze with the cranberry and port mixture. Add the pine nuts.

Place the cheese on a 30-cm (12-inch) aluminum foil square. Raise the paper around the cheese to prevent it from sinking while baking. Spread the topping over the cheese. Place on a baking sheet.

Bake for about 10 minutes. Garnish with fresh parsley. Serve hot in the centre of the table.

Serve with country bread or crackers.