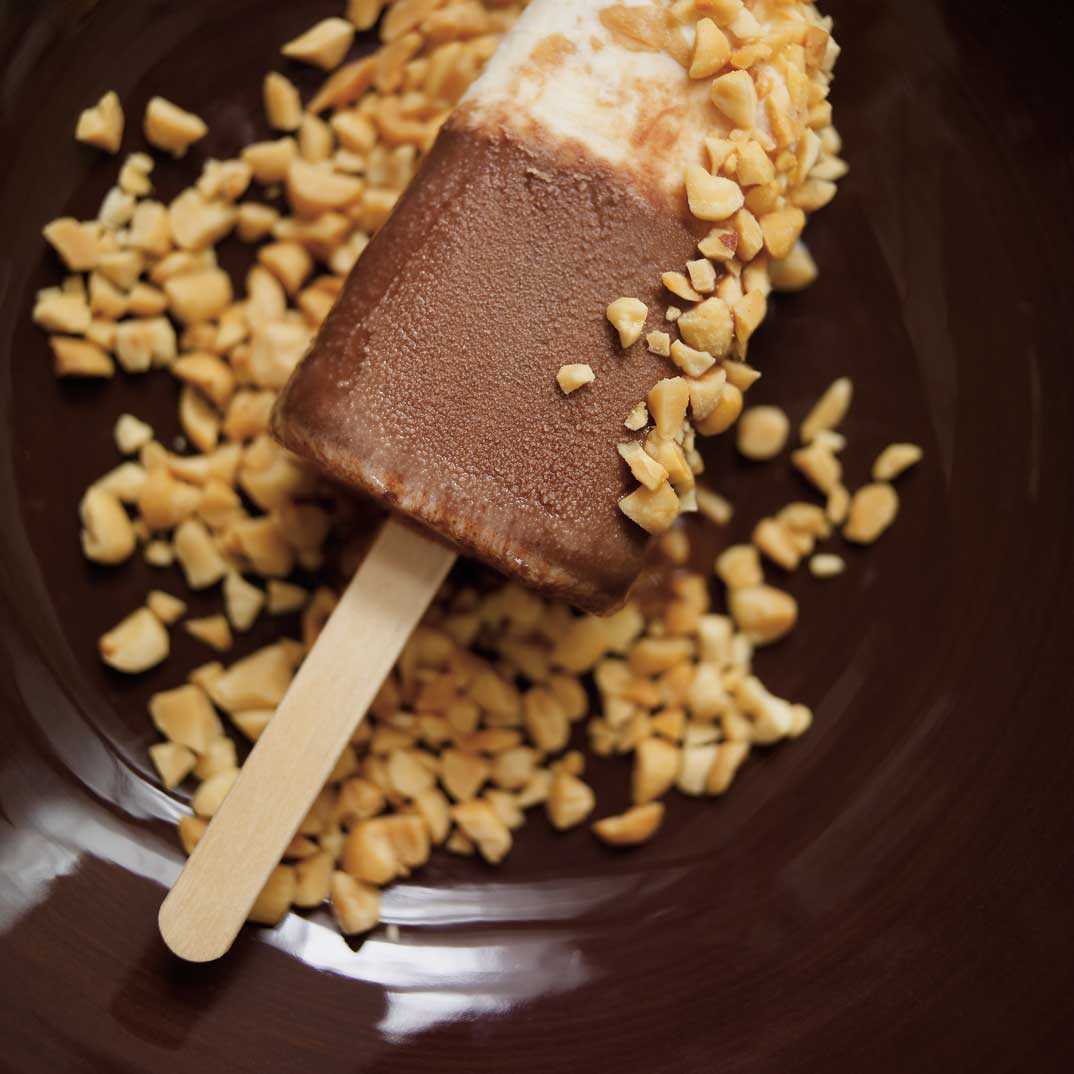 Back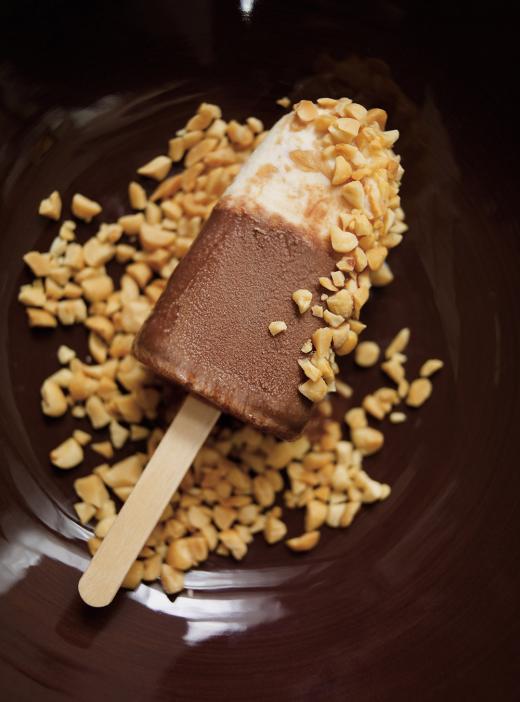 Preparation
Peanut Butter Ice Cream
In a bowl, gently stir the peanut butter with the ice cream, stirring gently with a spatula until the mixture is marbled. Spoon the mixture halfway up into Popsicle moulds. Set aside in the freezer. 

Chocolate Ice milk
In a bowl, pour the hot milk over the hazelnut spread. Combine with a whisk until smooth. Pour into the moulds over the peanut butter ice cream. Insert the sticks. Freeze for 5 to 6 hours.

Unmould the popsicles and press into the peanuts. Serve immediately.