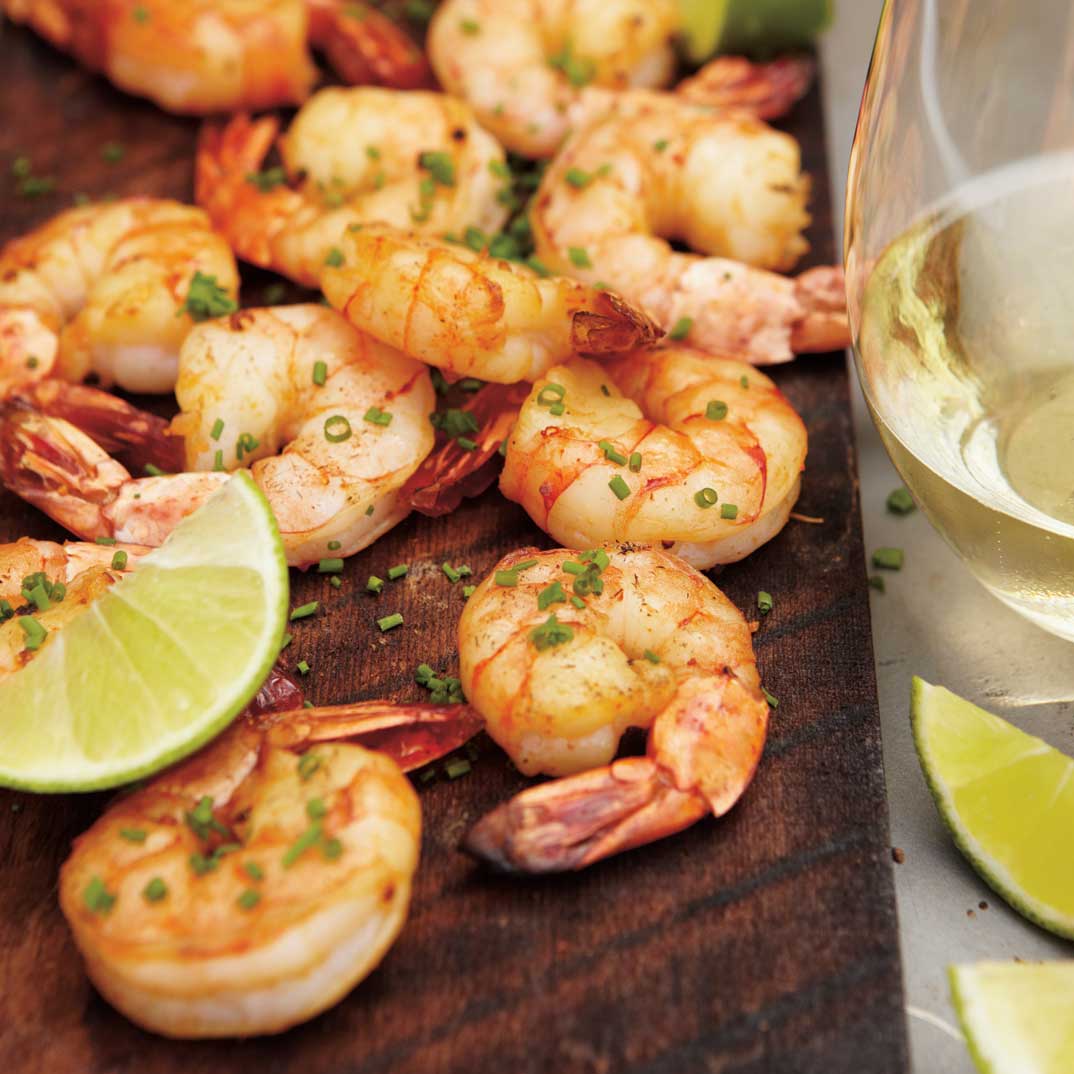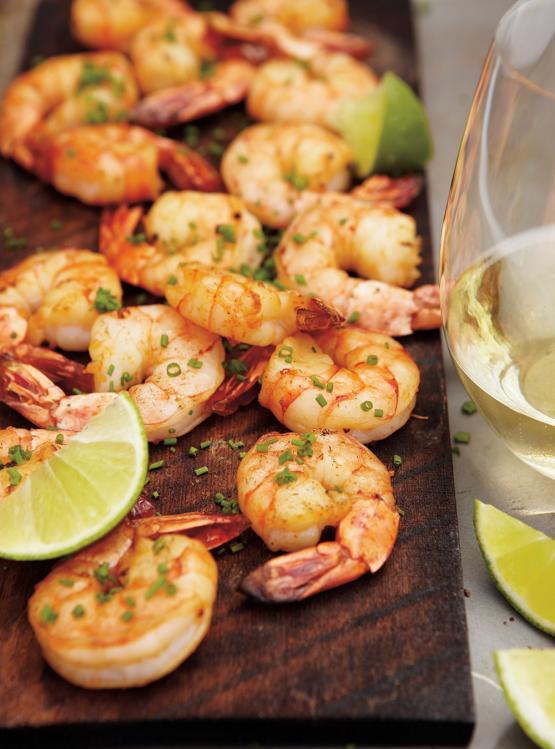 Preparation
Soak the plank in water for at least 1 hour.

In a bowl, combine the shrimp, oil, and spices. Set aside.

Preheat the grill, setting the burners to medium. Place the plank on the grill and heat for about 10 minutes or until the wood is well marked. Flip the plank and place the shrimp on it. Close the lid and cook for 8 to 10 minutes or until cooked. Sprinkle with chives and serve with grilled lime wedges. Serve as a hors d'oeuvres.