1. Ethné de Vienne, co-owner of Épices de Cru
Ethné de Vienne has travelled the world in search of spices. For as long as she can remember, starting as a child growing up in Trinidad, she's always been passionate about aromatics; in her family's kitchen, everything was always made with spices. In the 1960s, her family moved to Quebec, and as a young adult she dabbled in both fashion and journalism before meeting the man who would become her life and business partner, chef Philippe de Vienne. Both lovers of spice and travel, they embarked on an adventure.
During their adventures, the idea of sharing the cuisines of the world with Quebec began to simmer. Their spice boutique and brand, Épices de Cru, was born, and today, it does business with about 40 countries. From sweet Japanese curry to Ethiopian cardamom, de Vienne shares the infinite aromatics, scents and flavours of her spices, combined with her passion for discovery. She has cooked with Ricardo often and we've even featured some recipes that use her spices:
2. Arianne Morin, chef and owner of Les Zempotés
Initially on a path towards an architecture degree, Arianne Morin chose to take a different one. Having worked in a restaurant as a teenager, she decided to apply to the ITHQ (Institut de tourisme et d'hôtellerie du Québec), graduating in 2001. After working for several years in hospitality as an executive chef, she started to think about her future. With plans to start a family, she left the restaurant industry to embark on her own business venture, which started in a space across from her home. Morin's company, Les Zempotés, was born on May 1, 2011, just two days before the entrepreneur welcomed her first child.
With condiments prepared in local, homemade styles by Morin and her team, Les Zempotés' products help us discover the flavours of Quebec with more than 30 offerings, including jams, jellies, marmalades and ketchups.
As one of the Ambassadors of the Garde-Manger du Québec, Montérégie component (2017-2018), Les Zempotés is a real fan favourite. More than 10 years after its founding, the company continues to expand and even exports some of its products to China. It has also added a second company to its portfolio, Z'emballés, which specializes in gourmet gifts for corporate groups.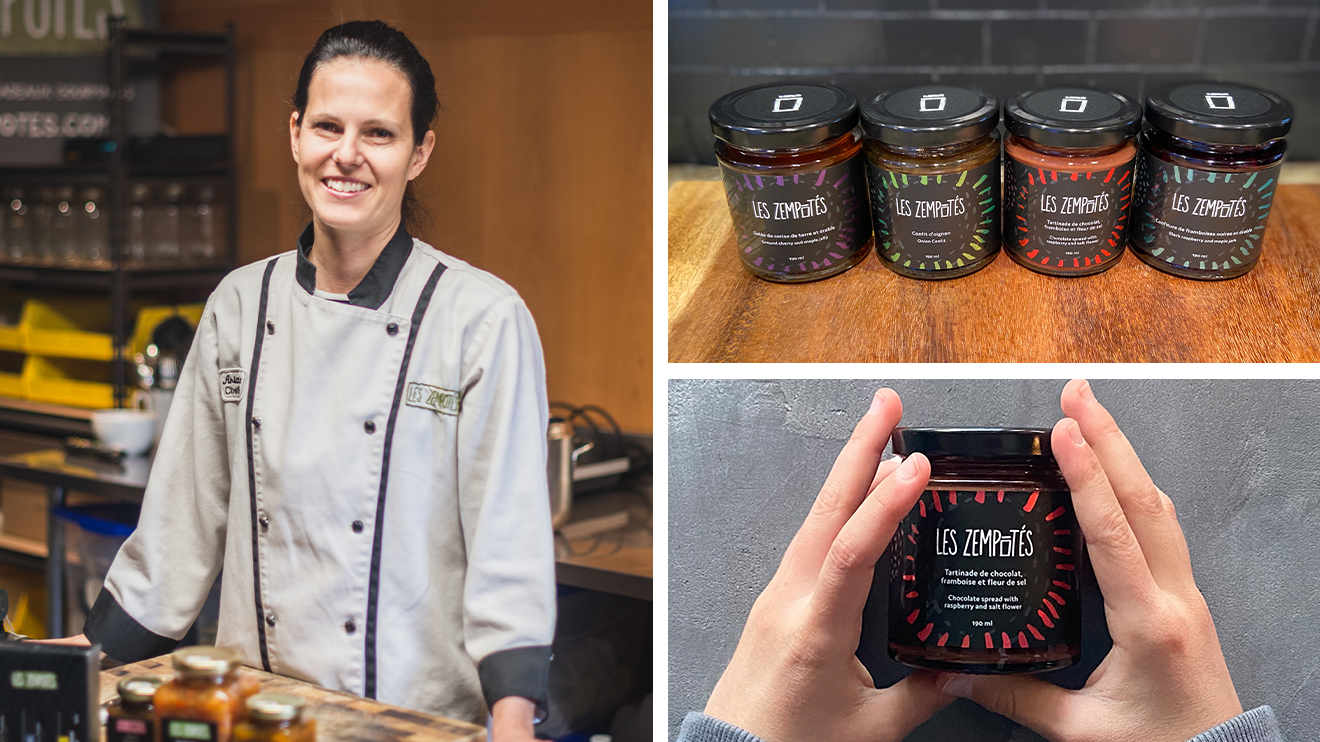 3. Marie-Eve Lejour, owner of La Savonnerie des Diligences
CEO of La Savonnerie des Diligences, Marie-Eve Lejour has been the sole owner of the company she co-founded in 2005 for 9 years now. For the French studies graduate, words come naturally, which helps her tell the stories that accompany each product, including soap, face and body care, and essential oils. This bold concept of combining history with a consumer product has allowed the brand to stand out and grow.
After a flood at the Savonnerie in 2019 and a solidarity movement which followed, 2020 was a year full of recognition. Lejour was awarded the "My boss is the best" prize in the Memphremagog region. And thanks to an Evol initiative (formerly Femmessor), she's on a list of 100 women entrepreneurs who have changed the world, who have a positive societal impact, and who meet at least one of the concrete sustainable development goals set by the UN. It's something Lejour prides herself on, as she's made it her mission to save the world, one soap at a time.
Her soap factory now has about 40 employees, produces nearly 600,000 soaps per year, has its own manufacturing plant, a store in the Eastern Townships, an online store and more than 350 points of sale, with 10 outside of Quebec.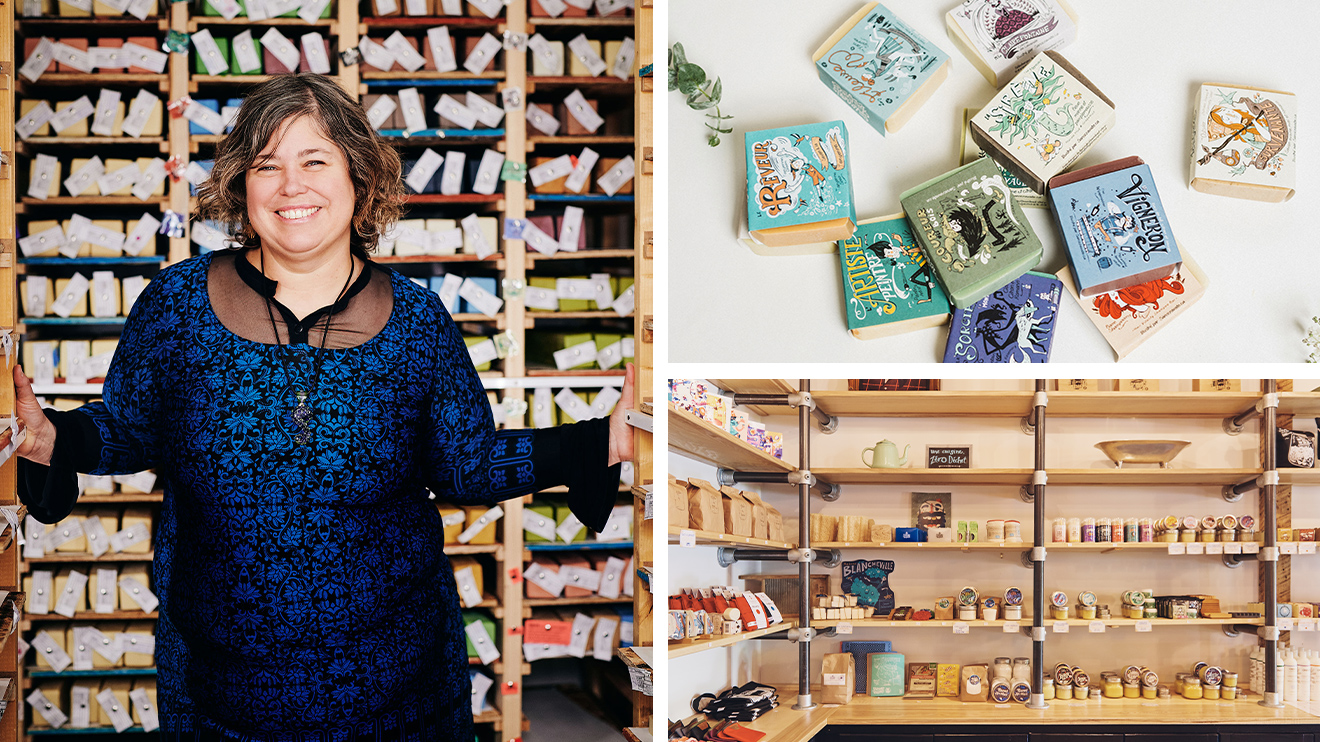 Photo Credits : Épices de cru. Les Zempotés: Arianne Morin, M2PHOTOgraphie. Savonnerie des Diligences: Carolanne Lamontagne Photographe, Daphné Caron, photographe.