1. ceramik b.
If you like organic, minimalist lines, you'll be charmed by ceramicist Basma Osama's creations. Grey, blue and green are the colours of choice in her collection of tableware, available online.
2. Pascale Girardin
This ceramicist creates highly appealing dishware using natural and understated textures. Not surprisingly, famed Montreal restaurant Toqué! and Quebec City's Laurie Raphaël count on her products to complement their culinary creations.
3. ATELiER make
With their colourful and feminine touch, the objects from this Montreal studio bring a breath of fresh air to your home. They are ideal for brightening your table, especially during summer. Order online, or drop by MAKE's flagship workshop, open on Saturdays.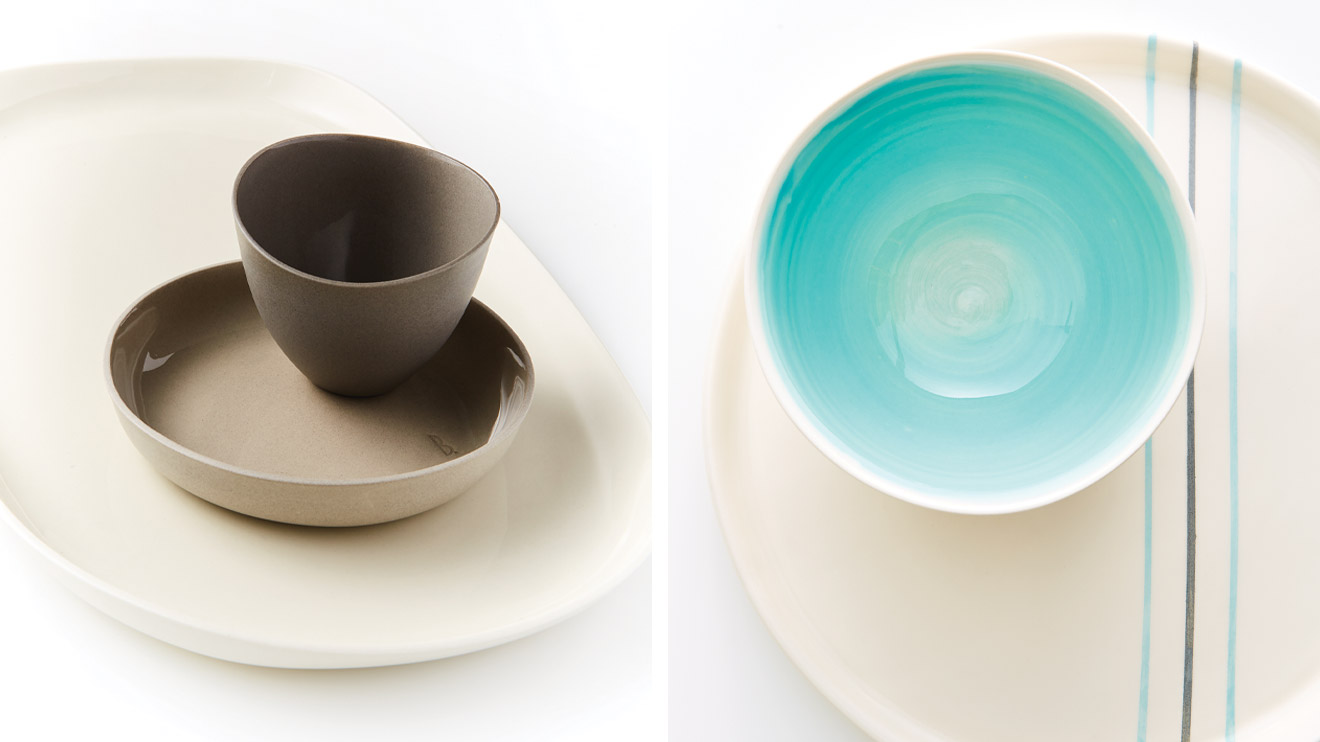 4. Catherine Auriol
Montreal restaurants Le Mousso and La Récolte are two renowned places where Catherine Auriol's raw creations are showcased. Drop by her studio-boutique Gaïa to learn more about her work.
Want to recreate this look? Just head to one of our three RICARDO boutiques. You'll love the serving tray's rich acacia wood and the natural textures of the bamboo bowl.