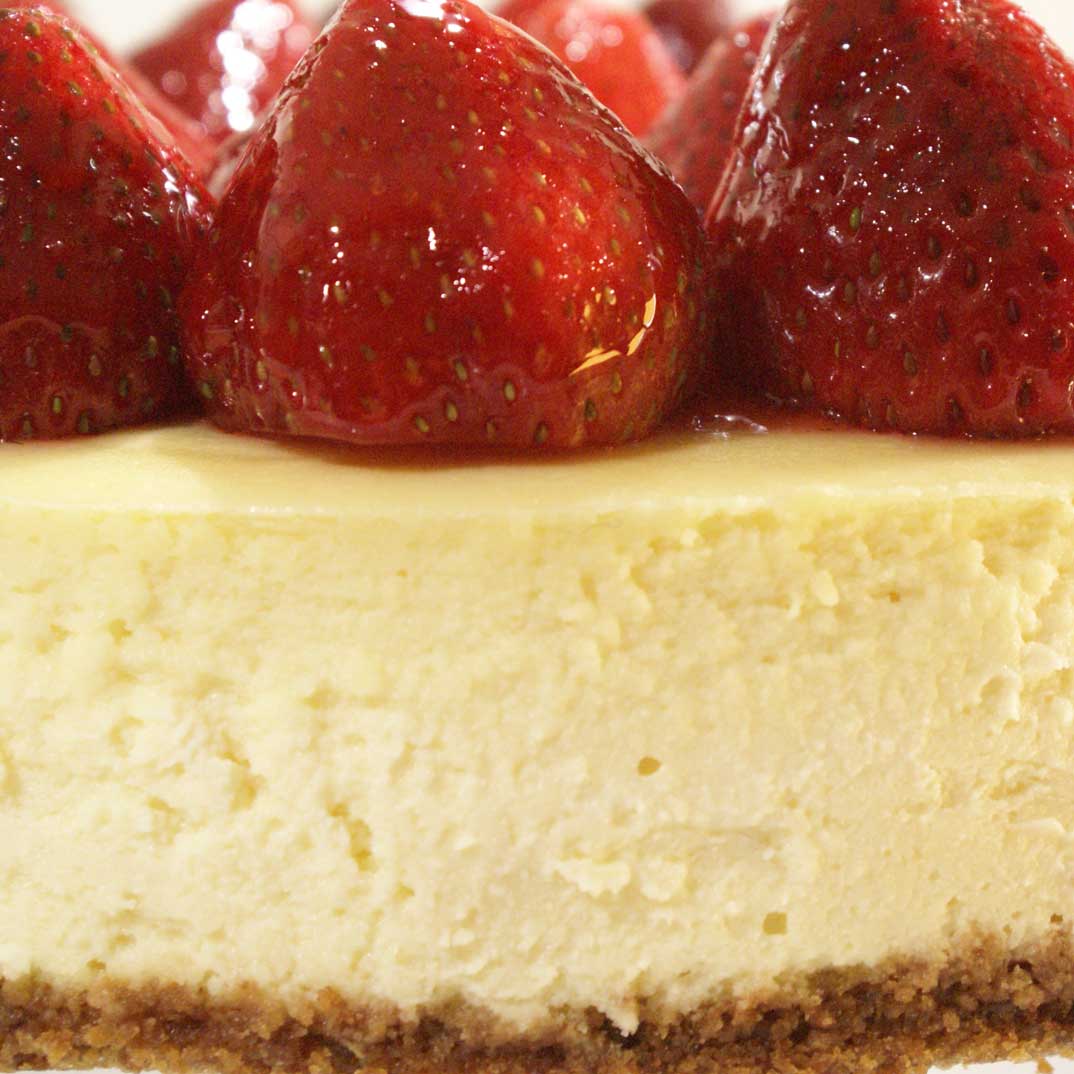 Back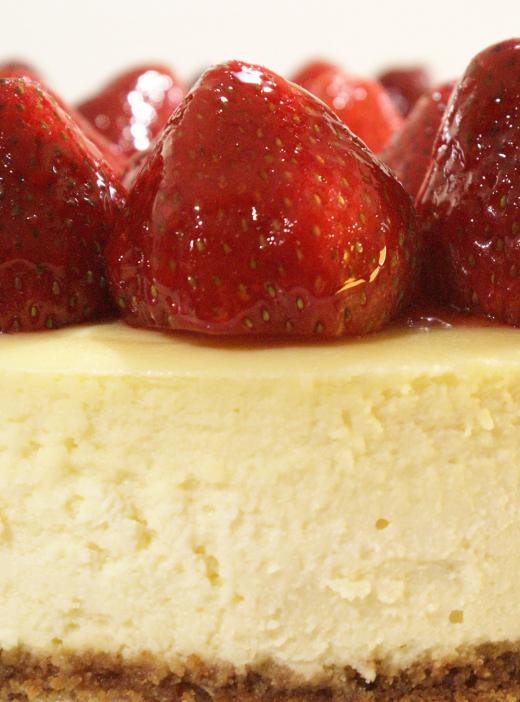 Open in full-screen mode
New York-Style Cheesecake
Preparation

45 MIN

Cooking

1 H 15 MIN

Refrigerate

6 H

Output

10 to 12
Preparation
With the rack in the middle position, preheat the oven to 180°C (350°F).
Crust
In a bowl, combine all the ingredients. Press lightly into the bottom of a 20-cm (8-inch) springform pan. Bake for about 10 minutes. Let cool.

Wrap the outside (bottom and sides) of the springform pan with aluminum foil, making sure it's watertight.

Turn the oven temperature down to 170°C (325°F).
Cream Cheese Filling
Place all the ingredients in a food processor and pulse until smooth. Pour onto the crust.

Prepare a bain-marie: Place the springform pan in a large baking dish. Fill the baking dish with boiling water until it comes halfway up the side of the pan.

Bake in the middle of the oven until the filling is set at the edges but the centre trembles slightly when shaken, about 70 minutes. Turn off the oven, leaving the cake inside with the door slightly ajar for 1 hour. Remove the pan from the bain-marie. Remove the foil from the pan. Run a thin knife around the inside edge of the pan. Cover and refrigerate until completely chilled, about 4 hours.
Strawberry Topping
Quarter 125 ml (1/2 cup) of the strawberries. Set aside.

In a bowl, sprinkle the gelatin on the water and let it bloom for 5 minutes. Set aside.

In a small saucepan, bring the quartered strawberries, sugar and lemon juice to a boil while stirring. Cover, reduce the heat and simmer gently for 5 minutes. Strain; you should have about 125 ml (1/2 cup) of strawberry syrup. Discard the cooked strawberries. Add the gelatin to the hot syrup and stir until dissolved. Refrigerate until the syrup thickens, about 30 minutes.
Assembly
Arrange the whole strawberries, points side up, on the top of the cake. Brush the berries with the syrup to glaze them.