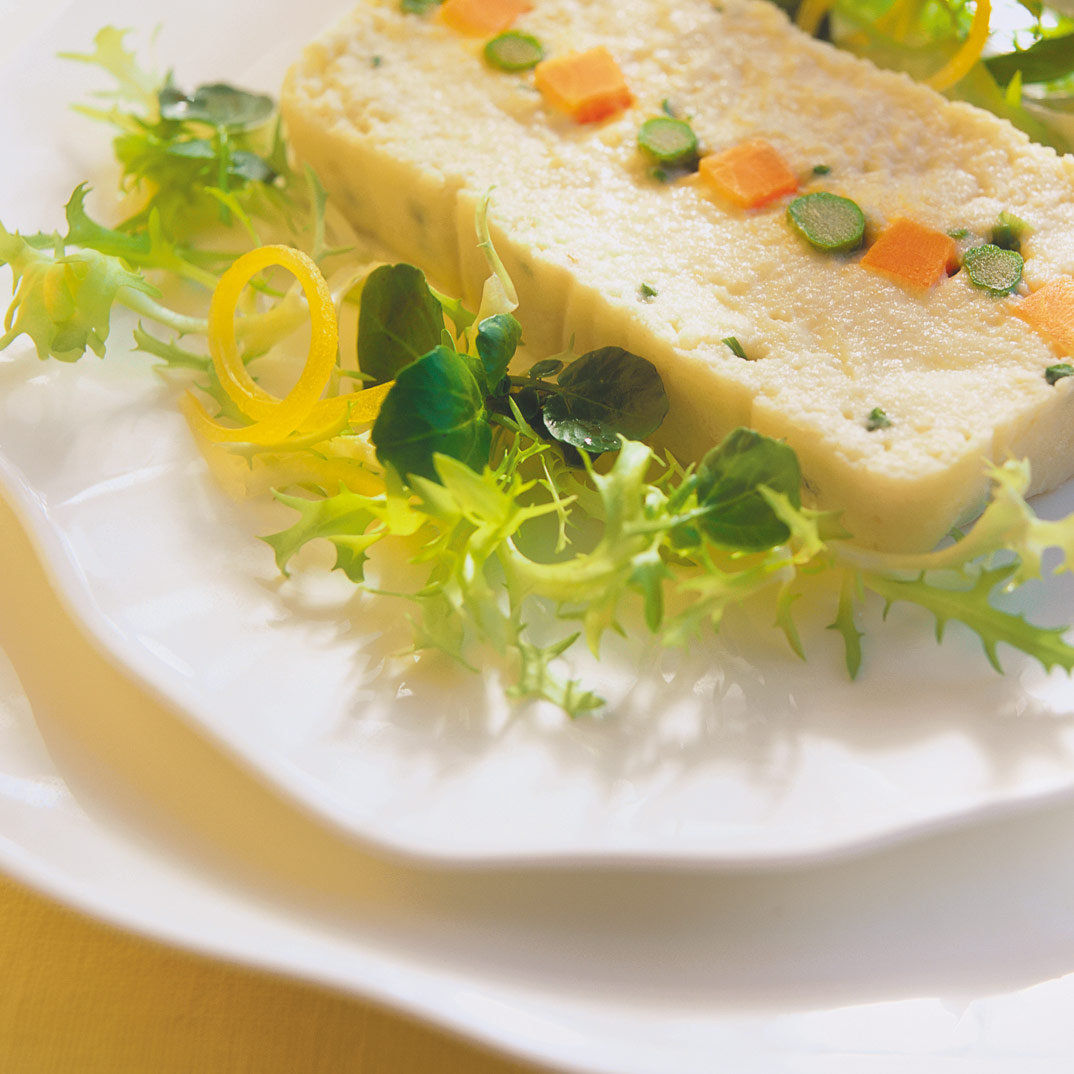 Back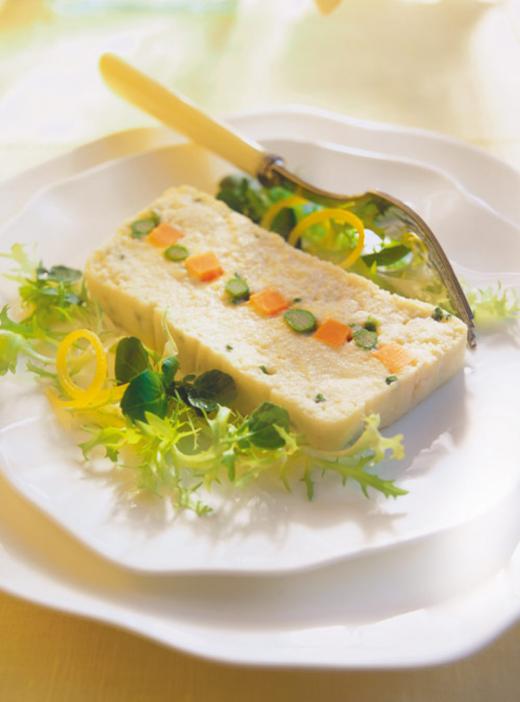 Preparation
Preheat the oven to 180 °C (350 °F).

Place the fish in the freezer for 20 minutes.

Meanwhile, line a 23 x 13-cm (9 x 5-inch) loaf pan with parchment paper, letting about 5-cm of paper hang over 2 opposites sides. Generously butter the paper.

In a food processor, purée the very cold fish. Blend in the eggs. Add the cream and pulse for a few seconds. Stir in the chives with a spatula. Season with salt and pepper.

Spread half of the fish mixture into the pan. Add the vegetables in a single layer, alternating pieces of asparagus and carrots. Cover with the remaining fish mixture. Press down the terrine with a spatula.

Bake the terrine in a bain-marie. To do this, place the pan containing the terrine in a large baking dish. Pour hot water halfway up the pan. Place in the oven and bake for about 30 minutes.

Remove the pan from the bain marie. Let cool, then refrigerate for at least 4 hours. Remove from the pan, slice and serve cold, with a good bread.
Note
Freezing the fish twenty minutes before preparing the dish allows for a smoother and creamier texture.