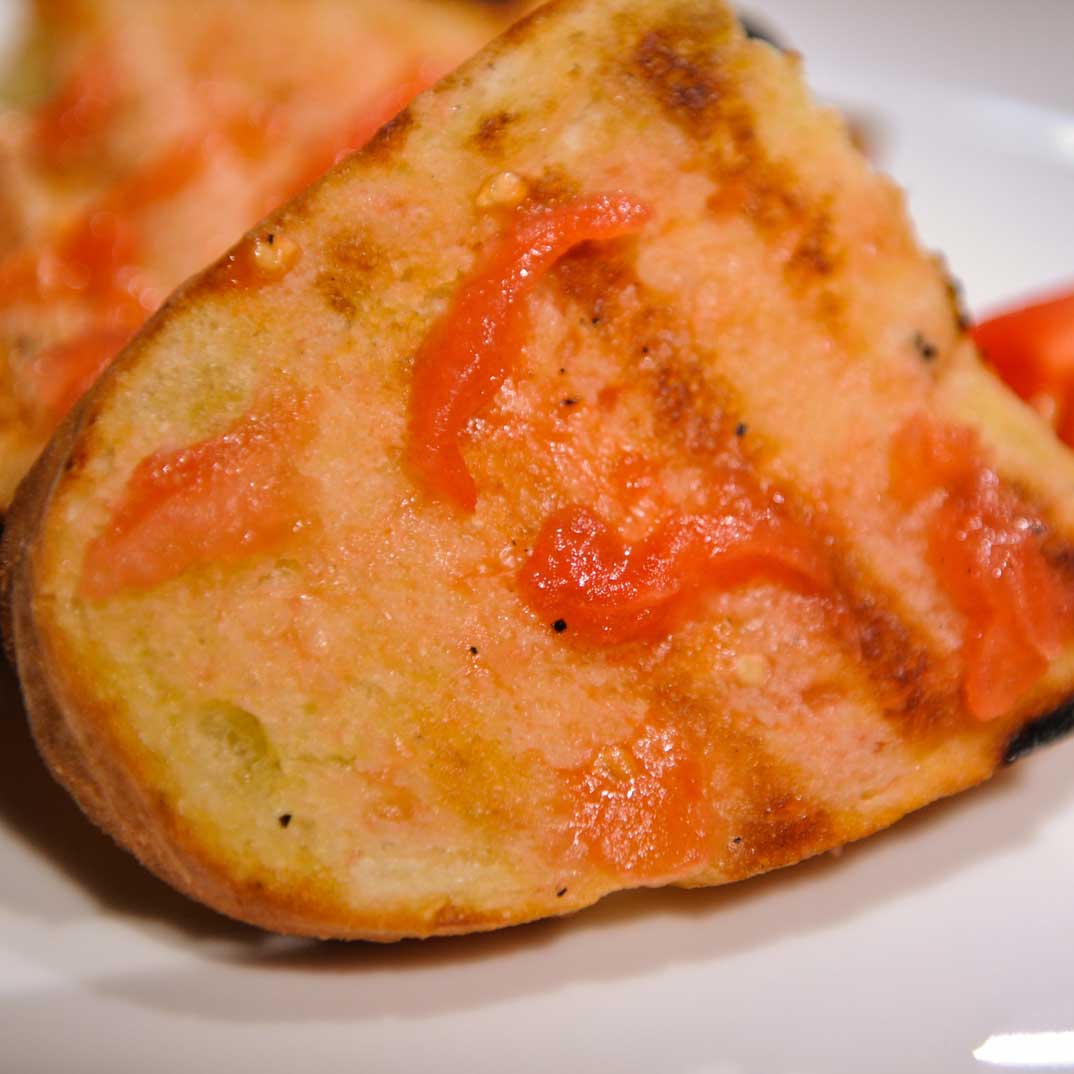 Back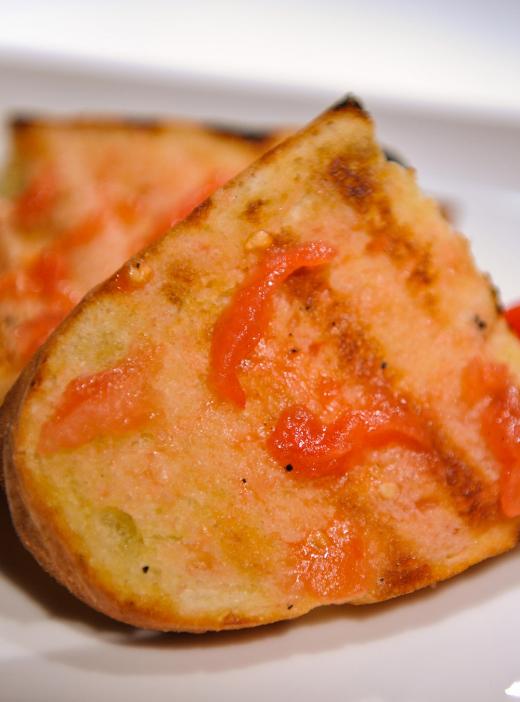 Preparation
Preheat the grill, setting the burners to medium.

Brush the baguette slices on both sides with olive oil.

Grill the baguette slices on each side, then rub them with the garlic cloves.

Place the toasts and tomato wedges on serving platters. Let diners rub the toasts with tomato quarters and season them with fleur de sel and freshly ground pepper.

Serve with Serrano ham and Manchego cheese.