Ingredients
Cheesecake
Crumble
Strawberries
Preparation
Cheesecake
Line the bottom of the slow cooker with a clean cloth to prevent the ramekins from vibrating.

In a food processor, purée all the ingredients until smooth. Use a spatula to scrape down the sides of the food processor as needed. Divide the mixture among four 125 ml (1/2 cup) ramekins. Place the ramekins in the slow cooker and pour hot water into the slow cooker until it reaches halfway up the ramekins.

Cover and cook on low temperature for 1 hour and 15 minutes to 1 hour and 30 minutes or until they are firm and slightly puffy. Remove the ramekins from the slow cooker and let cool. Cover with plastic wrap. Refrigerate for at least 4 hours or until completely chilled.
Crumble
With the rack in the middle position, preheat the oven to 350°F (180°C). Line a baking sheet with a silicone mat or parchment paper.

In a bowl, mix all the ingredients together until the mixture is just moistened. Press the dough together in your hands and let it drop onto the baking sheet in clumps of various sizes.

Bake for 15 minutes or until golden, stirring twice during baking. Let cool.
Strawberries
In a bowl, combine the strawberries and sugar. Let rest for 5 minutes.

When ready to serve, top each ramekin with crumble and strawberries.
Note
This recipe is from the book "La mijoteuse: de la lasagne à la crème brulée."
To help you with this recipe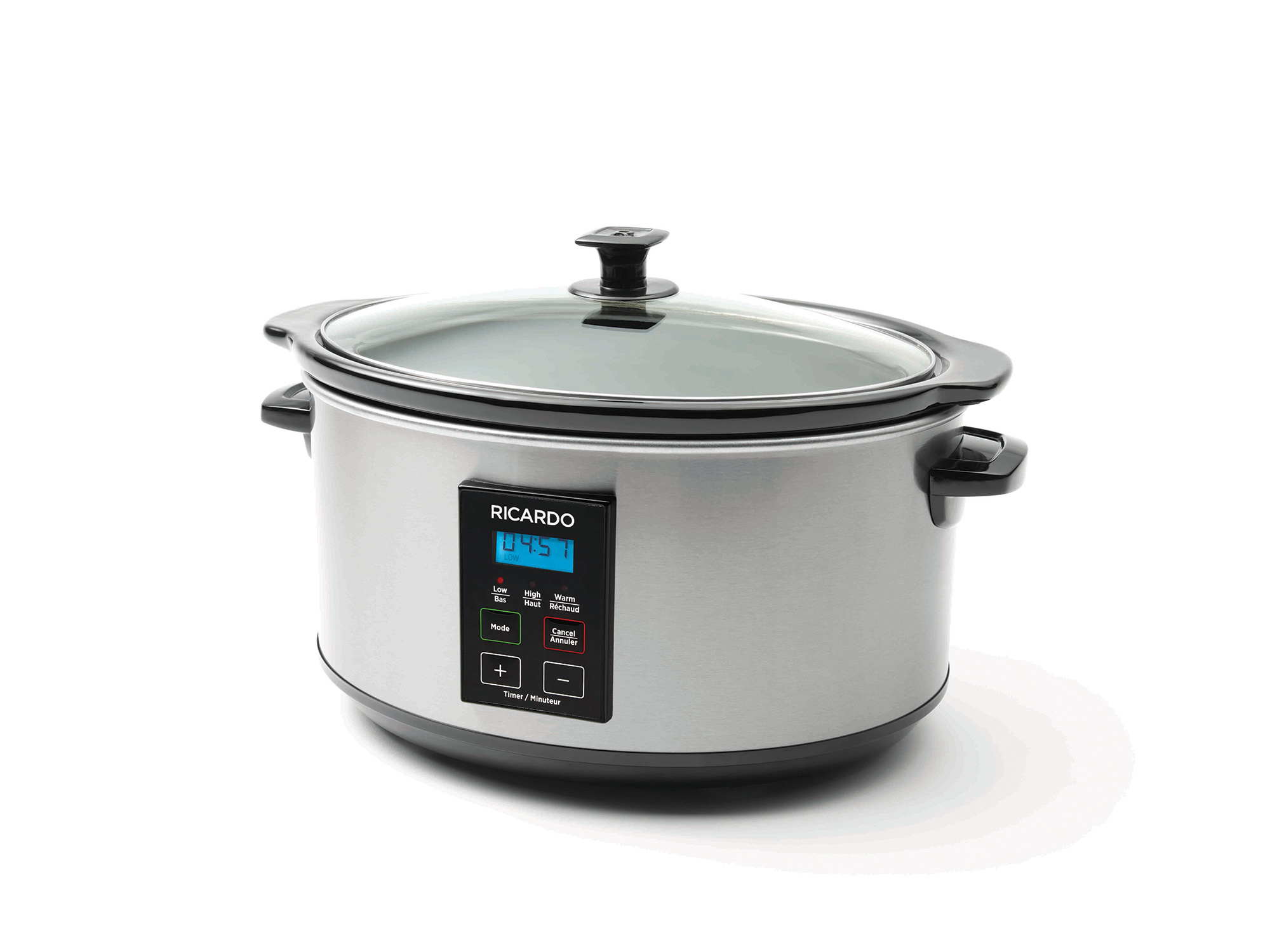 This slow cooker is the must-have kitchen appliance for every busy family. The size of this slow cooker is perfectly adapted to RICARDO recipes.
69.99 $
SHOP NOW