The slow cooker comes to the rescue for this decadent pudding cake best served warm.
Preparation
Sauce
In a saucepan, combine the brown sugar, cocoa powder, and cornstarch. Add the remaining ingredients. Bring to a boil while whisking, then simmer for 10 seconds. Transfer to the slow cooker.
Cake
In a bowl, combine the flour, baking powder, baking soda, and salt.

In another bowl, cream the butter, sugar, and cocoa powder with an electric mixer. Add the egg and egg yolk and beat until smooth. On low speed, add the dry ingredients, alternating with the milk. With an ice cream scoop or a large spoon, scoop the batter onto the hot chocolate sauce.

Place a clean cloth over the slow cooker, making sure it does not touch the batter, and cover with the lid. The cloth ensures that no water will drip onto the cake.

Cook on high for 2 hours. Remove the inside container from the slow cooker. Remove the lid and cloth and let rest for 15 minutes. Serve warm or cold. Reheat if needed.
To help you with this recipe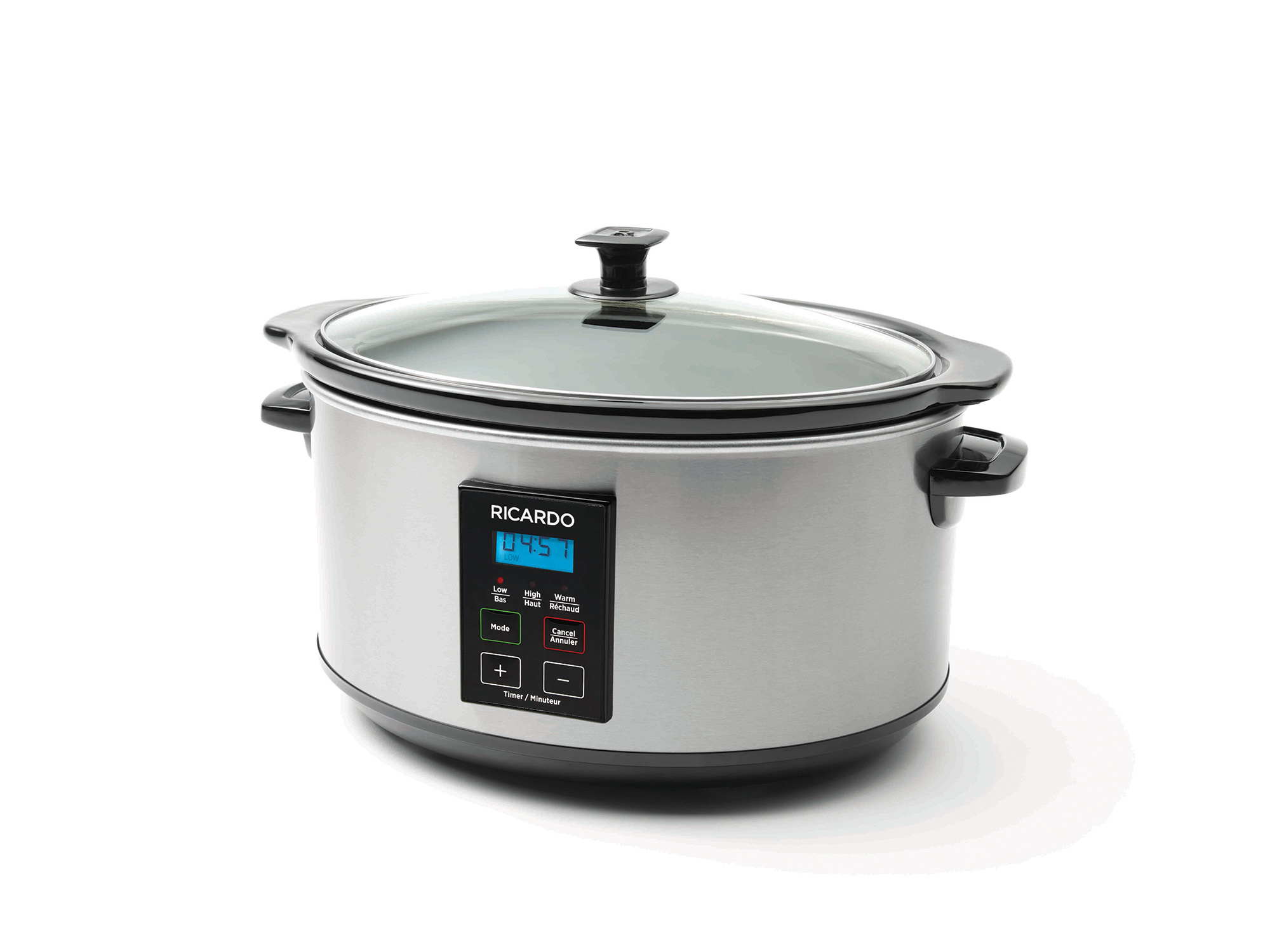 This slow cooker is the must-have kitchen appliance for every busy family. The size of this slow cooker is perfectly adapted to RICARDO recipes.
69.99 $
SHOP NOW