If you thought maple and walnut were a match made in heaven, wait until those flavours are wrapped in a light and flaky pastry parcel. Inspired by a turnover, this simple yet sophisticated pan-sized tart will happily please any crowd for breakfast, brunch or dessert.
Ingredients
Flaky Shortcrust Pastry
Filling
Preparation
Flaky Shortcrust Pastry
In a bowl, combine the flour and salt. Using your fingertips, incorporate the butter into the flour until flaky. Gradually add the water and combine just until the dry ingredients are moistened, making sure to leave pieces of butter intact. The dough will be soft and sticky.

On a lightly floured work surface, roll the dough out to form a 13 x 8-inch (33 x 20 cm) rectangle. With a pastry brush, remove any excess flour. Fold the dough in 3 widthwise. Fold the dough in half lengthwise to form a square. Cover with plastic wrap. Refrigerate for 45 minutes or until firm. The dough will keep for 2 days in the refrigerator or 1 month in the freezer.
Filling
In a pot off the heat, whisk together the cornstarch and flour. Add the egg and mix well. Add the cream and syrup. Whisk until the mixture is smooth and creamy. Bring to a boil over medium heat, stirring constantly and scraping the bottom and sides of the pot. Simmer for 30 seconds. Remove from the heat. In a sieve set over a bowl, strain the maple cream to remove any lumps, if necessary.

Cover with plastic wrap directly on the surface of the cream. Let cool at room temperature for 1 hour.

With the rack in the middle position, preheat the oven to 400°F (200°C).

On a lightly floured work surface, roll the dough out to a 15-inch (38 cm) square. Place the dough on a sheet of parchment paper.

Spread the maple cream over half of the dough, leaving a 1-inch (2.5 cm) border around the edge. Sprinkle the nuts over the cream. On the other half of the dough, make 8 horizontal incisions, each about 5 inches (12.5 cm) long.

Fold the dough over the filling. Press on the edges of the dough to seal in the filling. Transfer the tart and parchment paper to a baking sheet. With a pastry brush, cover the tart with cream. Sprinkle with maple sugar, if desired.

Bake for 35 minutes or until the dough is nicely golden. Let cool for 15 minutes before serving.
To help you with this recipe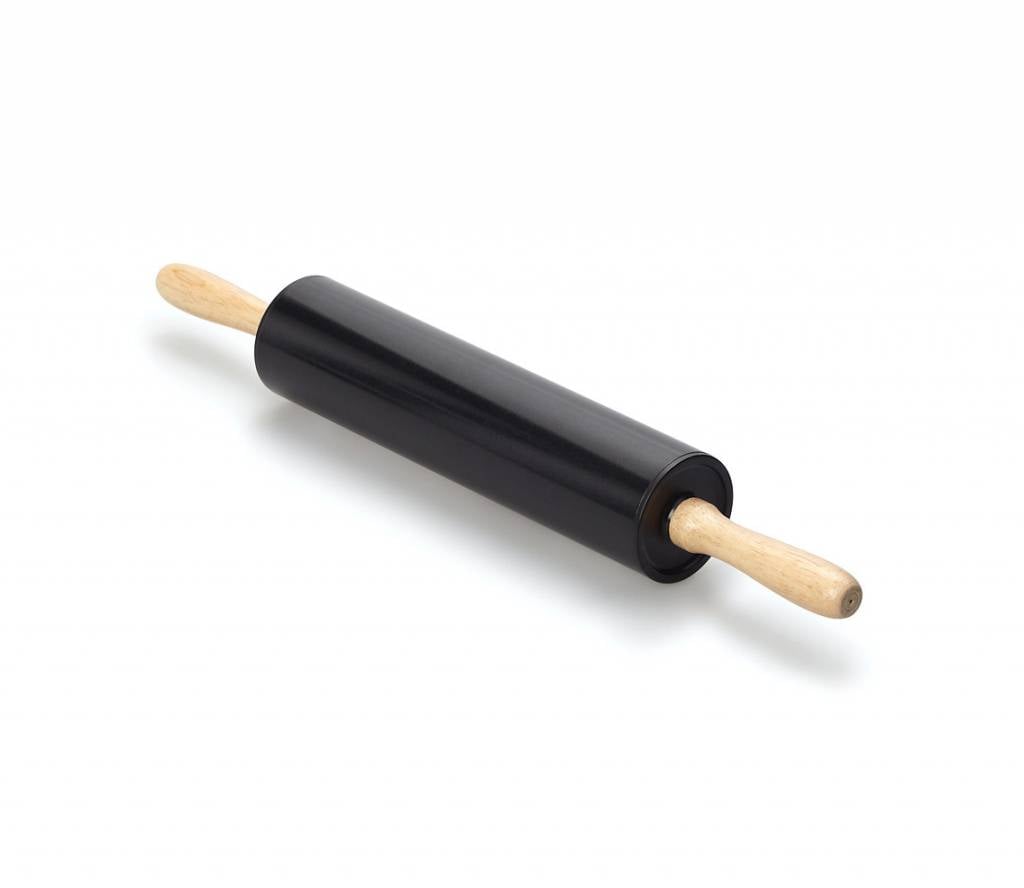 Every good cook should have this rolling pin in their kitchen. It is worthy of professional pastry chefs. This rolling pin is non-stick and solid, and hard wood handles provide stability and comfort.
20.99 $
SHOP NOW