Preparation
On a work surface, dice 1 of the tomatoes. Set aside in a bowl. Grate the remaining tomatoes into a large bowl. Compost any skin that does not get grated.

In a small food processor, pulse the bread until the texture of fine breadcrumbs.

In a skillet over medium-high heat, brown the garlic in half of the oil for a few seconds. Add the bread and cook for 5 minutes or until golden. Season with salt and pepper. Let cool.

Meanwhile, in a large pot of salted boiling water, cook the pasta until al dente. Reserve ½ cup (125 ml) of the cooking water. Drain the pasta.

Add the cheese, egg yolks, oregano and red pepper flakes to the bowl of grated tomatoes. Season with salt and pepper. Whisk in the hot pasta cooking water.

Off the heat, return the pasta to the pot. Add the Pecorino sauce, diced tomato and remaining oil. Toss to coat the pasta in the sauce. Cook over low heat to thicken the sauce, if necessary.

Serve the pasta in shallow bowls. Garnish with the garlic breadcrumbs, basil and Pecorino.
To help you with this recipe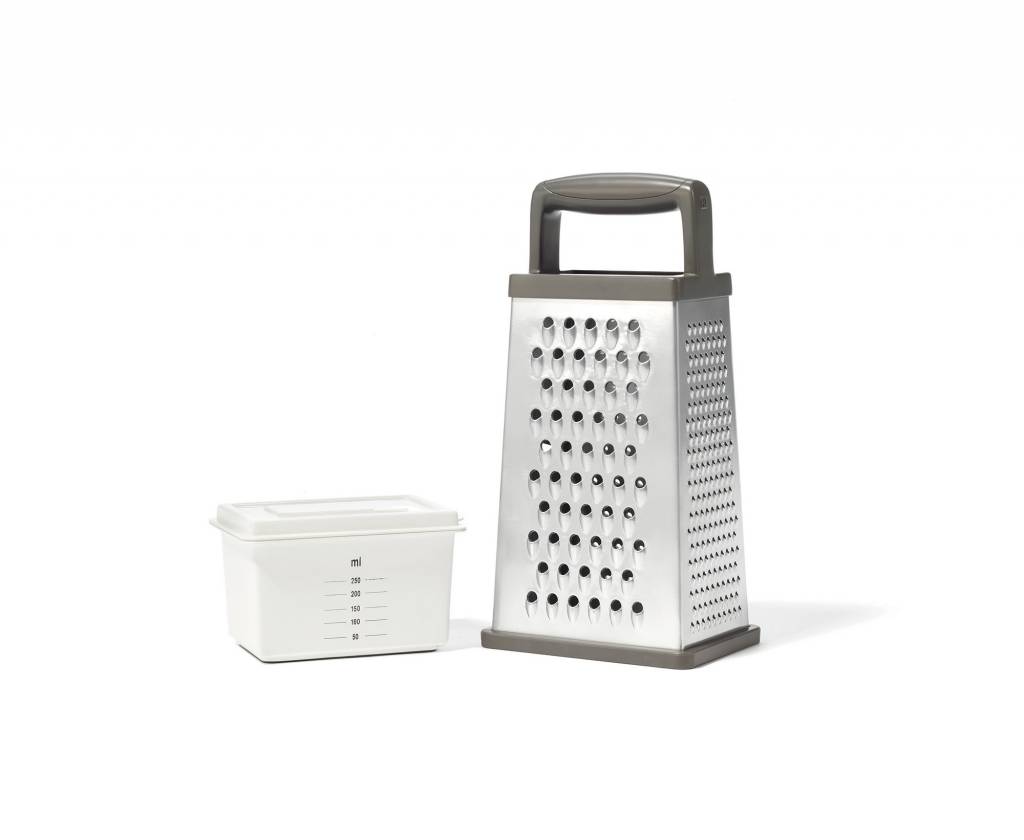 This 4-sided grater can do everything from zest lemons to grate potatoes. Its non-slip base provides comfort and stability. With the graduated container, freshly grated ingredients can be stored in the refrigerator.
29.99 $
SHOP NOW