Preparation
In a bowl, combine both cheeses with the pepper. Set aside.

In a pot of lightly salted boiling water, cook the pasta until al dente, about 3 minutes for fresh pasta.

As soon as the pasta is added to the pot, remove ½ cup (125 ml) of boiling water and pour it into the bowl of cheese (see note). Using a hand spatula, mix well until smooth.

Remove 2 cups (500 ml) of the pasta water from the pot and pour 1 cup (250 ml) of it into a large skillet. Set aside.

Drain the pasta. Add them to the skillet and continue cooking for 1 minute over medium-high heat. At this point, the water in the skillet will have thickened and almost evaporated. Remove from the heat.

Add the cheese mixture to the skillet and, using kitchen tongs, mix vigorously to coat the pasta in the cheese. Add 1 tbsp (15 ml) of the pasta cooking water at a time, stirring constantly.

Serve the pasta in shallow bowls. Sprinkle with more Parmesan, if desired. Serve immediately.
Note
Pecorino cheese can be an acquired taste. It is saltier and sharper than Parmesan or Grana Padano cheese. Traditionally, Pecorino is the only cheese used in cacio e pepe but it can be replaced with Parmesan and Grana Padano, or you can simply change the ratios of cheeses to suit your tastes.
We recommend grating your cheese with a very fine grater for best results.
If using dried pasta, wait until 1 minute before the end of cooking time to remove the cooking liquid. This will allow the pasta to release the most starch possible and allow the cheese mixture to stay warm.
The pasta cooking water is full of starch and will result in an even creamier sauce. It is essential to the success of this recipe.
To help you with this recipe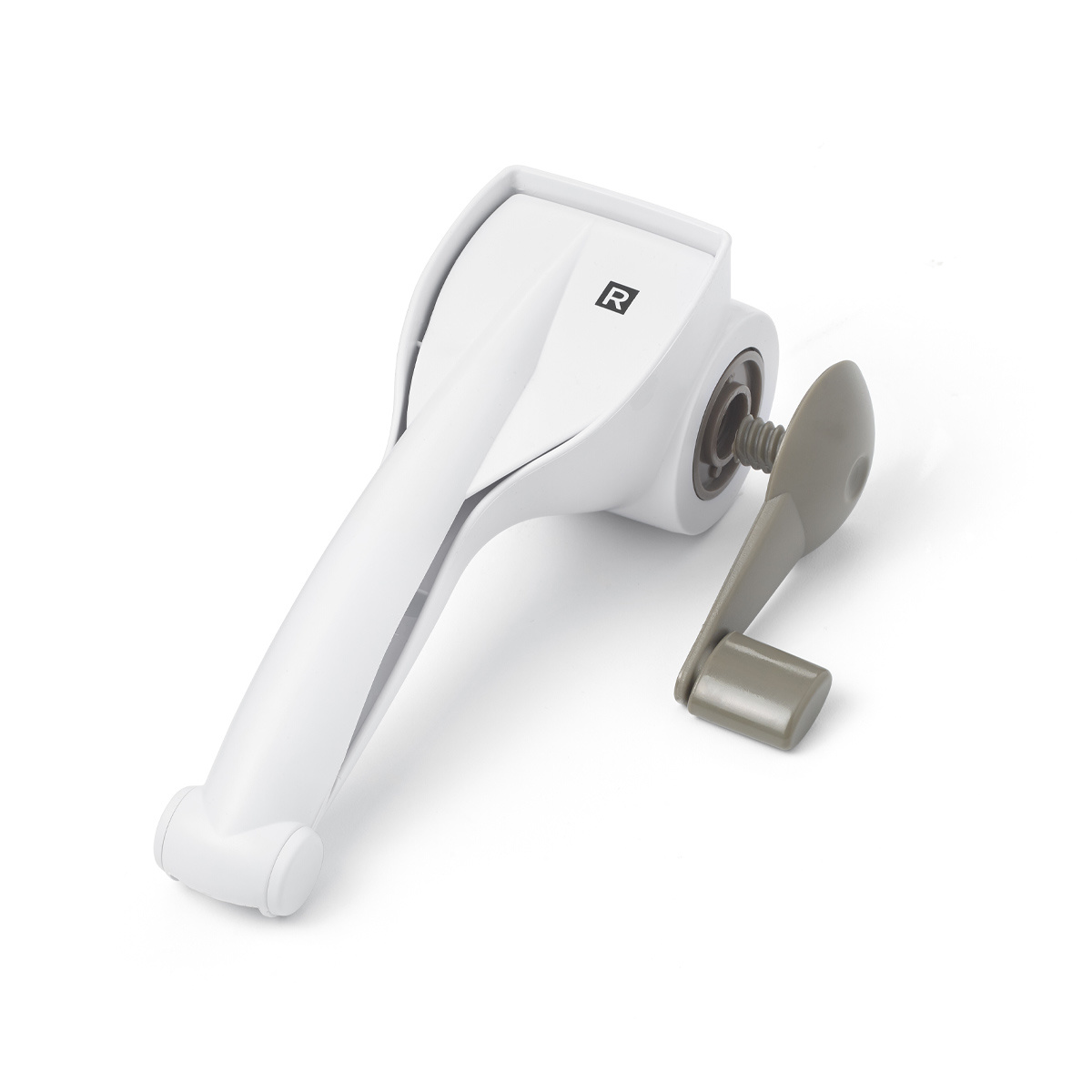 This tool is safe on fingers and includes two interchangeable drums made of stainless steel. One is for fine shavings and the other coarse. Both yield quality results not only with cheese, but with other foods like nuts, garlic, ginger, chocolate, etc.
22.99 $
SHOP NOW