Preparation
In a pot over medium heat, cook the asparagus trimmings in the butter for 2 minutes while stirring. Add the milk. Bring to a boil making sure the milk does not boil over. Simmer over medium-low heat for 3 minutes or until the asparagus are tender.

In a blender, purée the milk and asparagus into a smooth liquid. Strain through a sieve placed over a bowl. Compost the pulp. Place the bowl in an ice bath to chill the milk, about 15 minutes.

In another bowl, whisk together the eggs with half of the chilled asparagus milk. Whisk in the flour, sugar and salt until smooth. Add the remaining asparagus milk.

Heat a 10 ½-inch (26 cm) non-stick crepe pan over medium-high heat. Once the pan is hot, brush with butter.

Pour about ⅓ cup (75 ml) of the crepe batter into the centre of the pan. Tilt the pan from side to side to spread the batter evenly and to cover the entire bottom of the pan. Cook the crepe for 1 minute or until the edges begin to brown. Flip over using a spatula. Cook for another 30 seconds. Set aside on a plate. Cover. Repeat with the remaining batter.
Note
You can keep your asparagus trimmings, thinly sliced, in a bag in the freezer.
These crepes are delicious garnished with blanched asparagus tops and cheese. Once you have garnished your crepes to your liking, fold into triangles and reheat in the oven in a baking dish for a few minutes.
To help you with this recipe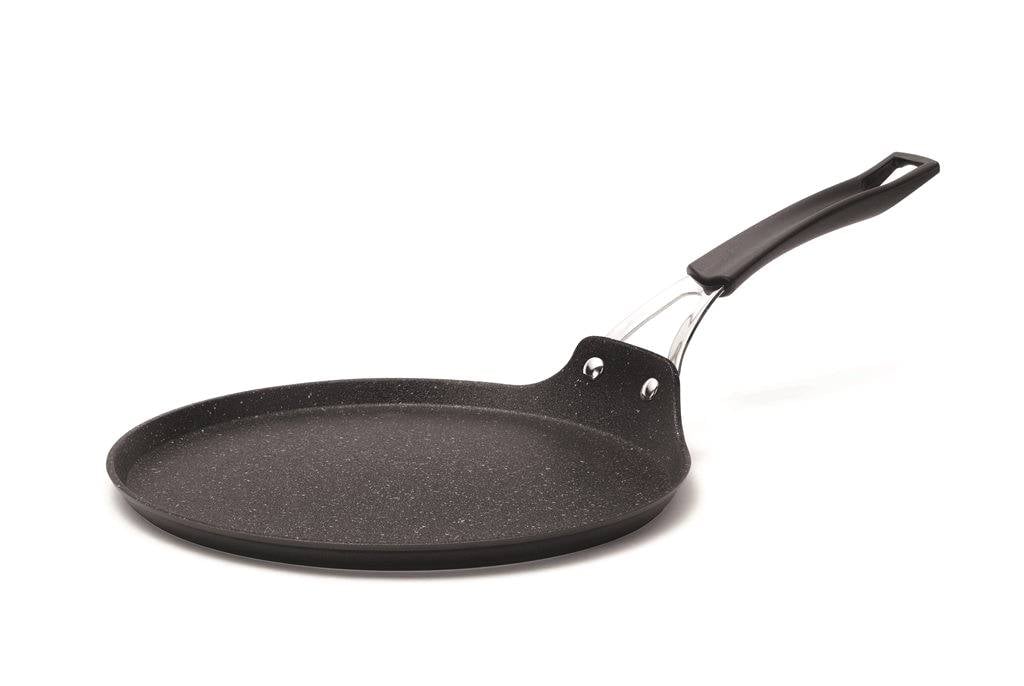 This robust forged aluminum crepe pan is made with The Rock technology, a high-tech process that makes the pan three times more resistant than regular Teflon finish. Because of its superior non-stick attributes, it is perfect for making crepes or French toast, or for frying eggs.
54.99 $
SHOP NOW