Ingredients
Sponge Toffee
Coating
Preparation
Sponge Toffee
Line an 8-inch (20 cm) square pan with parchment paper, letting it hang over all four sides. Place the pan on a baking sheet to catch any overflow of sponge toffee.

Place a sieve on a small plate and pour in the baking soda. Keep this close by as you work, ready to use, along with a whisk and a silicone spatula.

In a 12-cup (3 litre) pot, off the heat, combine the corn syrup and sugar. Mix until the syrup has soaked up the sugar. Bring to a boil over medium heat, without stirring, until a candy thermometer reads 300°F (150°C). The mixture will be only slightly golden.

Immediately remove the pot from the heat. Sift the baking soda over the boiling syrup. Working quickly, whisk the mixture 4 to 5 times, then immediately pour into the prepared pan using the silicone spatula. Watch out for splattering. The mixture will bubble up significantly.

Let cool at room temperature for 2 hours. The sponge toffee will deflate slightly as it cools.

Unmould the sponge toffee onto a work surface. Using a kitchen mallet, break the toffee into pieces.
Coating
Line a baking sheet with a silicone mat or parchment paper.

Dip half of each piece of toffee into the melted chocolate and shake to remove any excess. Place on the baking sheet. After dipping half the sponge toffee pieces in the chocolate, reheat the chocolate in a double boiler or microwave oven as needed. Let set completely at room temperature, about 3 hours.
Note
The sponge toffee will keep for up to 2 weeks in an airtight container. Use the smaller pieces to garnish ice cream or to decorate cakes and cupcakes.
To help you with this recipe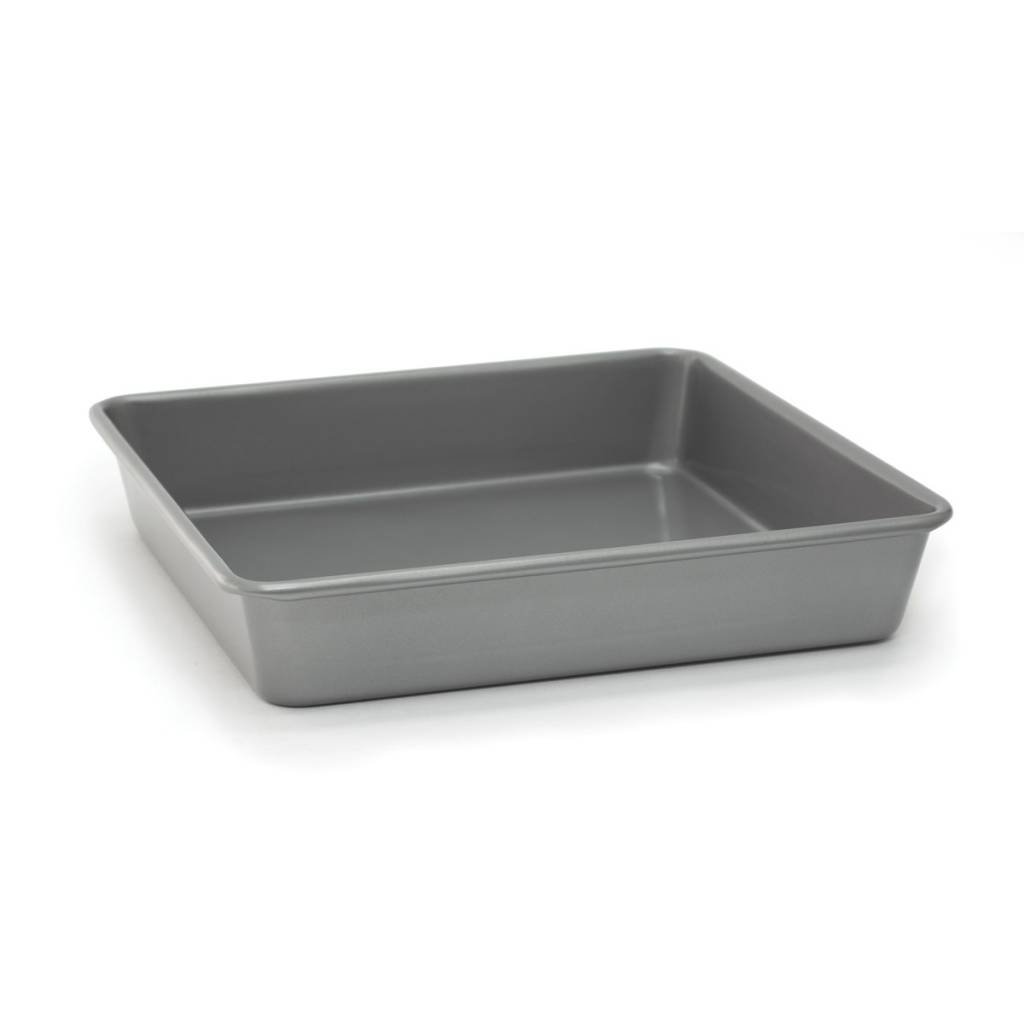 This non-stick square pan is the ideal size for baking granola bars, date squares or sugar fudge. Its durable non-stick coating and slightly rounded corners ensure even cooking as well as easy unmoulding and cleaning.
17.99 $
SHOP NOW