The crinkle cake was recently popularized across the globe after going viral on TikTok. We wanted to test it out for ourselves, and have developed this revised and improved version. Crisp yet tender, this phyllo-based cake with a creamy custard filling is absolutely irresistible…and a new favourite among RICARDO staff!
Ingredients
Phyllo
Custard
Syrup
Preparation
Phyllo
With the rack in the middle position, preheat the oven to 350°F (180°C). Generously butter an 18 x 13-inch (46 x 33 cm) non-stick baking sheet.

On a work surface, lay two sheets of phyllo one on top of the other. Fold them accordion-style, widthwise, until they are about ¾ inch (2 cm) thick, and place on the baking sheet. Repeat with the remaining phyllo sheets to completely cover the baking sheet. Bake for 10 minutes.

Remove the baking sheet from the oven. Drizzle the butter evenly over the phyllo. Bake for another 10 minutes.
Custard
Meanwhile, in a bowl, whisk together all the ingredients until smooth.

Remove the baking sheet from the oven. Pour the egg mixture evenly over the phyllo. Bake for another 30 minutes or until the phyllo is golden brown.
Syrup
With 10 minutes of baking time remaining, prepare the syrup. In a saucepan, bring all the ingredients to a boil until the sugar is completely dissolved. Cook for 5 minutes or until a candy thermometer reads 234°F (112°C). Remove from the heat.

Remove the baking sheet from the oven. Immediately drizzle the syrup evenly over the cake. Let cool for 1 to 2 hours. Serve the crinkle cake warm or chilled.
To help you with this recipe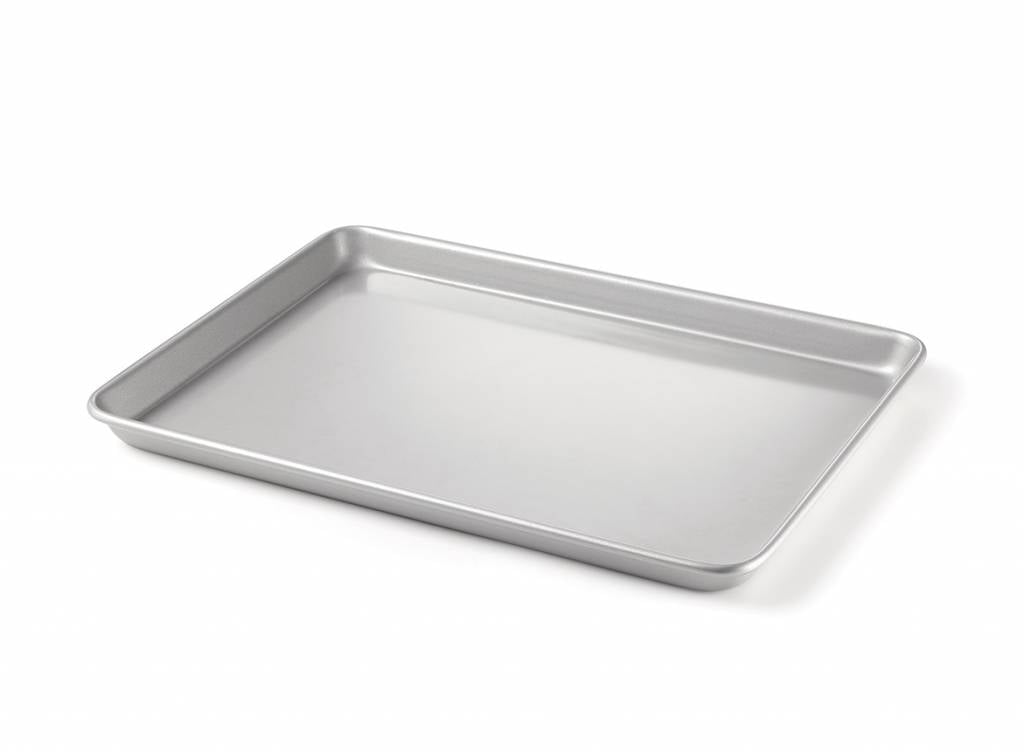 This must-have cooking accessory is perfect for baking cookies, pastries, meat or a whole meal making sheet pan dinner and getting the weeknight meal on the table fast.
25.99 $
SHOP NOW