Preparation
On a work surface, place an 18 x 6-inch (46 x 15 cm) strip of cheesecloth. Fold the strip in three to form a square. At the centre of the cheesecloth square, place the camomile, ginger, rose, mint, lemon zest and vanilla bean, if desired. Fold up into a bundle and seal with kitchen twine to create a tea bag (see note).

In a small pot, bring the water and tea bag to a boil. Simmer for 1 minute. Remove from the heat. Cover and let infuse for 10 minutes.

Remove the tea bag and compost the aromatics. Add honey to the pot and stir until dissolved. Pour the tea into a glass or mug.

In the same pot, heat the coffee beverage. Remove from the heat. Using a hand blender or milk frother, froth the beverage. Pour over the tea. Sprinkle with crumbled camomile flowers and rose petals, if desired. Serve immediately.
Note
Dried camomile flowers and rose petals are available in most health food stores or bulk stores.
The cheesecloth and kitchen twine can be replaced with store-bought compostable tea bags, which are available in the tea aisle of some grocery stores or online.
To help you with this recipe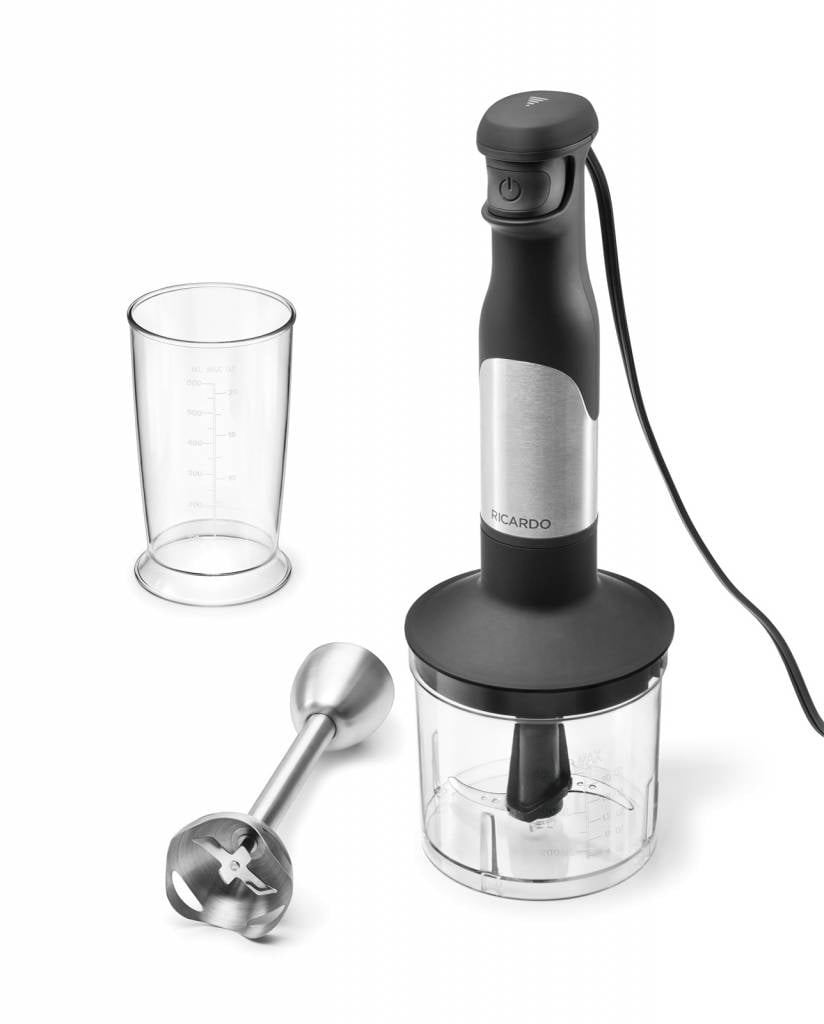 The RICARDO Hand blender features a stainless steel blender shaft that is perfect for making purées, sauces and soups directly in the cooking pot.
69.99 $
SHOP NOW