Despite that, RICARDO is inviting itself to your house with the new Holiday Box to enjoy as a family in the comfort of your own home. All that's left is carols playing in the background and your favourite Fair Isle knit sweater!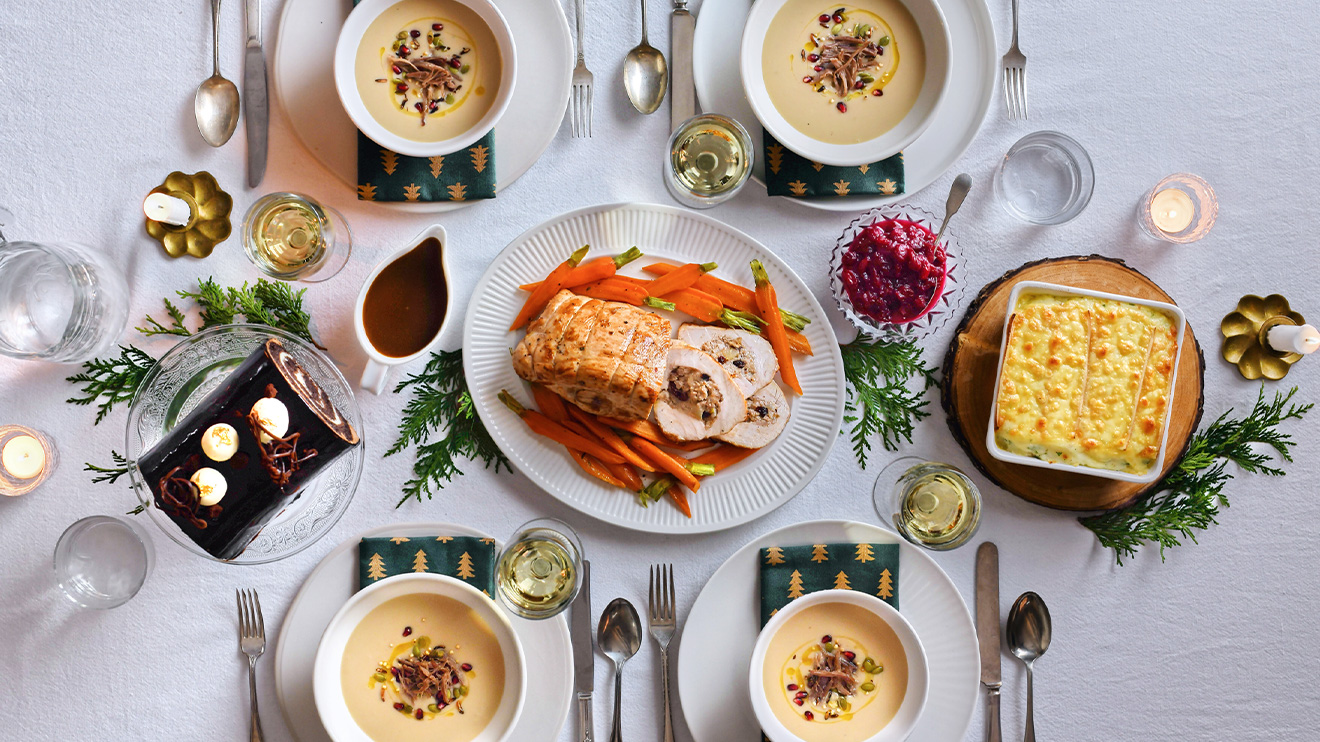 On the menu: Delicious and comforting dishes that are traditional, yet with a touch of modernity. The whole meal can be picked up safely at Café RICARDO in Saint-Lambert, Laval or Quebec City. Delivery is also available within the Greater Montreal area.
The Holiday Box includes:
STARTER
• Cream of caramelized onions, duck confit and puffed wild rice
MAIN
• Stuffed turkey roast with pears and cranberries, brown gravy
SIDES
• Cranberry chutney
• Mashed potato gratin with spinach and cheddar
• Glazed carrots with honey and rosemary
DESSERT
The dishes are made with local ingredients, produced by passionate artisans. They're the stars of our holiday table, notably the cranberries, potatoes, carrots, turkey and duck.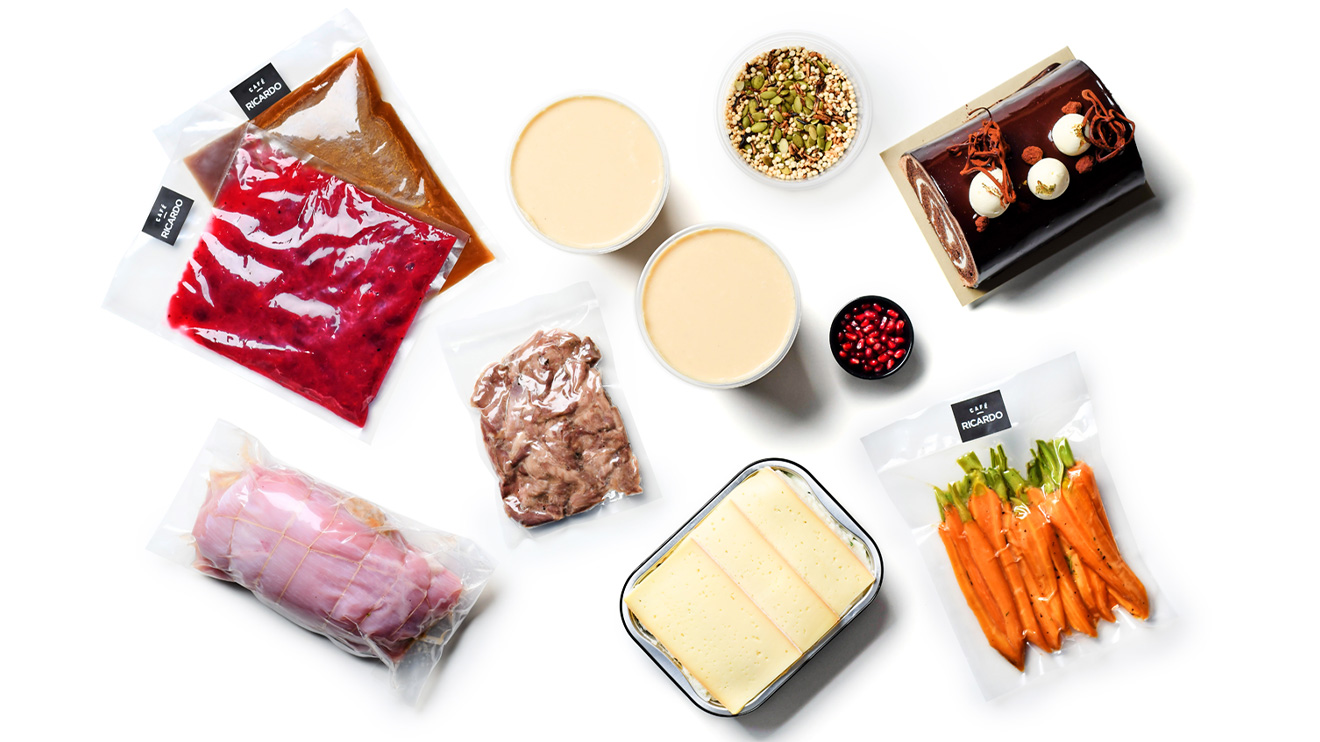 How to order
This format feeds four people for $169. The box is available only via online order. We highly recommend reserving your box quickly, as quantities are limited. Cooking instructions for the main dishes are also included in the box. You may also complete your box by choosing from our selection of beers, wines and local sodas.
How to pick up
Upon ordering, choose your preferred pick-up date and time between December 17 and 24 inclusively.
Available at Café RICARDO in Saint-Lambert, Laval and Quebec City.
Everything will be ready upon your arrival. Pick-up is safe and easy.
Please note that payment cannot be made in person. Payment can only be made during online ordering.
It is also possible to have your box delivered to your home for $15 (available within the Greater Montreal area only), between December 17 and 24 inclusively.
With just a few clicks, you've got a delicious and no-fuss holiday dinner; all that's left is to cook it. It's a meal that will surely brighten this out-of-the-ordinary holiday season!