Starter
Soup is always a great meal opener and sets the table for what's to come. Our cream of leek is a classic that we've reinvented slightly by integrating pears and maple syrup for a sweet, yet refined, touch. Made from local ingredients, it also helps celebrate the flavours of our region.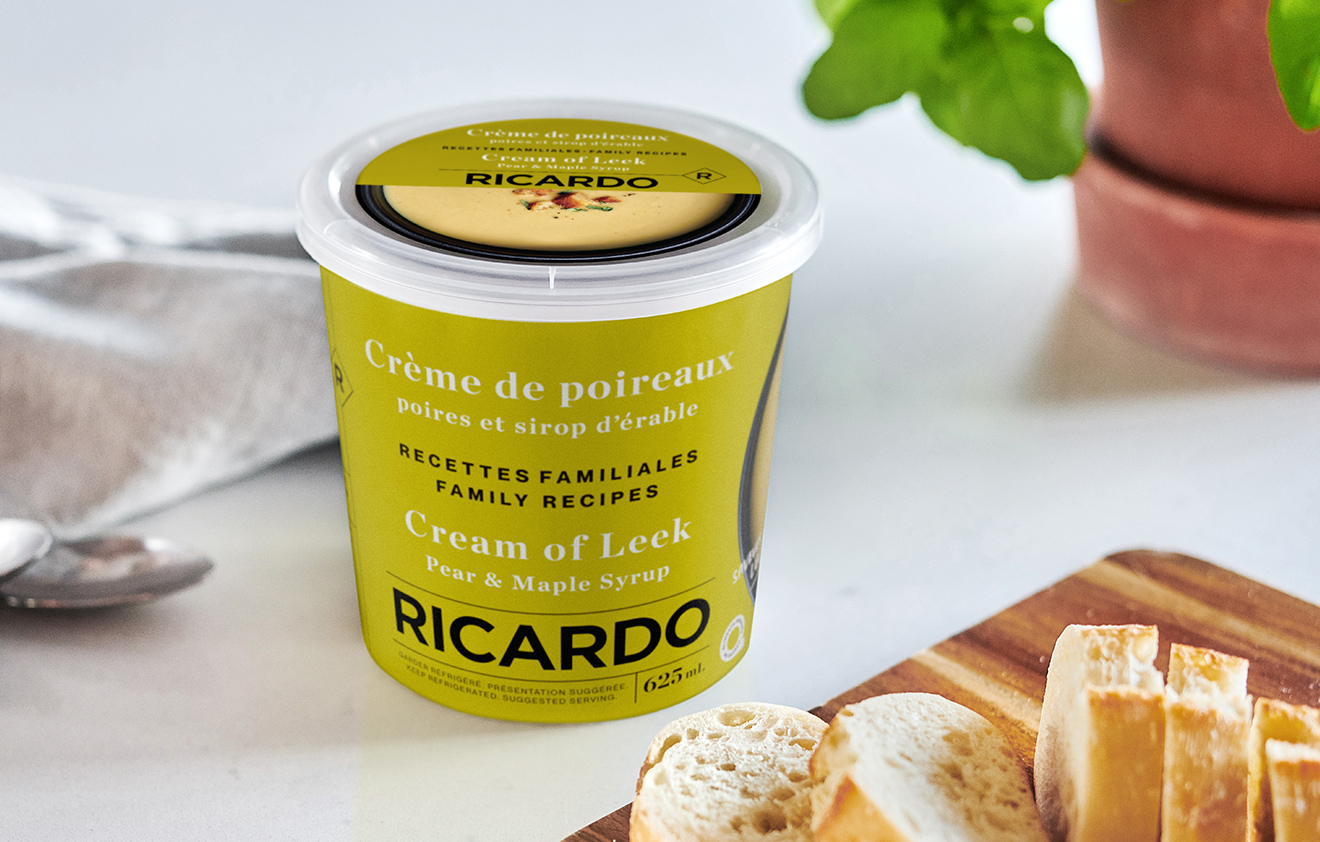 Main course
We always go back to traditions during the holiday season. This meatball stew brings back Christmas memories as soon as you smell its spice-infused aromas. Our meatball stew is available in a 3 to 4 servings format that just needs to be reheated in the oven. The meatballs are accompanied by pulled pork and Parisian potatoes, all topped with a rich sauce. Want to make your own meatballs? You can cook them in our stew cooking sauce for a quick version.
Stuffed turkey roast is also one of our must-haves during this festive period. Tender and juicy, this is Ricardo's favourite turkey recipe, with the cranberry and pear filling adding a delicious sweet and tangy flavour to the meat. Bonus? The roast goes directly from the freezer to the oven.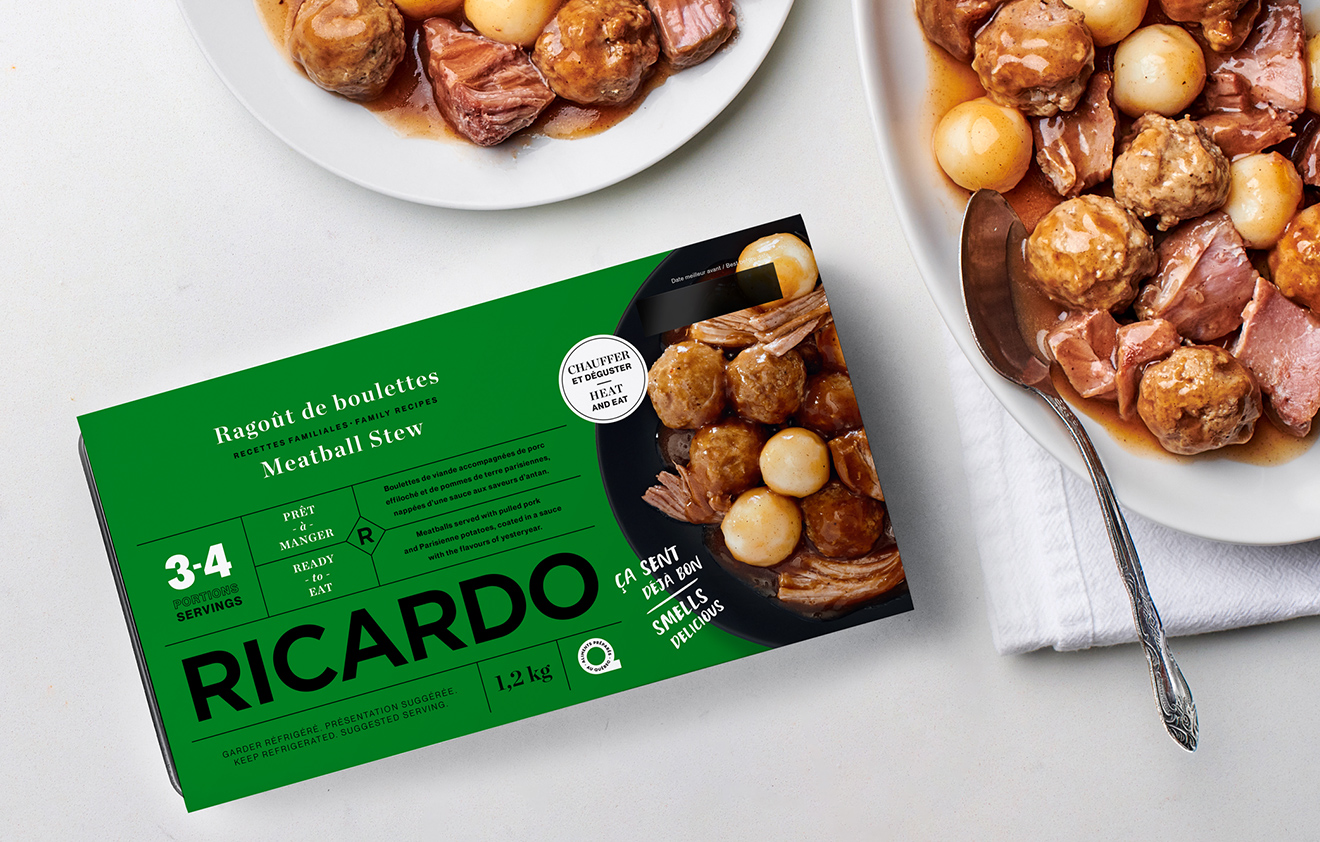 Dessert
Of course, no holiday meal is complete without a sweet touch to finish it off! We have two yule logs and a festive cake on offer: a raspberry yule log, topped with raspberry jelly and white chocolate whipped ganache; a triple chocolate log topped with dark chocolate fondant, white and milk chocolate whipped cream, and covered in a cocoa crumble with fleur de sel; and a spice and caramel cake with caramelized white chocolate ganache. Whichever you choose, it's guaranteed to end the evening in style.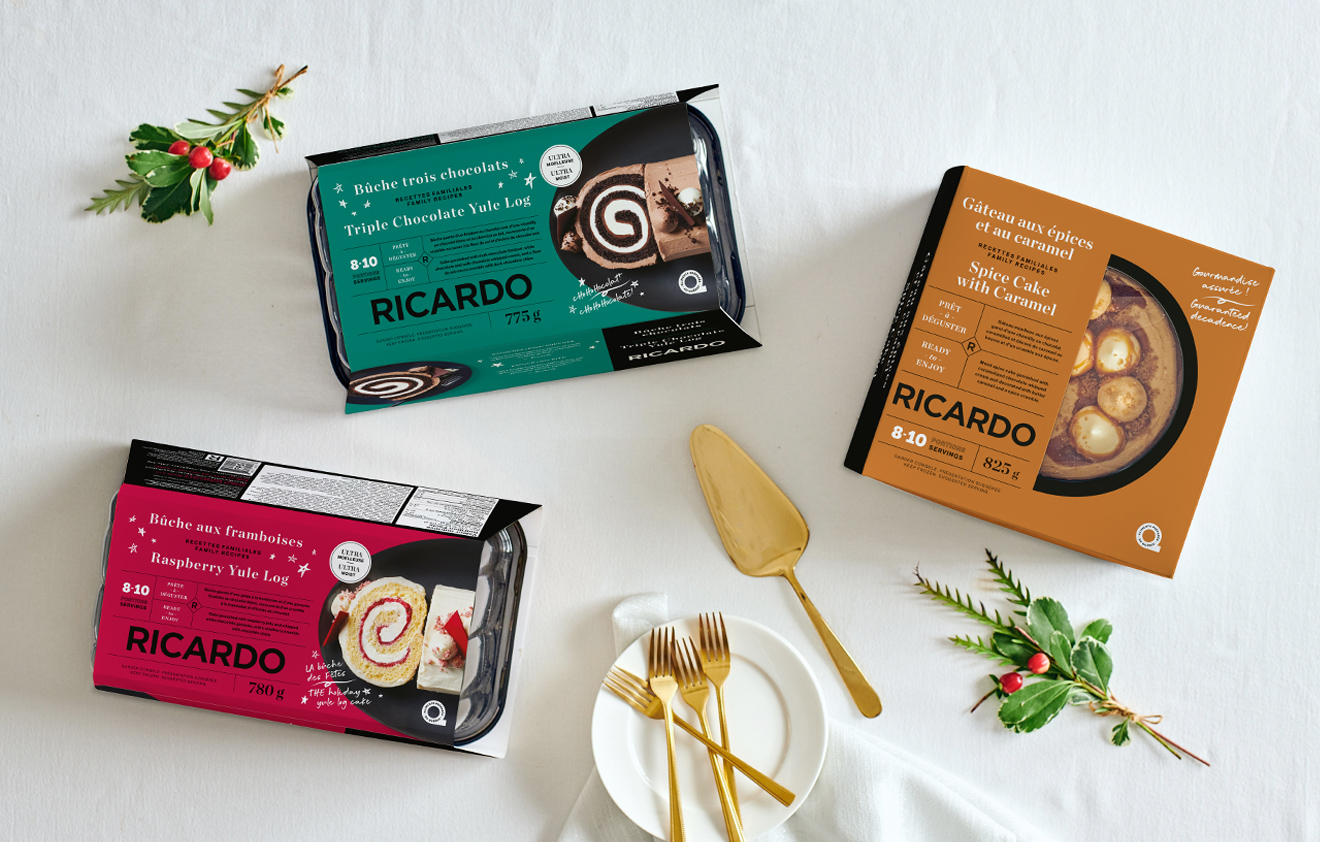 This year, for the holidays, we're getting to spend time with those we love with simplicity and ease.