The meal will be a lovely surprise and a great way to make delicious memories. Create a moment together as a family that dad won't soon forget!
On the menu: sea and land favourites, as well as local products from producers and artisans from here. The whole meal can be picked up safely at Café RICARDO in Saint-Lambert or at our Comptoir RICARDO express counter in Quebec City. Delivery is also available in the Greater Montreal area.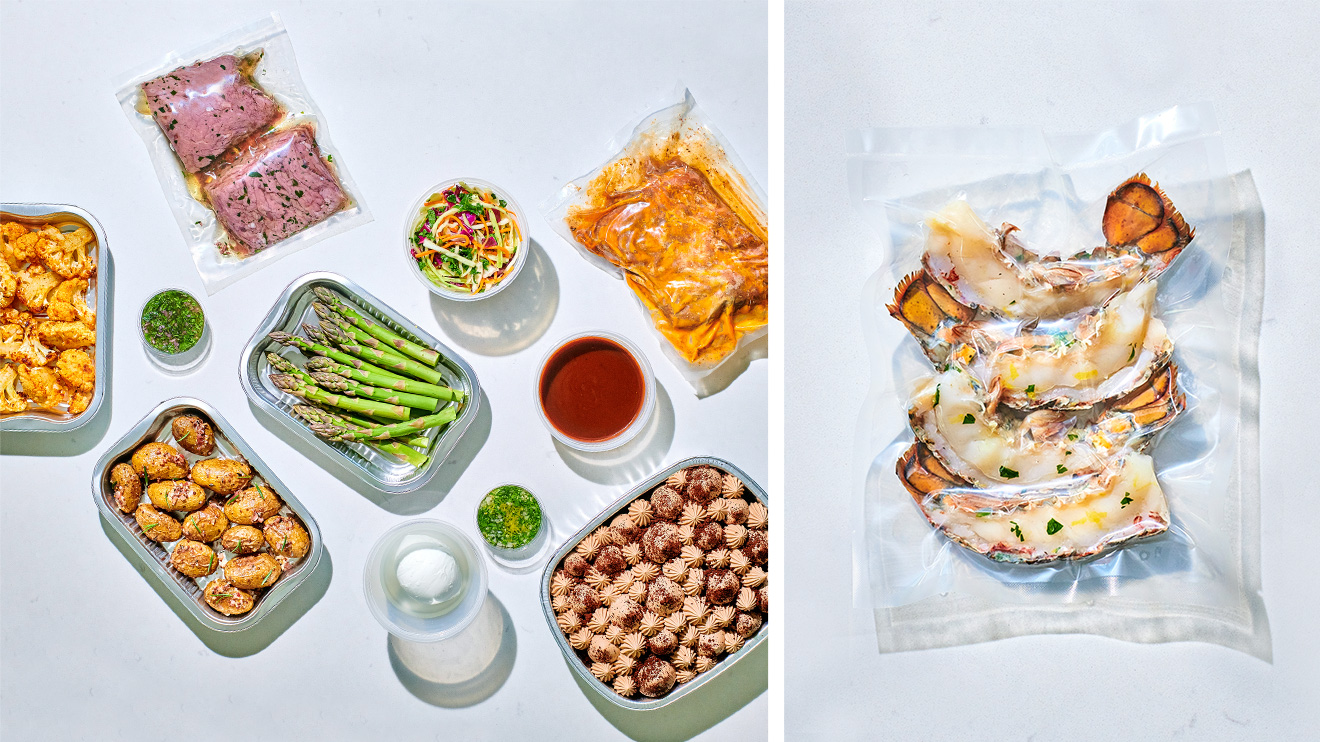 The Father's Day BBQ Box includes:
STARTERS
• Quebec asparagus from Ferme la Sublime and buffalo mozzarella from Saint-Charles-sur-Richelieu, lemon gremolata
MAINS
• Pork ribs from Gaspor Farms with our Best Barbecue Sauce
• Beef flank steak, chimichurri marinade
• Quebec lobster tail, lemon butter (+ $24)
SIDES
• Gabrielle potatoes from Île d'Orléans, mustard, bacon and rosemary
• Crunchy coleslaw
• Spicy roasted cauliflower
DESSERT
• Chocolate cake, milk chocolate and tonka bean whipped cream, fleur de sel cocoa crumble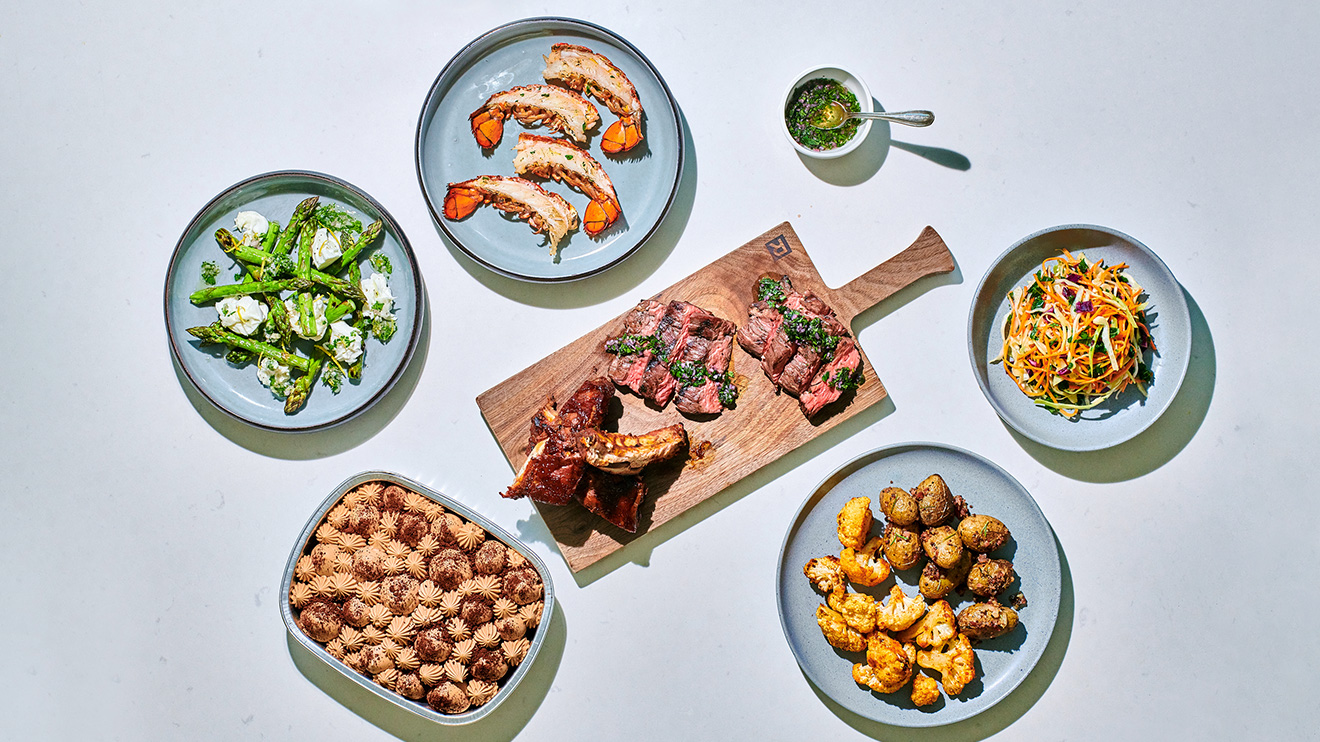 How to order
Two formats are available: $80 for two people or $150 for four. You can add lobster to your order for an additional $24. The box is available only via online order. Cooking instructions for the main dishes are also included in the box.
Complete your order
You may also complete your box by choosing from our selection of beers, wines and local sodas.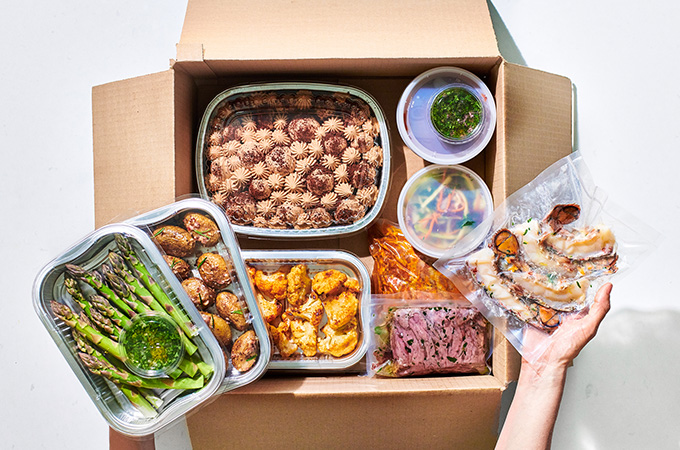 How to pick up
Upon ordering, choose your preferred pick-up date and time (June 18, 19 or 20 between 11 a.m. and 2 p.m.).
Only at Café RICARDO in Saint-Lambert or at our Comptoir RICARDO in Quebec City.
Everything will be ready upon your arrival. Pick-up is safe and easy.
Please note that payment cannot be made in person. Payment can only be made during online ordering.
To have your box delivered to your home, choose our delivery option for $15 (available for the Greater Montreal area only). Delivery will take place on June 18, 19 and 20.
In just a few steps, you'll be able to gift dad a restaurant-worthy meal right at home! Whether together or virtually, this box will surely make you forget the distance.