Self-service
It is no longer necessary to set up a busy table to eat as a group. Opt for a simple and inviting presentation instead by placing serving platters at the centre of the table. For a more subdued ambiance, we added soy wax candles. Have a lovely moment of exchanges without any frills and especially without any waste, because everyone serves themselves only the quantity of food they want.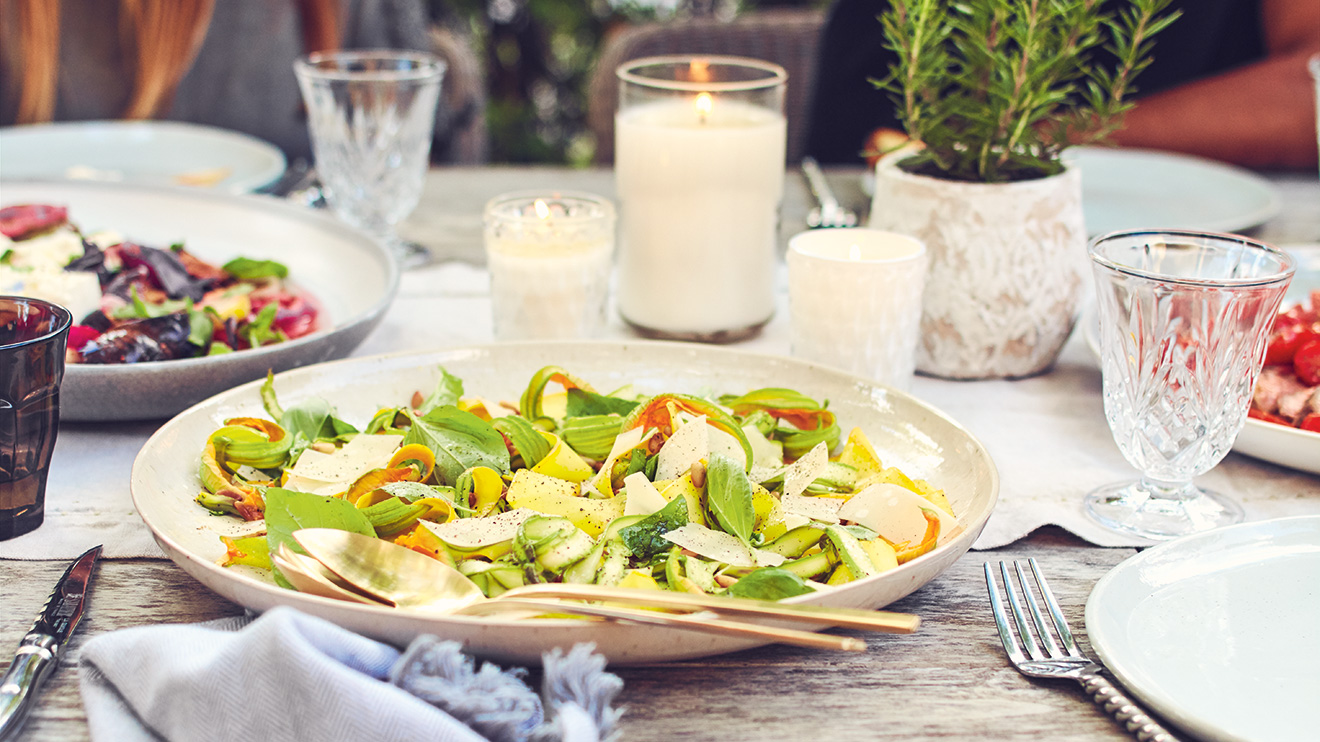 Fine herbs at the table
Mint, rosemary, basil… We already enjoy them on our plate, why not also use them as decoration? Put all your favourite herbs in a pot or, even better, in a vase you picked up while on vacation—like this one featuring "La Testa" or Moor's Head, a Sicilian emblem. The aromatic bouquet creates a lovely effect as well as providing nearby garnishes  to add to your plate.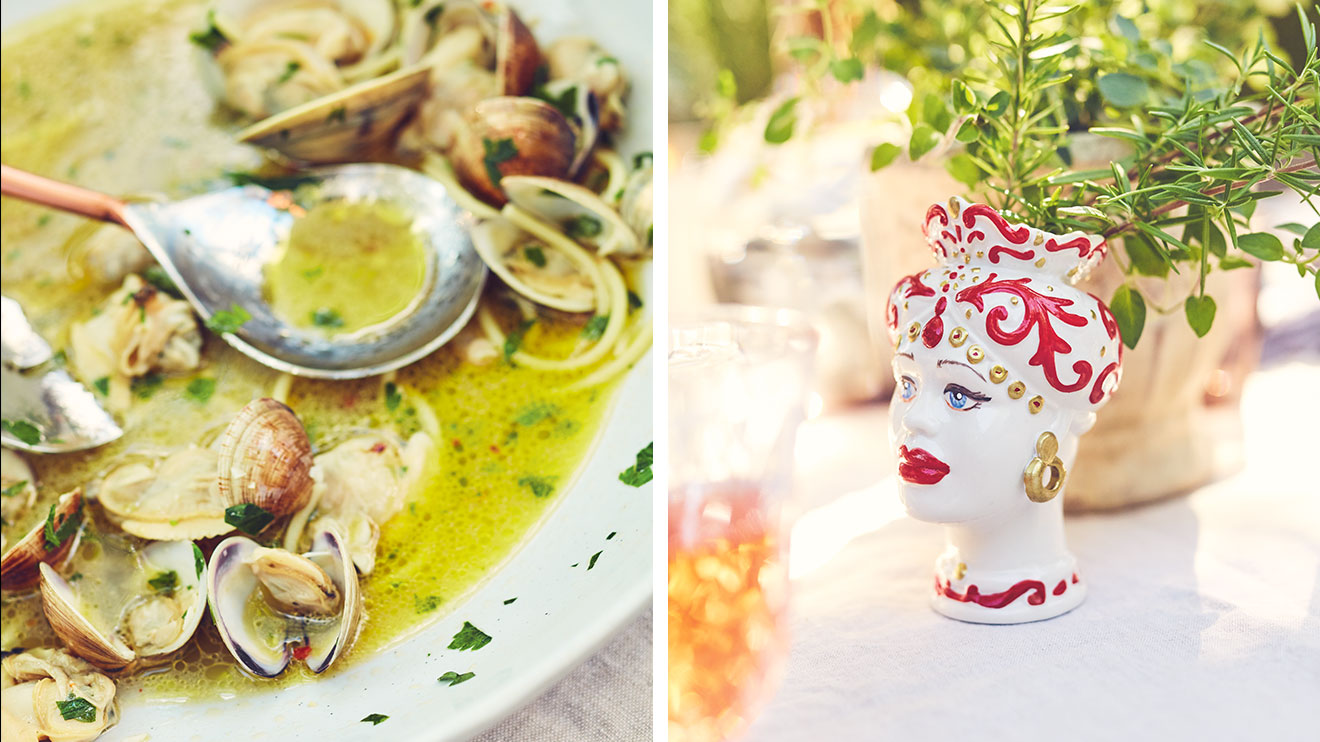 Never without my napkin
Come mealtime, are you the type who prefers white linens or colourful designs? In either case, we recommend using cloth napkins, which are more ecological, rather than paper, which are made to be thrown away. If you do use paper, though, be sure to toss them in the compost bin after use instead of the trash. To go even further, keep a square cloth in your purse at all times, in case you ever buy a sandwich or pastry on the go.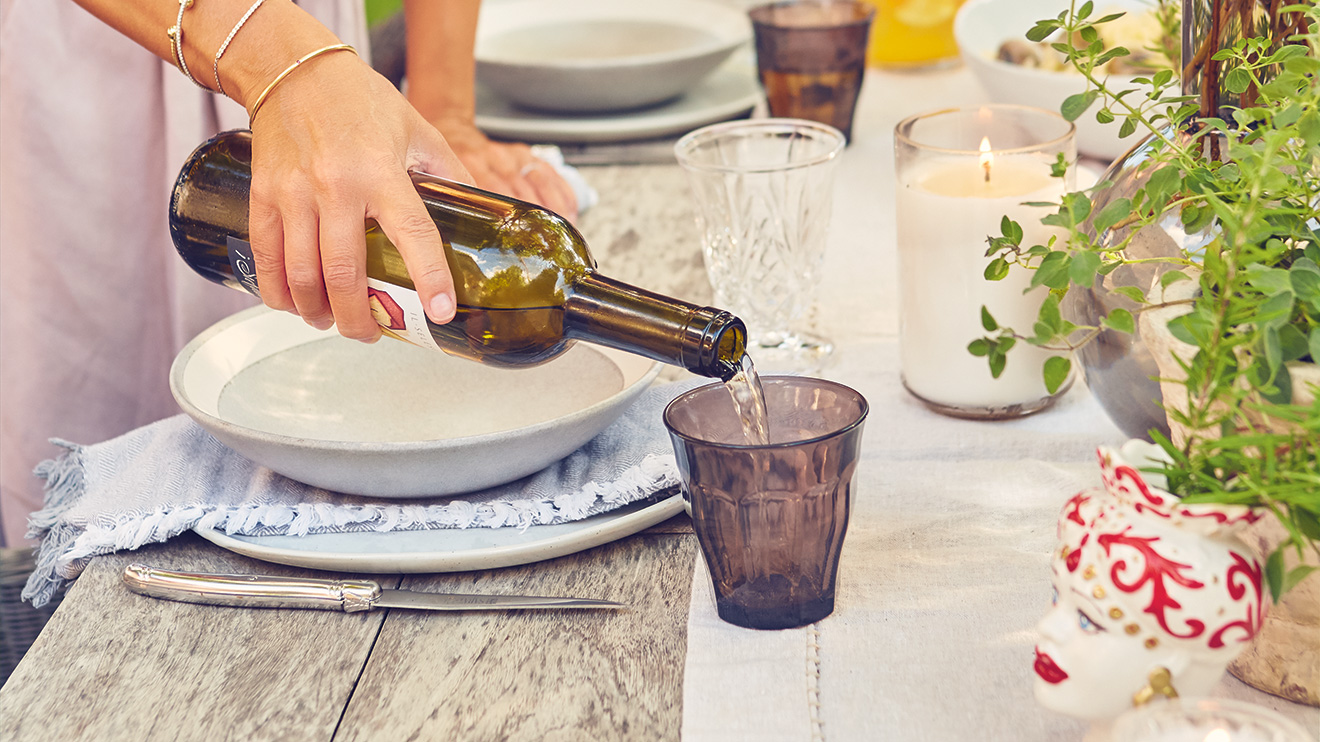 1 / 3

On a platter: This serving platter made of acacia wood is perfect for serving antipasti. Place it on the table and let everyone serve themselves. $19.99; ricardostore.com

2 / 3

Golden cage: Light up your nights with this metallic lantern featuring geometric shapes. A chic and minimalist touch to your table, perfect for long conversations. $9.99; ikea.ca

3 / 3

Super bowl: Made of bamboo fibres, this refined-looking salad bowl is both light and ecological. It's perfect for holding your lovely seasonal salads. $14.99; ricardostore.com