And that's why, after years of experimenting, she decided to share with us a few tips that could make all the difference when baking your upcoming holiday cake. Here are Isabelle's eight tips for a successful cake.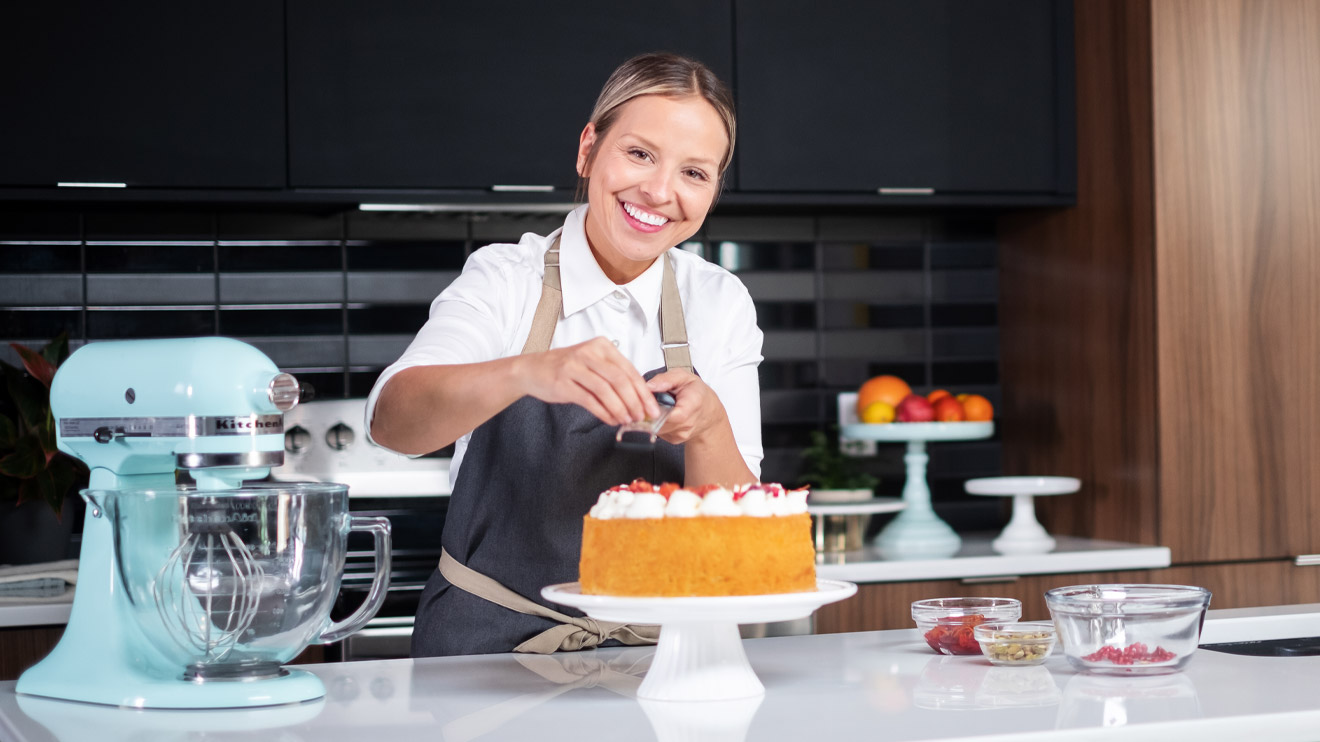 1. Read everything
Read your recipe through before starting to bake, in order to efficiently plan the different steps, which will save you quite a bit of time!
2. Temperature
You must always use tempered ingredients, such as eggs and butter, for example.
3. Make room
Be sure to make some space in the refrigerator to put away your completed cake. It may sound obvious, but we often forget that desserts can take up more room than anticipated!
4. Again, temperature
It's important to let your cake cool completely before icing it. Frostings can't take the heat!
5. Planning
To ease a bit of the pressure, make ahead what can easily be stored, such as crumb toppings, ganaches or even the cake itself, which can be frozen.
6. Patience
Even though it's tempting to add the garnishes, like a crumble, on your cake, you must wait! Do so at the final moment, to ensure a contrast of textures as well as to better admire your final creation.
7. Once again: temperature!
Always let your cake cool on the counter for about 30 minutes before serving. The textures will be more unctuous (cream, icing), the cake will be moister and the flavours will be more pronounced.
8. The tools
For that perfect slice, always use a chef's knife. Dip the blade in hot water and then wipe it between each cut. (Avoid using a cake server, as it isn't sharp enough. Save it for serving.)