But what's in store for the food scene in 2020? The RICARDO team, along with Katerine Lune-Rollet, consulted their crystal ball and saw fine dining chefs in food courts, faux fish, millennial sobriety and Olympic inspired Japanese cuisine.
1. Fish-free… Fish
After meatless burger madness, here comes faux fish. The American company Good Catch offers a flaked tuna substitute made from lentils, white beans and chickpeas (currently on sale at Whole Foods in Vancouver and in the United States).
Also in the US, Impossible Food (which created Burger King's vegetarian patty) wants to offer a plant-based replacement for all their meat and fish items by 2035. Considering that 90% of the world's fish stocks are declining according to the World Economic Forum, these products will surely become a necessity.
2. Eating in style at the shopping centre
With the growth of online shopping, shopping malls are looking for new ways to attract customers. For many of them, it will require a complete food court makeover. Well-known chefs, outdoor markets, lounging areas, trendy architecture and glass atriums—all of these aspects will help their customers experience something exceptional. Here are some food courts to watch out for:
In Montreal:
La Cuisine at Rockland Centre
Time-Out Market Montreal at the Eaton Centre
The Cathcart Restaurants and Biergarten at Place Ville-Marie
In Saint-Bruno:
The Marché des Promenades at Promenades Saint-Bruno
In Quebec City:
The Galeries Gourmandes at Galeries de la Capitale (where the new RICARDO counter is located)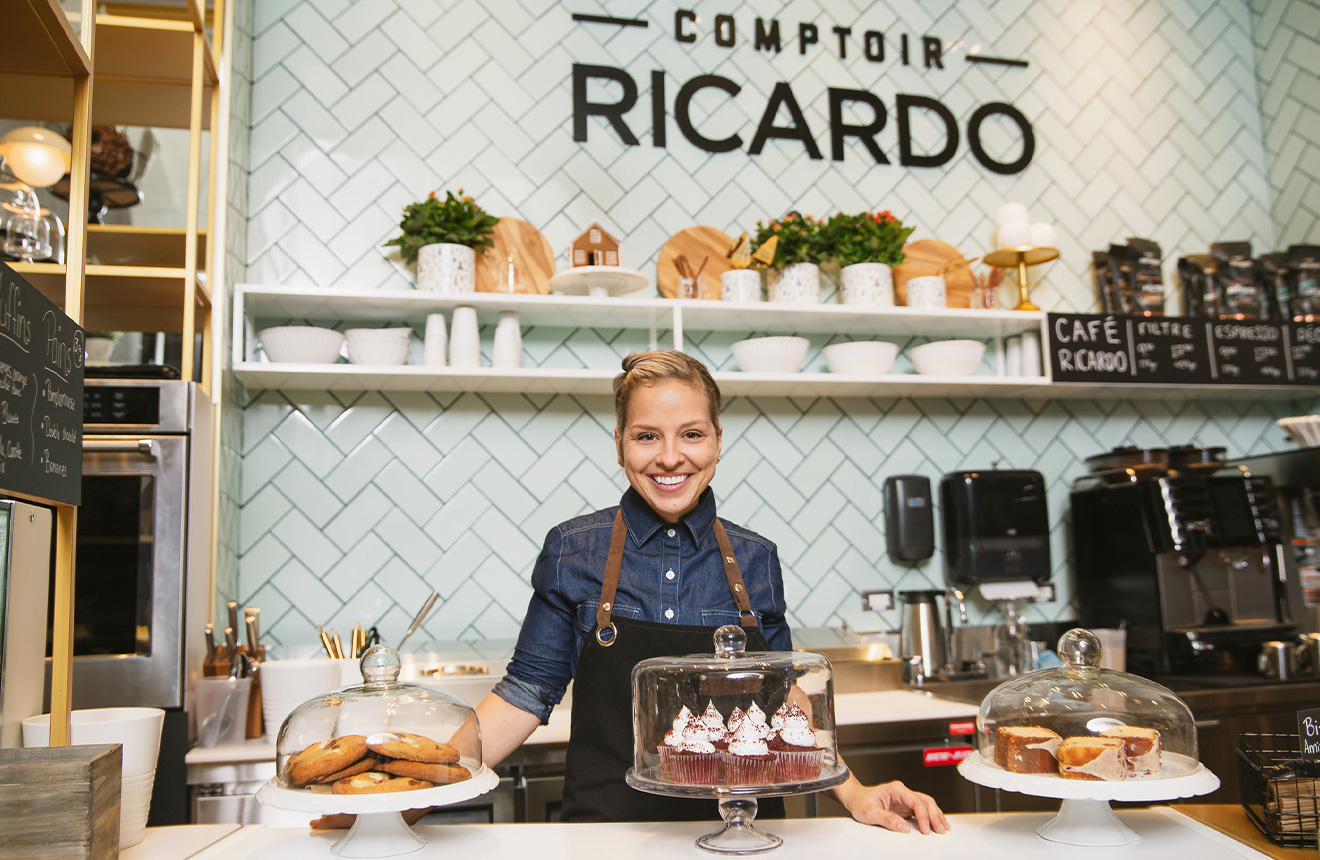 3. Millennials and alcohol consumption
More and more young people are adopting sobriety (whether temporary or permanent) and reconsidering their relationship with alcohol. This sobriety trend can be seen in several ways:
The popularity of alcohol-free challenges like the Jean-Lapointe Foundation's 28-day alcohol-free challenge.
The meteoric rise in the consumption of kombucha and other non-alcoholic beverages
Star chefs who are publicly sober, including David McMillan of Joe Beef fame
The increasing use of hashtags on Instagram like #soberlife or #soberissexy
According to the World Health Organization, the number of people drinking alcoholic products has decreased by 5% since 2000. In Quebec, sales of non-alcoholic beers at Le Bock Ale microbrewery in Drummondville have doubled every year for the past three years. Sobriety has never tasted so good!
4. The Olympic Games and Japanese cuisine
Thanks to the upcoming Tokyo summer Olympic Games in July 2020, Japanese cuisine will be on everyone's lips
In Montreal, enjoy matcha tea and its many variations in bars dedicated to this green drink.
Chez Livia
Matcha Zanmai
TSUJIRI
In Quebec City, several izakayas (Japanese breweries) have opened over the past two years. Here's where to eat karaage chicken or drink sake:
Tora-Ya Ramen
Torii Izakaya
5. Going GREENER
The Pact, Greta Thunberg, the historic march of September 27: We've never talked so much about the environment as we have this past year. And food is no exception. Here are some examples:
6. Lose the labels!
Our diets are changing at a rapid pace, and so is the way we're consuming meat. Whether it's for environmental reasons, health concerns, rising prices or simply preference, we're rethinking the importance of meat on our menus. But that doesn't mean we want to adopt a label that dictates or proclaims our consumption choices. Our identity is always changing and adaptable. Gone are the "I'm a vegetarian" or "I'm a carnivore" days. The undercurrents of today's society advocate fluidity and inclusiveness, so the small rigid boxes used to categorize people are definitely OUT. What is on trend is to be open to the world, curious and concerned about the quality of our food and the longevity of our food supply. We prefer to eat things that are tasty, seasonal, local and accessible. With or without meat, that's a personal choice.
7. Green thumbs for all
Gardening in the city is nothing new: It's been a few years since initiatives like green alleys and edible urban landscaping has been on the scene. What is new is that a passion for gardening has spread like wildfire amongst the millennial generation. Small balconies filled with pots, rooftop gardens, community plots: Instagram is overflowing with proud new seasonal vegetable and fruit growers. It is now IN to grow your own. By growing produce ourselves, we can make a deeper connection to nature, what's on our plates, where it came from, and the effort that it took to get there.
The gardening industry is also adapting to create products that are tailored-made for the needs of new gardeners: They want to make it easy for small, eco-friendly spaces.
At RICARDO Media's offices, the rooftop garden is now part of our daily lives, and grows bigger every year.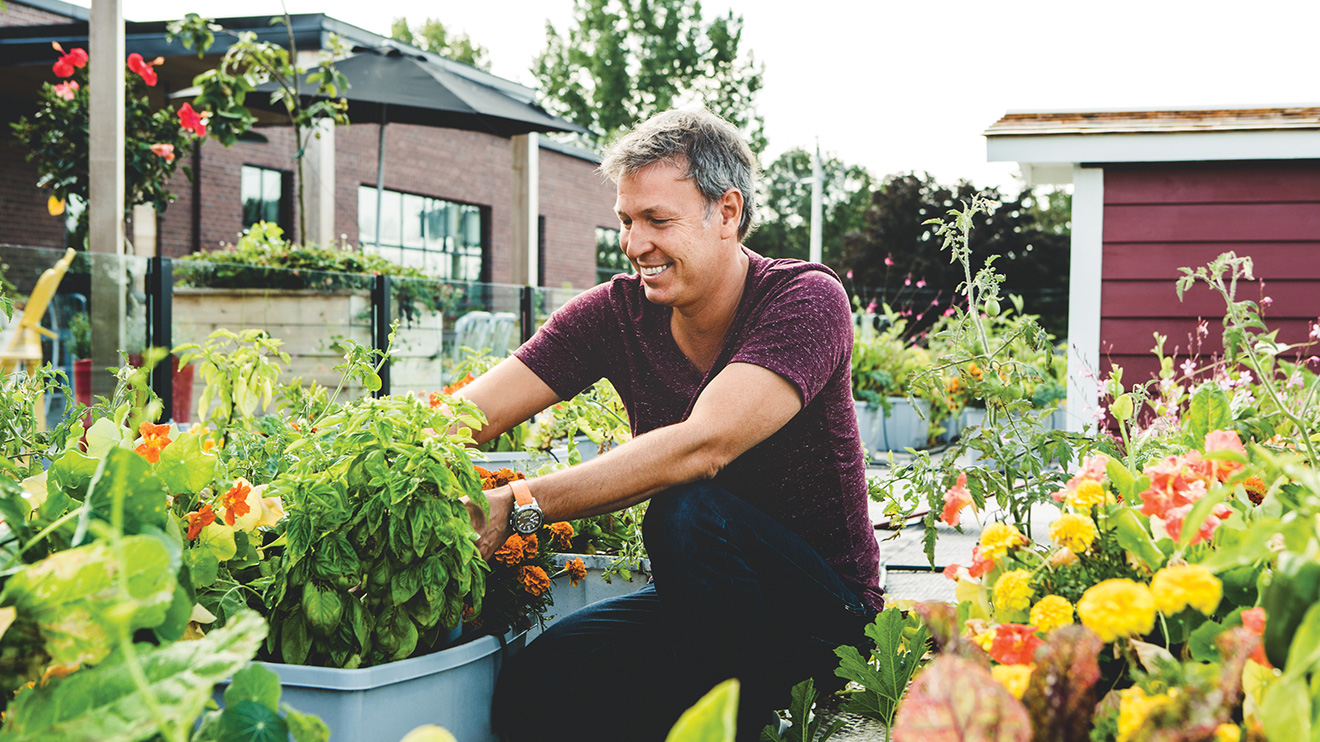 8. Practically vegan restaurants
Not only is there a surge of 100% vegan restaurants in Montreal (Radis, Archway, Bloom Sushi, LOV, Mimi & Jones, etc.), but more and more so-called "gastronomic" restaurants are offering vegan options on their menu. These include Montreal Plaza, Le Mousso, Vin Mon Lapin, Pastaga and Bouillon Bilk, which have evolved their menus for vegan customers.
9. A good vintage... in a can
Still a bit scarce on our shelves, individual cans of wine will be gaining ground in the near future. Already popular in the US and elsewhere in Canada, consumers love them for their practicality: Take a couple cans on a picnic or camping without having to worry about glasses or a corkscrew. In Quebec, you can drink Enjoy, a sparkling, low alcohol Moscato from Australia, canned right here in Terrebonne, (available in grocery stores and convenience stores) and Big House Cardinal Zin, a California Red Zinfandel (at the SAQ).
10. Ready for ready-to-eat
After the ready-to-cook craze, it's high time we head back to ready-made meals! To meet the needs of gourmets who are short on time, the options are multiplying at a rapid pace, from vegan dishes from La cuisine De Jean-Philippe, to soups from Soupesoup hitting the shelves. To meet this growing need, we even decided to inaugurate the very first RICARDO Comptoir in Quebec City, offering our best ready-to-eat dishes!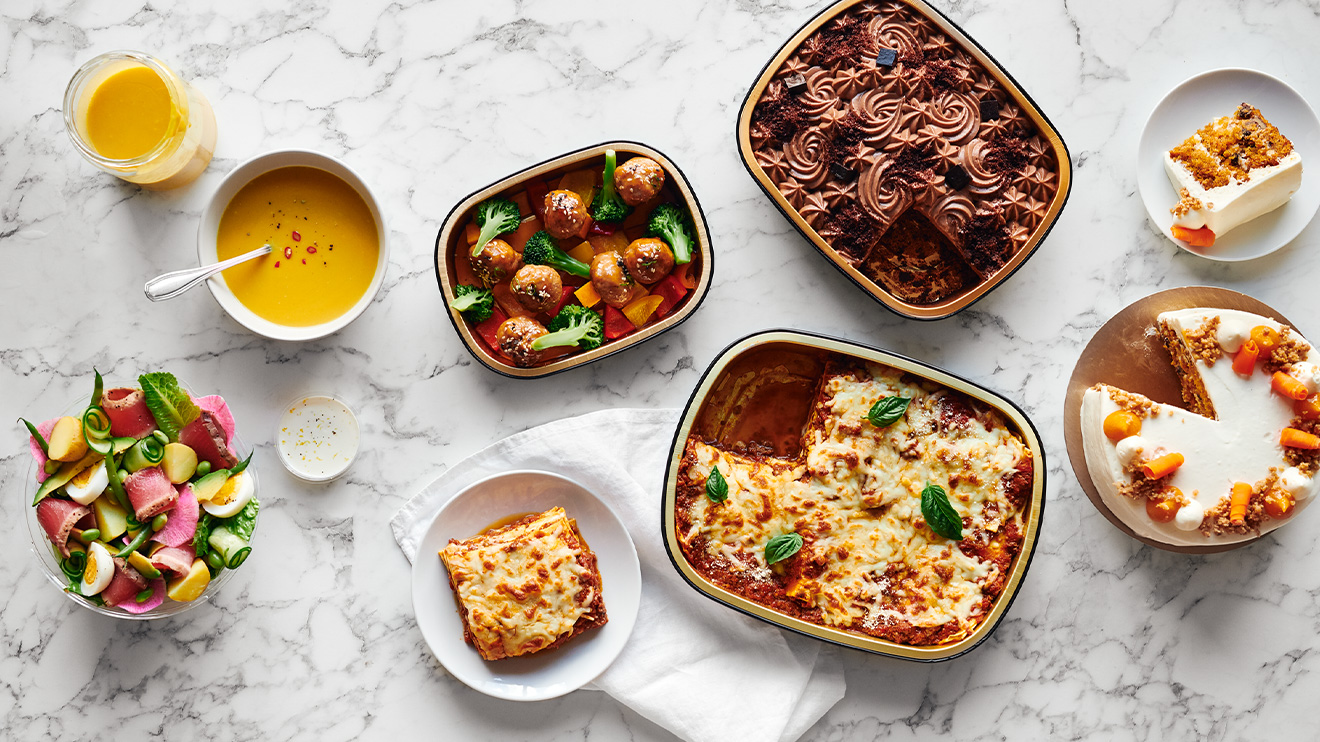 11. Sous-vide made easy
In 2019, the pressure cooker was the life-saving electronic device everyone was talking about. So much so, that just a few days after they arrived in the RICARDO boutique, they were all sold out. This year, it's time for the sous-vide precision cooker (also known as a thermocirculator) to attract consumers' attention. Once a fancy tool for top chefs, the device has been hyper simplified so that more amateur cooks, rushed parents and food gadget lovers can easily adopt vacuum cooking. And with good reason: 2020 is all about cooking food to perfection!
12. Home fermentation
Fermented products have become increasingly popular in Quebec. With the rise of kombucha and kimchi, both items have recently made their way into our food lexicon, and our fridges. But now it's time for home fermentation to take up that valuable kitchen real estate, thanks to books like The Noma Guide to Fermentation from the world famous Danish restaurant, or local companies like Révolution Fermentation that offer workshops on how to get started. The first edition of Ferment Fest, dedicated to fermentation, was even held in Montreal in the fall of 2019.