For prime fondue inspiration, we looked to traditional Japanese hot pot, shabu-shabu—a dish whose name comes from the sound of ingredients being stirred and cooked in dashi (the umami-rich broth made with kelp and bonito flakes). Our shabu shortcut involved a mix of beef and chicken broths, simmered and spiked with ginger, soy sauce and that savoury saltiness that only nori (a.k.a. dried seaweed) can provide. For best textural results, we precooked our carrots and soba noodles until al dente—the thin slices of raw beef, mushrooms and spinach, however, need only a short dip in their well-seasoned and piping-hot bath.
Ingredients
Broth
For dipping, your choice of
Preparation
On the stovetop, in a fondue pot, bring the broths, soy sauce, ginger and nori to a boil. Let simmer for 5 minutes. Remove the ginger and nori.

Add the carrots and cook until al dente, about 5 minutes. Remove the carrots and set aside until ready to serve.

Place the fondue heating plate at the centre of the table. Select the Broth function and set the pot on the heating plate. Serve with the beef, soba noodles, vegetables, ponzu sauce and, if desired, wasabi.
To help you with this recipe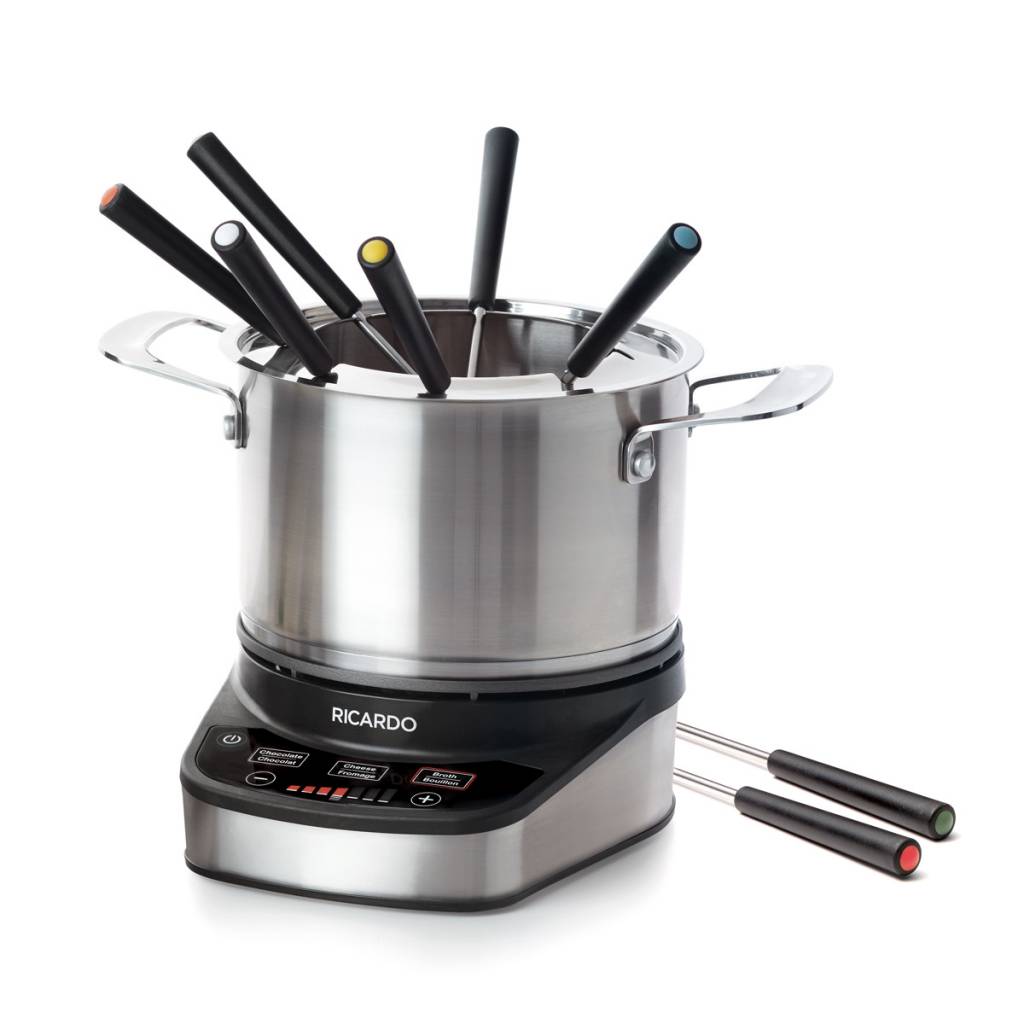 Thanks to pre-programmed settings, this RICARDO electric fondue set offers precise temperature control of broths, cheese fondues and chocolate fondues throughout the meal. The set includes eight differently coloured forks and an elegant, contemporary-styled chrome stand.
119.99 $
SHOP NOW