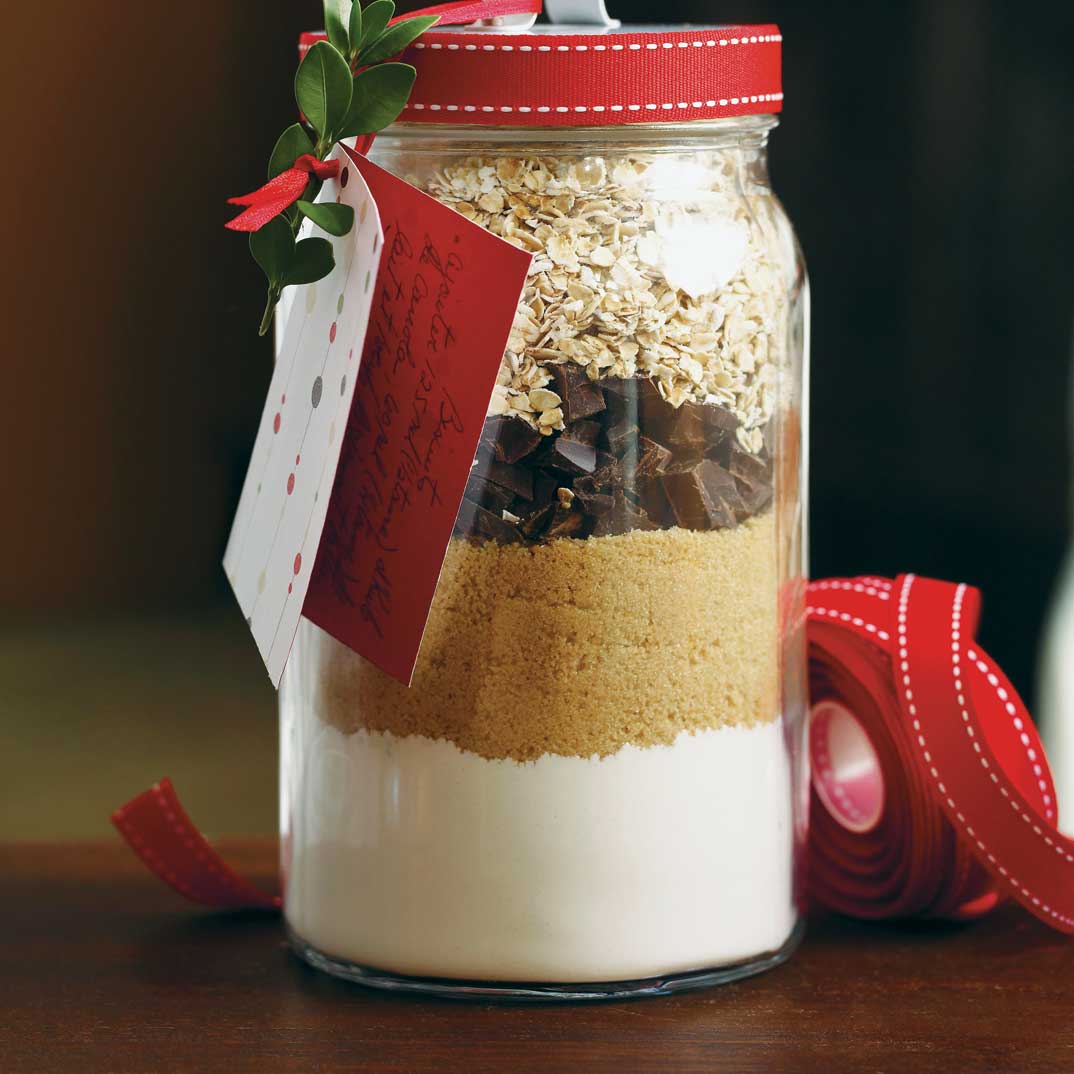 Back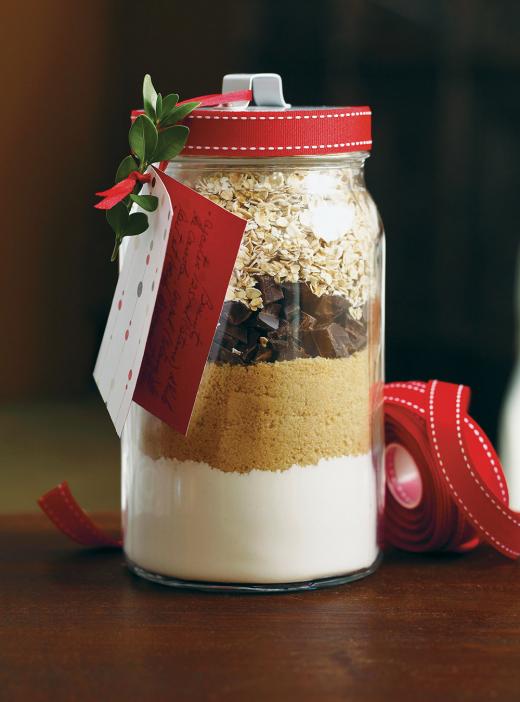 Preparation
In a large canning jar (about 1 litre/4 cups), combine the flour, baking soda and salt. Gently add the brown sugar and press lightly.

Add the chocolate followed by the oats until you have 4 distinct layers.

Close the jar. Include a greeting card with instructions for completing the cookies.
Note
Add 125 ml (1/2 cup) canola oil, 60 ml (1/4 cup) milk and 1 lightly beaten egg to the ingredients in the jar. Using a spoon, drop 30 ml (2 tablespoons) of dough for each cookie onto a baking sheet lined with parchment paper. Press lightly with your fingers. Bake in the middle of an oven preheated to 190°C (375°F) for 10 to 12 minutes.