Ingredients
Dough
Toppings
Preparation
Dough
In a bowl, combine the water, oil and sugar. Set aside.

In another bowl, combine the flours, yeast and salt. Add the liquid mixture and stir until a soft ball forms.

On a floured surface, knead the dough until smooth, about 2 minutes. Shape into a ball and place in a clean, lightly oiled bowl. Cover with a damp tea towel. Let rise in a warm, humid place for about 75 minutes.

Use dough immediately, or wrap in plastic and refrigerate for up to 12 hours or freeze.
Assembly
Place the oven rack in the middle position. Place a pizza stone or inverted baking sheet on it. Preheat the oven to 250°C (500°F).

Divide the dough into 4 portions. On a floured surface, roll each portion into a thin disc about 25 cm (10 inches) across. Sprinkle a small amount of cornmeal on a pizza peel and the hot stone. Place 1 disc at a time on the peel. Working quickly, spread with 1/4 of the peppers. Top with 1/4 of the cheese and chorizo. Drizzle with olive oil. Immediately slide the pizza onto the stone and bake until the dough is golden brown, 8 to 10 minutes. Top with herbs and a few grindings of pepper.
To help you with this recipe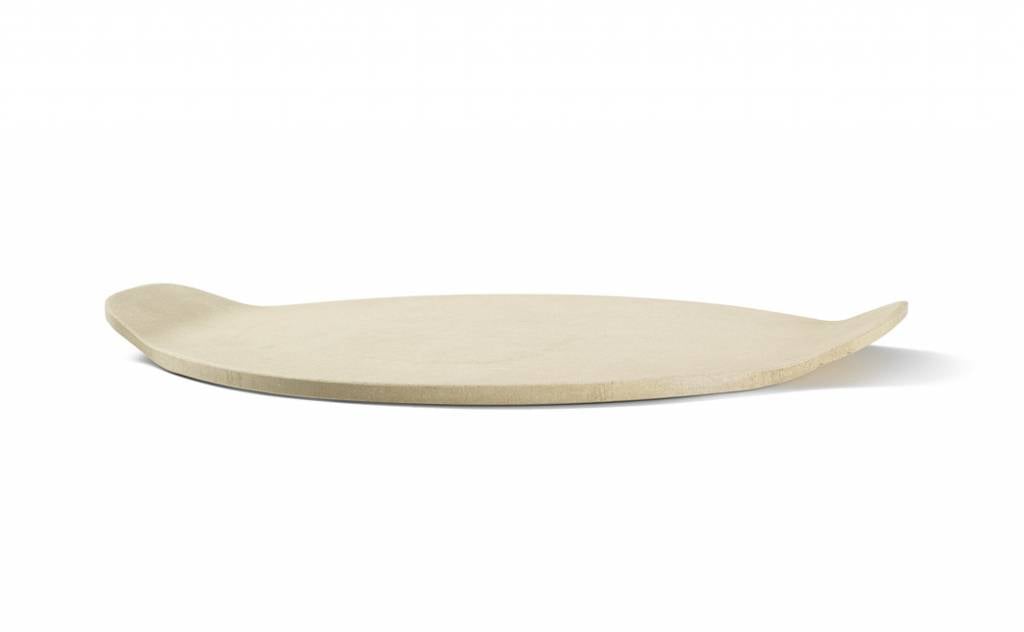 This thick pizza stone can be used in the oven or directly on the barbecue. Convenient built-in handles allow for easy transport to the table.
39.99 $
SHOP NOW