Back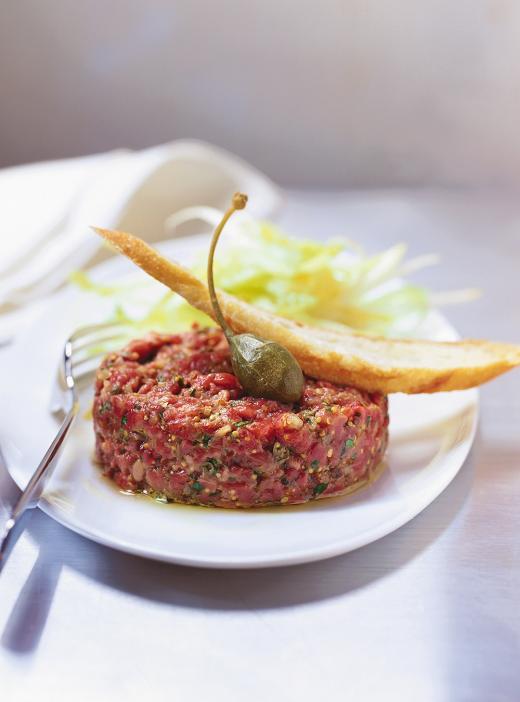 Preparation
In a bowl, combine all the dressing ingredients. Season with salt and pepper. Set aside.

With a knife or crank grinder with a medium-sized grinding plate, grind the beef.

In a bowl, combine the dressing, ground beef, shallots, egg yolk and parsley. Adjust the seasoning.

Serve cold with the Endive and Celery Salad and toasted bread. For a beautiful presentation, use a cookie cutter or a cleaned tin can opened at both ends. Garnish with capers, if desired.
Note
Personally, I like to use top round to prepare my tartare, not only because it's cheaper than tenderloin, but also because it is firmer and provides a very appetizing texture. I also like to spice up my tartar with sambal oelek or Tabasco sauce.
Good with...
Preparation time: 15 min
Total: 15 min