Preparation
CEVICHE
In a 23 x 30-cm (9 x 13-inch) glass dish, arrange the fish slices in a single layer.

In a bowl, combine the remaining ingredients. Season with salt and pepper. Pour over the fish. Cover with plastic wrap and chill for 30 minutes.
SPICY TORTILLA CHIPS
With the rack in the middle position, preheat the oven to 180°C (350°F).

In a bowl, combine the oil, pepper sauce and lime zest. Brush both sides of the tortillas with the mixture. Stack the tortillas and cut into 8 triangles.

Arrange the tortillas on a baking sheet. Season with salt and pepper. Bake until golden, about 15 minutes. Let cool.

Arrange the fish on 4 plates. Garnish with the bell pepper and tomato strips and sprinkle with cilantro. Serve with the tortilla chips.
To help you with this recipe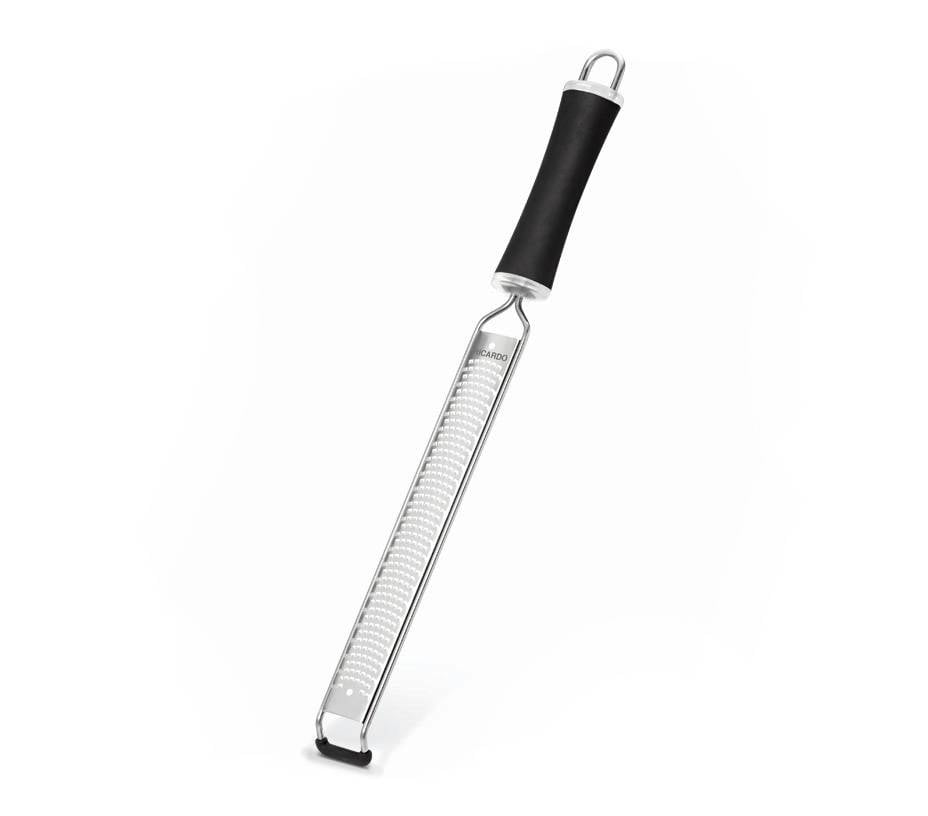 This long stainless steel grater with a fine blade is perfect for grating the zest of citrus fruits, as well as nutmeg or garlic. The handle and the non-slip strip allows for a comfortable and secure grip.
16.99 $
SHOP NOW