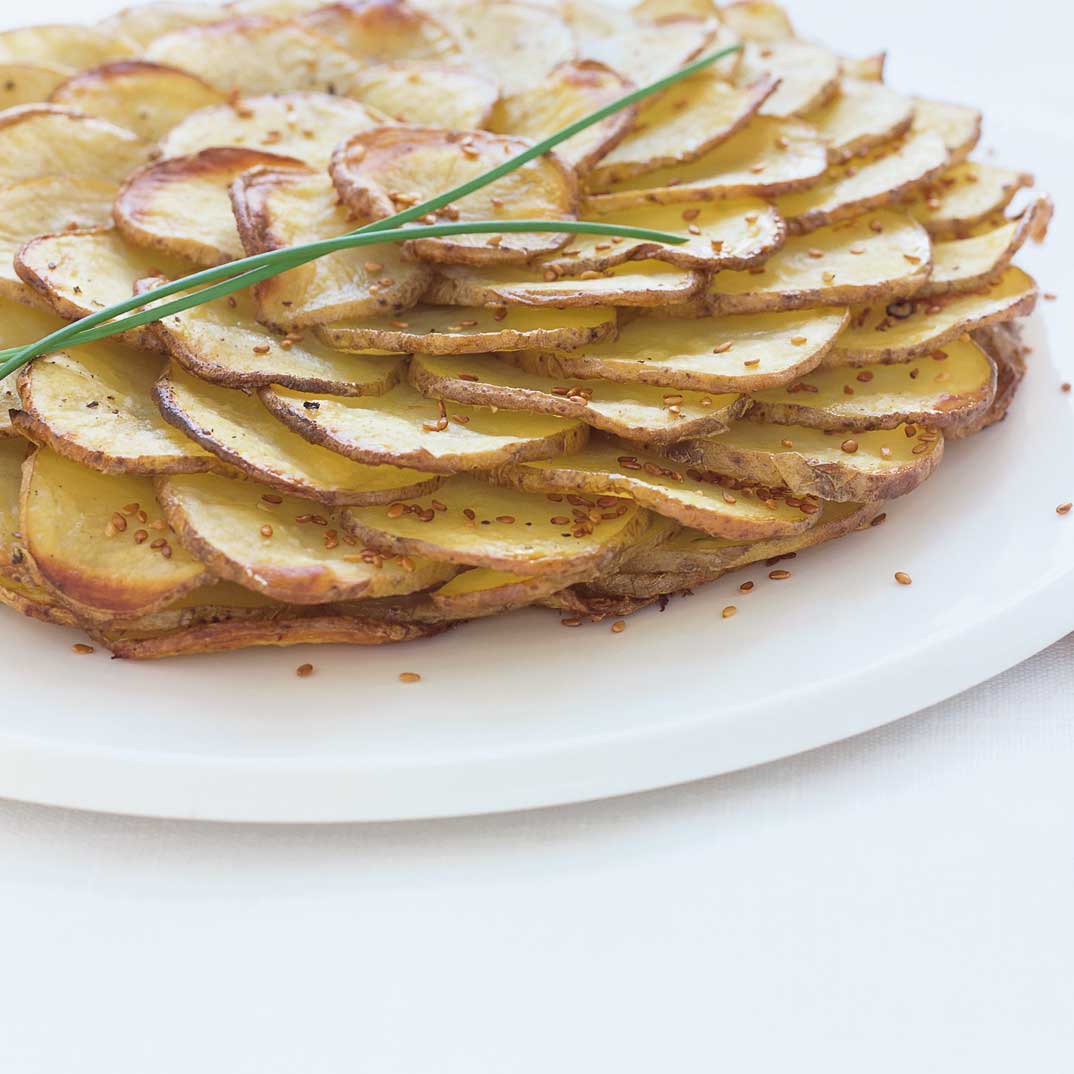 Back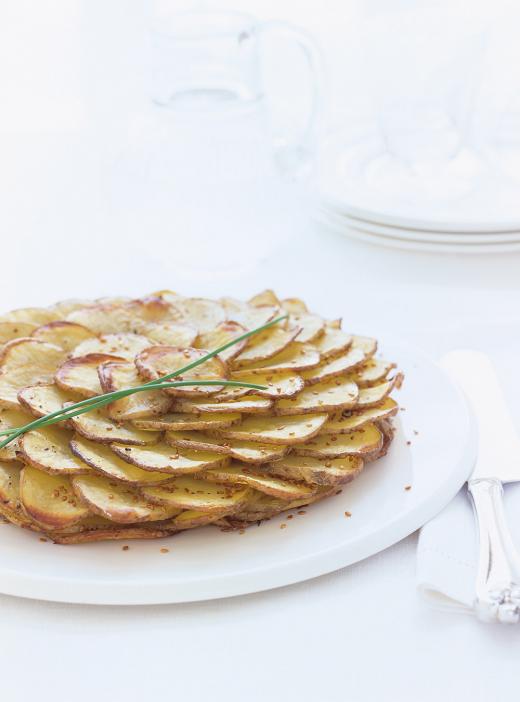 Preparation
With the rack in the middle position.

Preheat the oven to 200 °C (400 °F).

Thinly slice the potatoes with a mandolin.

In a bowl, toss the potatoes with the fat. Season with salt and pepper.

Sprinkle the bottom of a 23-cm (9-inch) springform pan with the sesame seeds. Arrange the potatoes in a circle at the bottom of the pan, overlapping them to form a rosette.

Bake for about 1 hour.

Remove from the oven and run a knife around the pan to slide the potatoes on a serving platter. Garnish with toasted sesame seeds.
Note
For casseroles and this Potato Rosette recipe, it is always best not to rinse the potatoes after they have been sliced. Using them as such will retain a greater share of their starch, which gives them a nice texture after cooking.