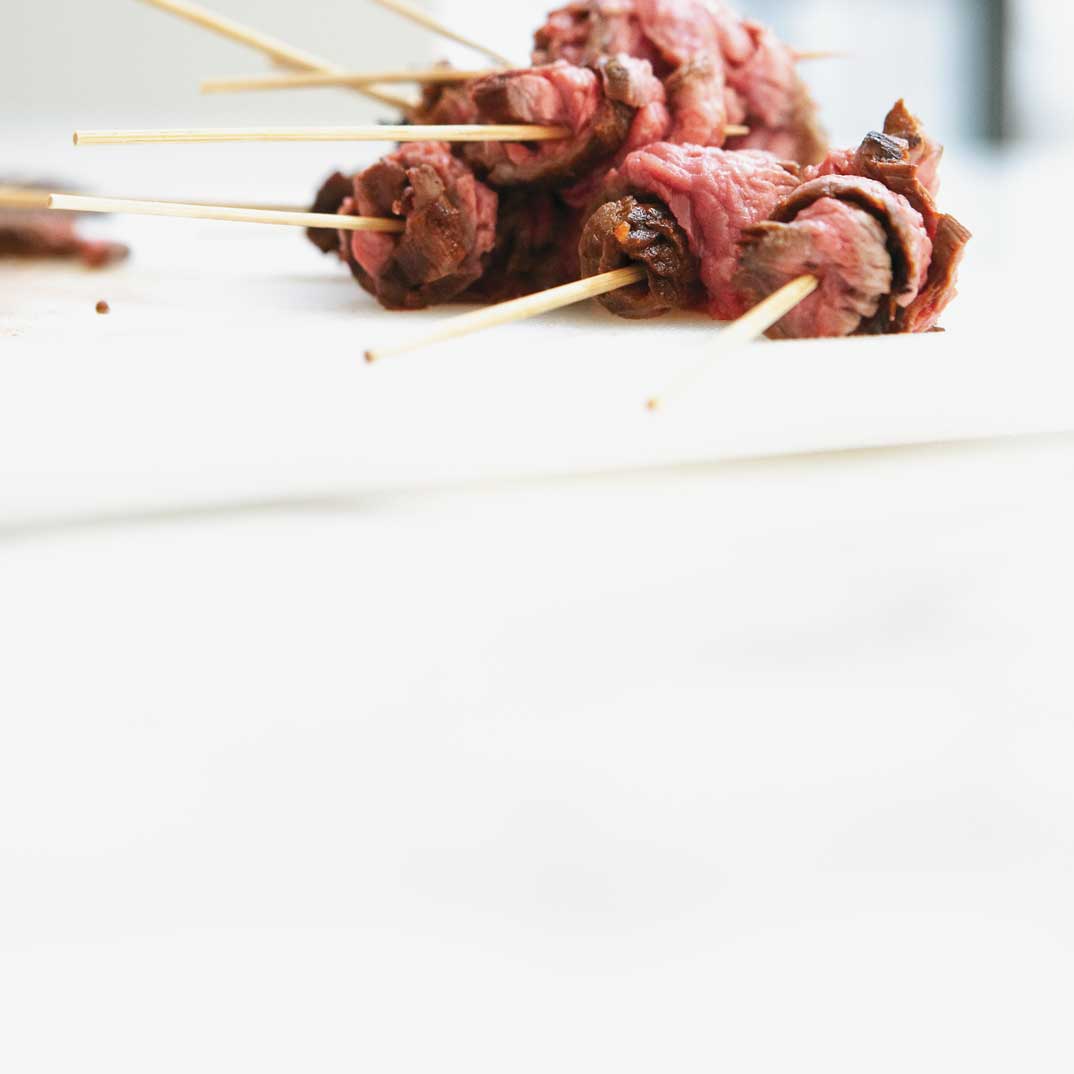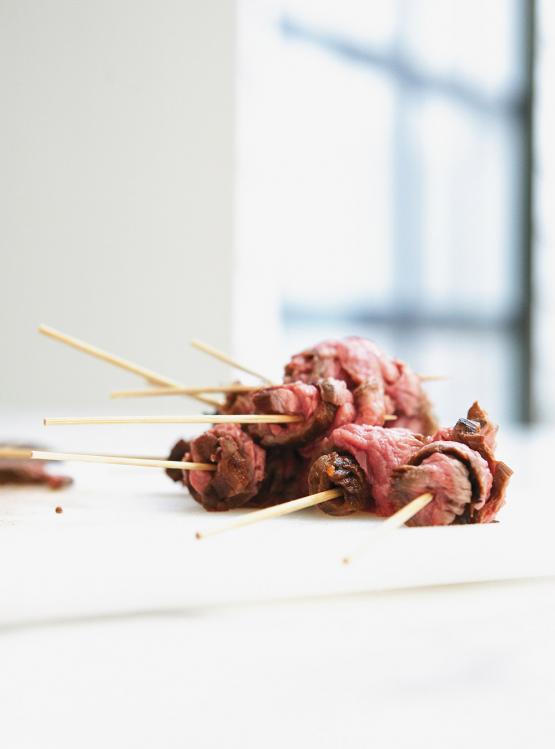 Open in full-screen mode
Lime–Paprika Beef Bites
Preparation

15 MIN

Cooking

12 MIN

Marinating

24 H

Makes

24 hors d'oeuvres
Preparation
MARINADE
Combine all the ingredients in a glass dish. Add the meat and coat well. Cover and refrigerate for about 24 hours.
SAUCE
In a bowl, combine all the ingredients. Season with salt and pepper.

Drain the meat. In a lightly oiled grill pan or on a preheated barbecue, cook the meat on both sides until rare or to desired doneness. Let rest for about 5 minutes.

Slice the meat into about 24 thin slices, cutting against the grain. Because flank steak is a stringy cut, thread the slices onto the skewers with a slight twist, which will help them stay on. Arrange on a serving plate, drizzle with sauce and serve immediately.