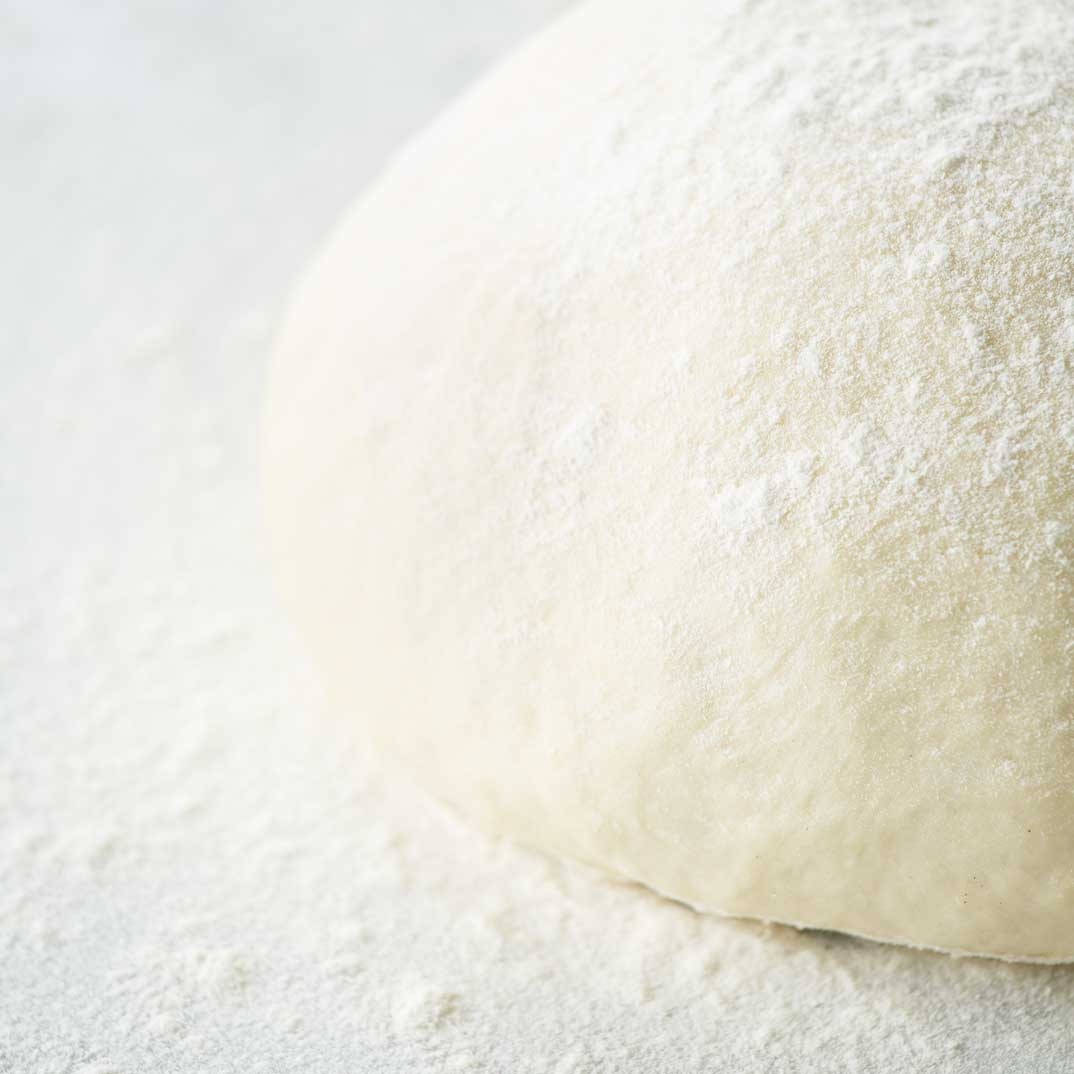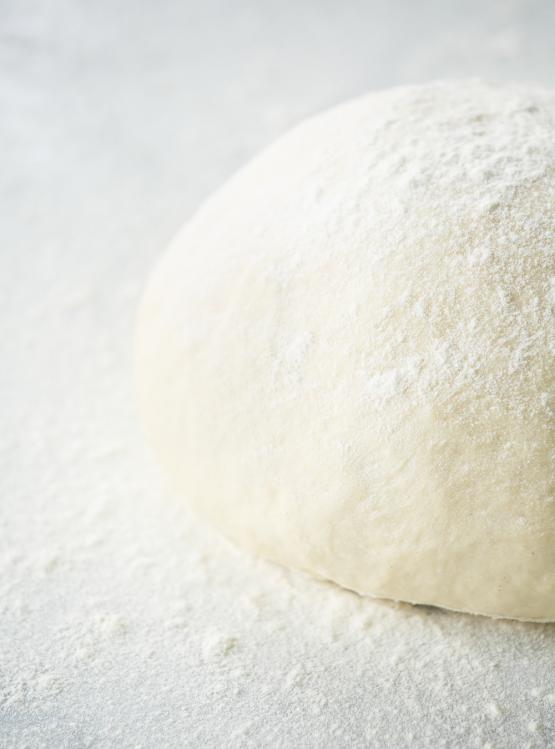 Open in full-screen mode
Pizza Dough with Beer
Preparation

10 MIN

Cooking

15 MIN

Waiting

1 H

Makes

Two 25-cm (10-inch) pizzas
Preparation
In a bowl, combine the beer, yeast and sugar. Let stand until it starts to foam on top, about 5 minutes.

In a stand mixer or food processor, it is important to work with the plastic blade or the dough hook, combine the flour and salt. With the food processor at medium speed, add the oil and yeast mixture until the mixture forms a soft ball. Remove the dough from the bowl and knead for a few minutes, dusting it with flour to prevent sticking.

Place in an oiled bowl and cover with a clean cloth. Let the dough rise for about 1 hour in a draft-free warm place. Cut it in half. Use the dough immediately or cover in plastic wrap and refrigerate (no more than 12 hours) or freeze.

Place the rack at the bottom of the oven. Place a pizza stone or an upside-down baking sheet on it. Preheat the oven to 230 °C (450 °F). Sprinkle a little cornmeal on the hot pizza stone and on the pizza peel.

Roll out the dough into two 25-cm (10-inch) in diameter crust. Place the dough on the peel and garnish with toppings. (See our suggestions below). Slide the dough onto the hot stone and bake for 10 to 15 minutes or until golden brown.
Note
Good to know

To activate the yeast, the temperature of the beer, or any liquid, is important. It should between 41 and 46 °C, which means it is necessary to heat the beer a little. If it is too hot, you risk killing the yeast, if it is too cold, the dough won't rise well.

"All Dressed" Ideas

To garnish this pizza, here are our suggestions. Olive oil with garlic, artichoke hearts, feta cheese, hazelnut oil, spinach, mushrooms, bacon, Emmental cheese, asparagus, goat cheese, tomato sauce or tomato paste in a tube, confit garlic, mozzarella cheese, fresh basil oil olive, chorizo, figs and arugula.