Ingredients
Ganache
Cake
Frosting
Preparation
Ganache
In a small saucepan, heat the cream over low heat until it begins to simmer. Remove from the heat. Add the chopped chocolate and stir until the chocolate has melted.

Cool in the refrigerator for about 1 hour. Do not let it set completely.

Beat with an electric mixer until it is spreadable.
Cake
Preheat the oven to 190 °C (375 °F).

Butter a 38 x 25-cm (15 x 10-inch) baking sheet and line with buttered parchment paper. Let the paper hang over each side for easy unmoulding.

In a bowl, sift the flour with the baking powder. Set aside.

In another bowl, beat the eggs with an electric mixer, gradually adding the sugar. Add the vanilla extract. Beat until the mixture thickens and turn pale yellow, about 5 minutes.

Thoroughly fold the dry ingredients in the egg mixture. Fold in the butter.

Spread the batter into the baking sheet, smoothing the top. Bake in the middle of the oven for about 12 minutes or until a toothpick inserted in the centre of the cake comes out clean.

Right out of the oven, sprinkle a sheet of parchment paper with sugar and unmould the cake onto it. Remove the parchment paper that was used when baking. Roll the cake in the paper (from the narrow side) along its length. Allow to cool.
Frosting
In a bowl, sift the icing sugar with the cocoa powder. Set aside.

In another bowl, cream the butter with and electric mixer until light and fluffy. Gradually add the icing sugar mixture and finish with the cream. Set aside.

Unroll the cake. Spread the ganache over the entire surface of the cake. Roll the cake. Cut one end of the log at a diagonal from nothing to 2.5-cm (1-inch).
Note
For a chocolate mocha log, replace 25 ml (1 1/2 tablespoons) of the cocoa powder in the frosting with the same amount of instant coffee dissolved in 25 ml (1 1/2 tablespoons) of boiling water. Add it at the same time as the cream.
To help you with this recipe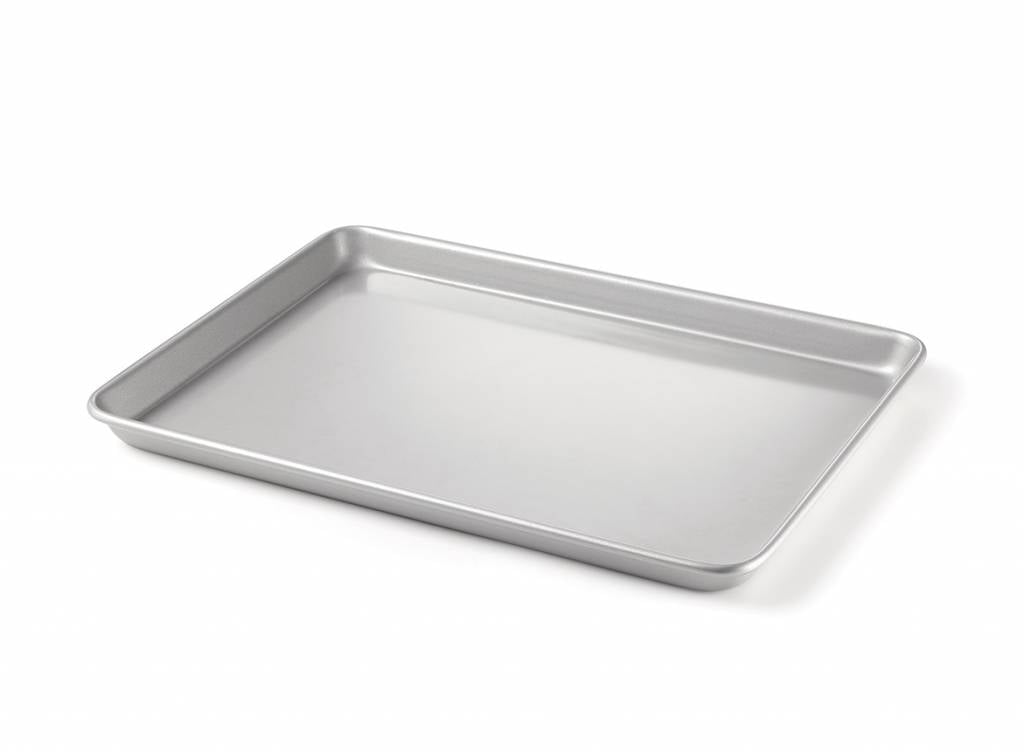 This must-have cooking accessory is perfect for baking cookies, pastries, meat or a whole meal making sheet pan dinner and getting the weeknight meal on the table fast.
25.99 $
SHOP NOW