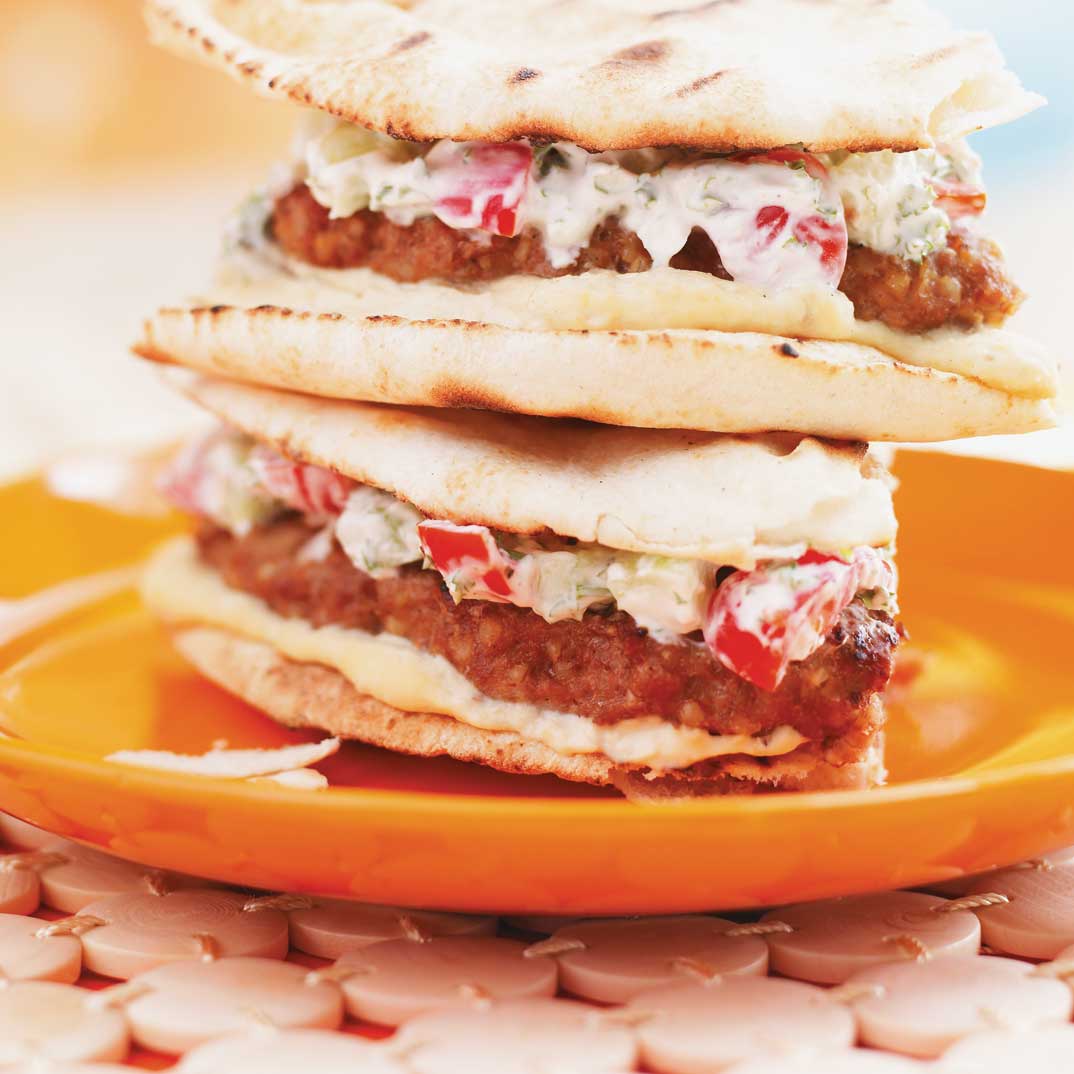 Back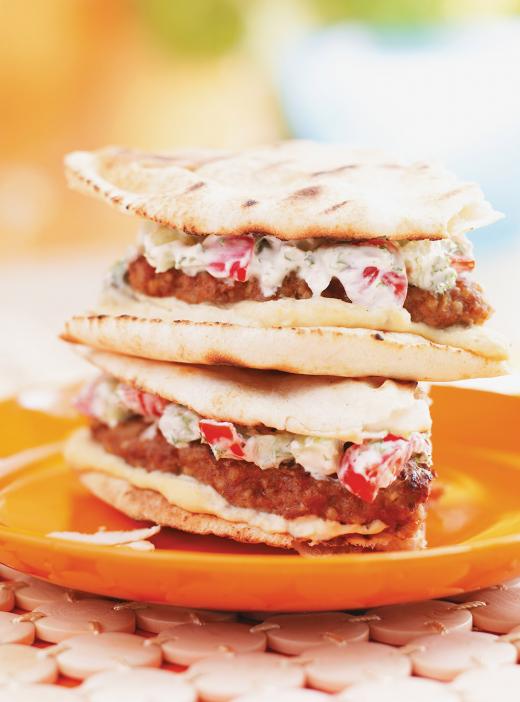 Open in full-screen mode
Lamb Burgers with Hummus and Tomato, Cucumber and Yogurt Salad
Preparation

20 MIN

Cooking

10 MIN

Waiting

30 MIN

Servings

4
Preparation
Burgers
In a bowl, add the bulgur and cover with the boiling water. Let soak for 30 minutes. Strain through a sieve and put back in the bowl. Add the lamb, egg and spices. Blend well. Season with salt and pepper. Shape 2 large patties the same size as the pita bread. Set aside on a plate. Cover and refrigerate 30 minutes.
Tomato, Cucumber and yogurt salad
In a bowl, combine all the ingredients. Season with salt and pepper. Refrigerate.
Assembly
Preheat the grill, setting the burners to high.

Grill the patties for about 8 minutes per side, turning carefully. Toast the pitas.

Spread hummus on the pitas. Place each patty on a pita. Top with cucumber, tomato and yogurt salad. Top with a second pita. Cut each sandwich into quarters.