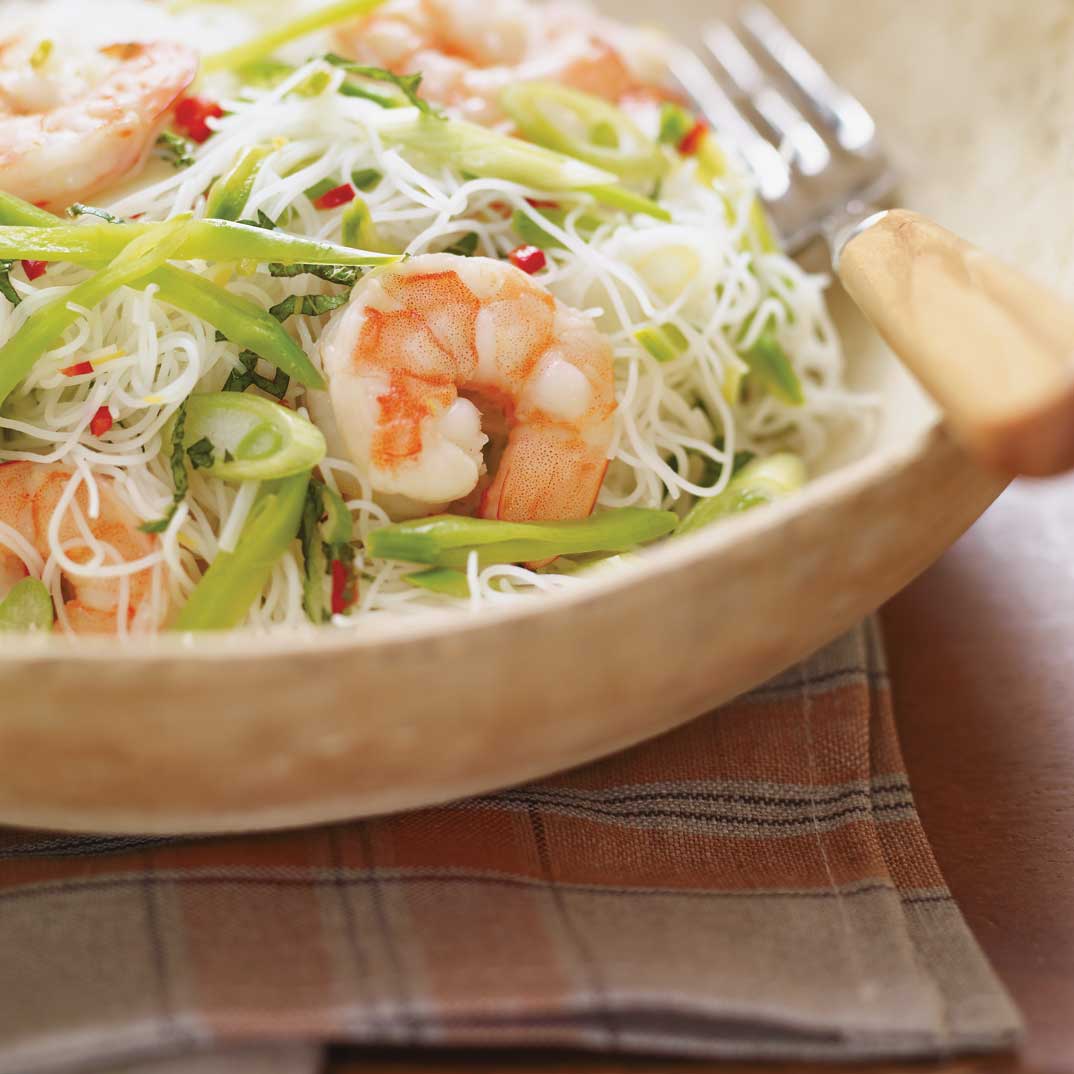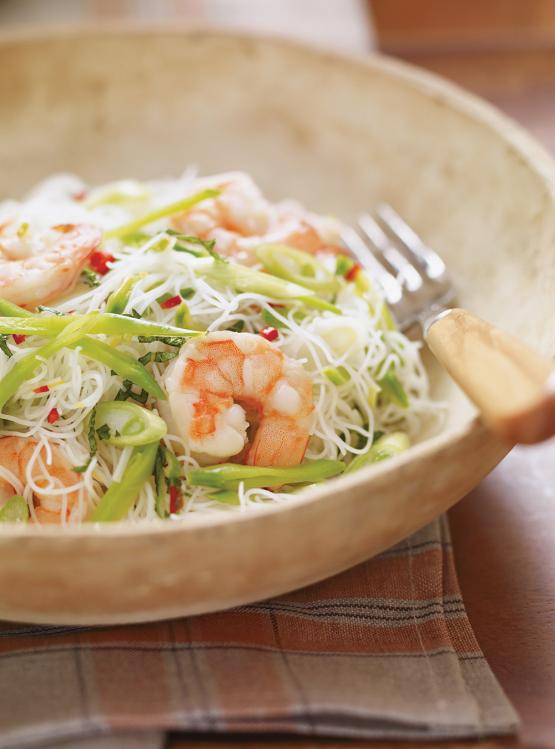 Preparation
In a pot of boiling water, cook the shrimp and snow peas for about 1 minute or until the shrimp are cooked. Cool them in ice-cold water and drain. Set aside.

Soak the rice vermicelli in boiling water for about 5 minutes. Rinse under cold running water and drain.

In a bowl, combine all the ingredients. Adjust the seasoning. Serve the salad that same day. 


Note
The warm-cold contrast from the pepper (spicy), mint (fresh) and rice vermicelli (cold) makes for an astonishing freshness in your mouth. Enjoy it during a hot summer day with a chilled rosé wine.