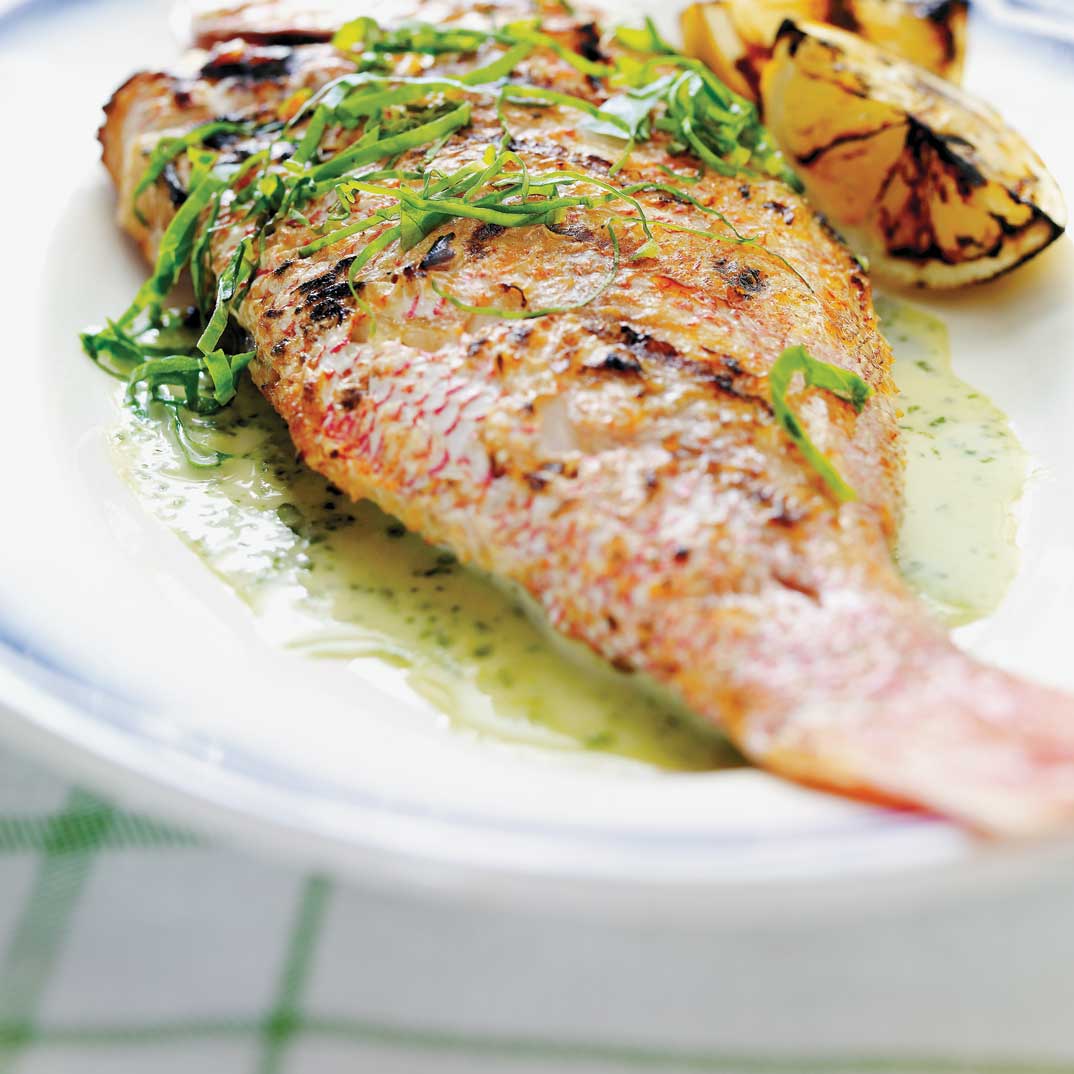 Back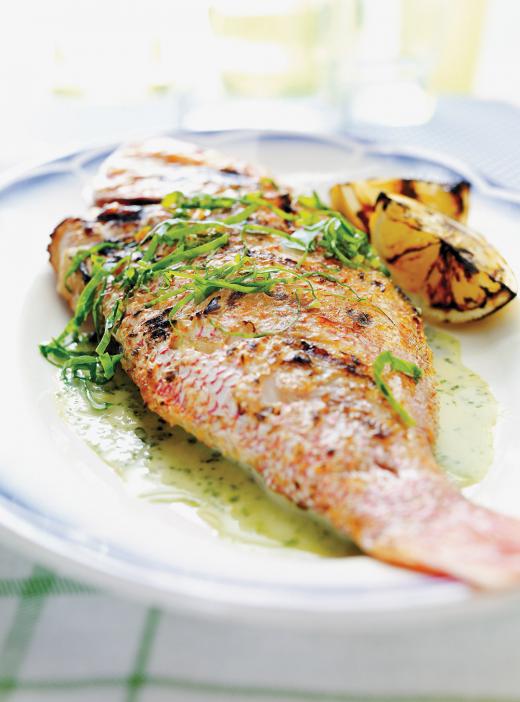 Preparation
Sorrel and Garlic Cream
In a saucepan over medium heat, bring the broth, cream, wine and garlic to a boil. Simmer until the garlic is tender, about 15 minutes. In a blender, purée until smooth with 1/2 cup of the sorrel. Season with salt and pepper. Keep warm.
Fish
Preheat the grill, setting the burners to high. If you're not using a fish basket, oil the grate.

Stuff the fish cavities with the thyme and lemon zest and drizzle with lemon juice. Brush the fish thoroughly with oil. Season with salt and pepper inside and out. Place the fish on the grate or in a basket.

Grill for 8 to 10 minutes on each side, or until the flesh flakes off the bone.

Serve the fish whole. Drizzle with the sorrel and garlic cream and garnish with the remaining sorrel.
Note
This sorrel and garlic cream is very versatile and is delicious with any type of fish, as well as shrimp and scallops.