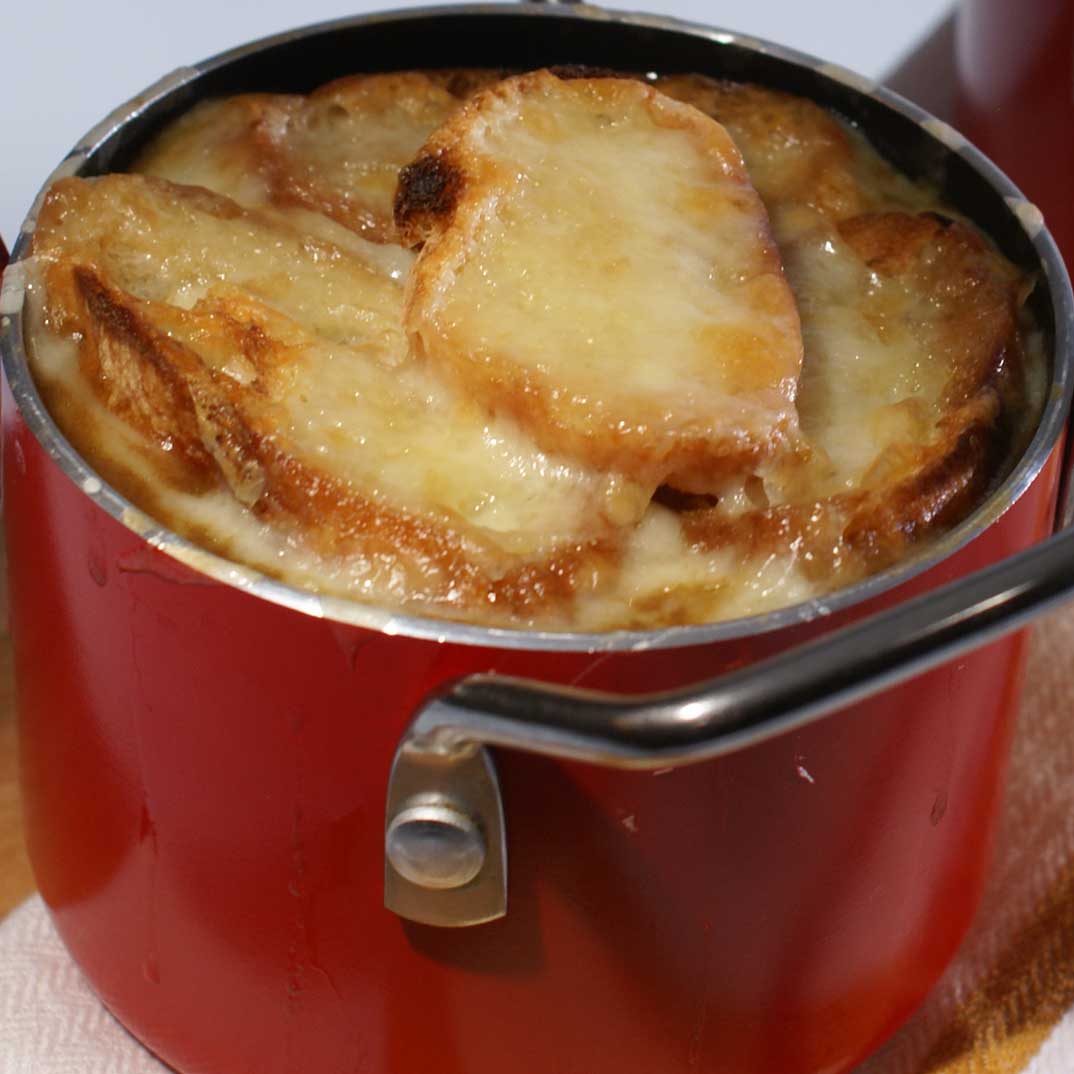 Back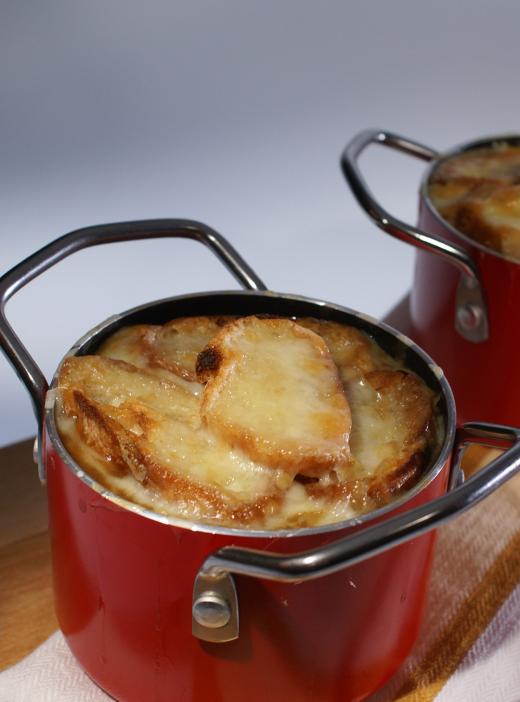 Preparation
In a large non-stick saucepan, brown the onions in the butter until golden and soft, about 30 minutes. Season with salt and pepper. Dust with the flour and cook for 1 more minute. Add the beer and bring to a boil, stirring constantly. Add the broth and bring to a boil. Reduce the heat and simmer for about 10 minutes. Add more broth if necessary. Adjust the seasoning.

With the rack in the middle position, preheat the broiler.

Ladle the soup into 4 ovenproof bowls. Place 1 toast in each bowl and top with cheese. Place the bowls on a baking sheet. Broil until the cheese is golden brown.