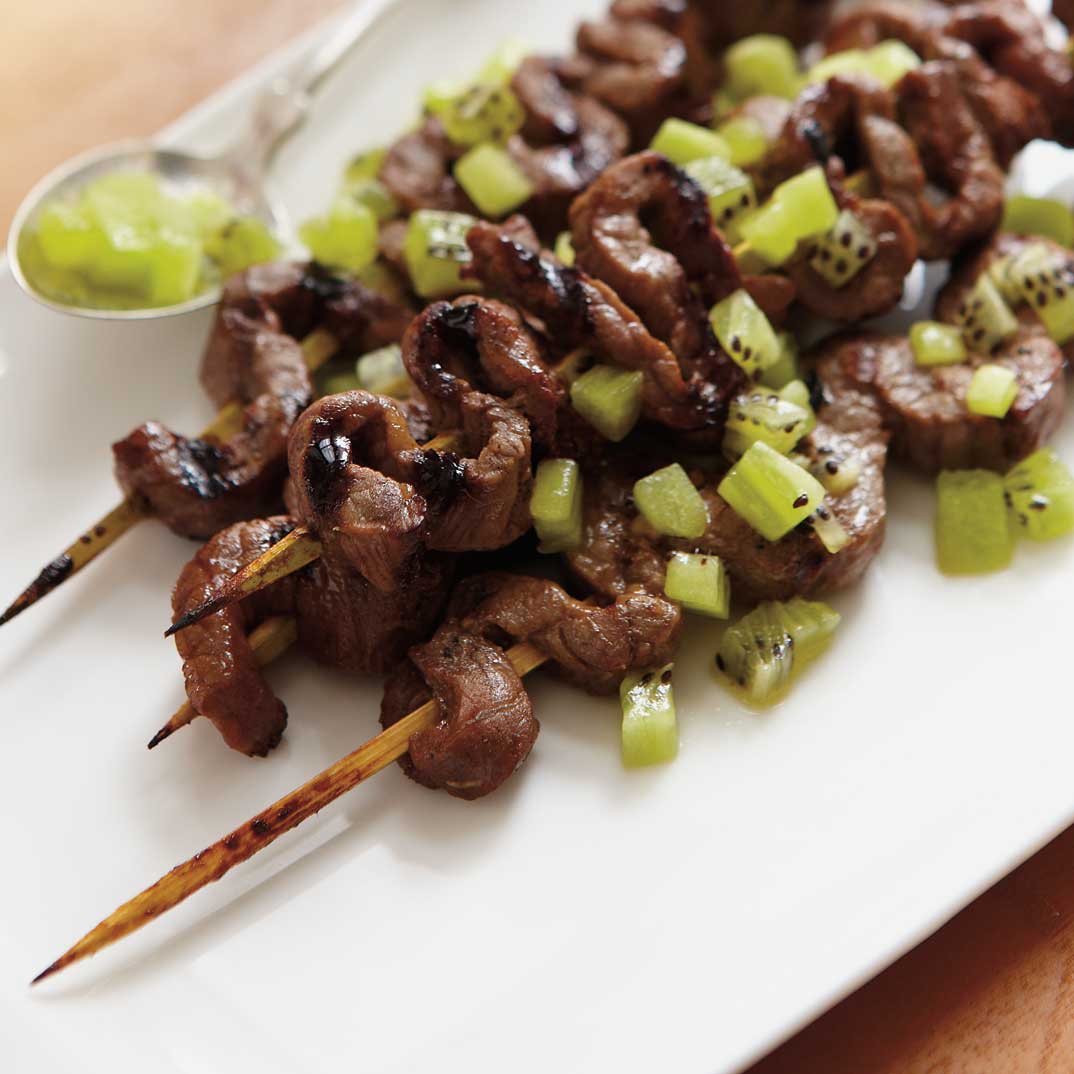 Back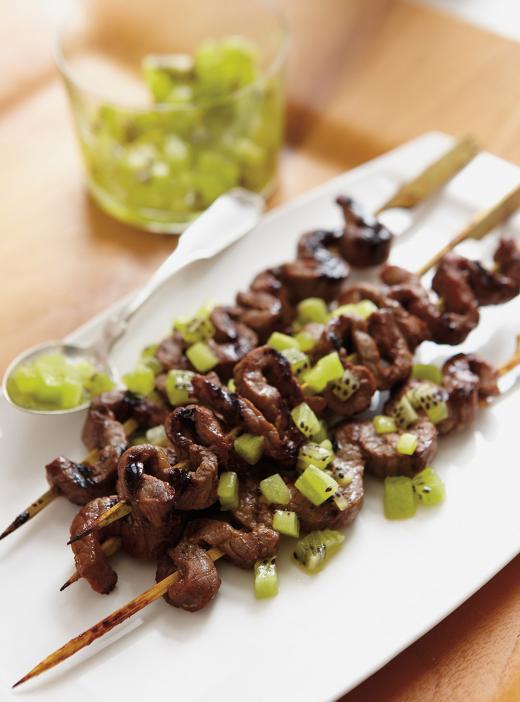 Preparation
Marinade
In a glass dish, mash the kiwi with a fork. Add the remaining ingredients and stir to combine. Set aside.

Preheat the grill, setting the burners to high. Oil the grate. 

Skewers
Thread the meat onto the skewers. Place the skewers in the marinade and coat well. Marinate for 10 minutes, maximum (see note).

In a bowl, combine the diced kiwi with the olive oil. Season with salt and pepper. Set aside.

Grill the skewers for about 2 minutes per side or to the desired doneness. Season with salt and pepper. Serve with steamed rice and the diced kiwi. 


Note
Kiwi, like pineapple and papaya, contains enzymes that tenderize meat and make it mushy if in contact for too long.