These BBQ ribs are a summer essential, and are our best-ever recipe!
Ingredients
Dry Rub
Barbecue Sauce
Preparation
Dry Rub
In a bowl, combine all the ingredients. Set aside.

On a work surface, use paper towels to peel away the white membrane (silverskin) on the back of the ribs. Place the ribs on a baking sheet and rub both sides generously with the spice rub. Cover and refrigerate for at least 1 hour, or overnight.

With the rack in the middle position of the oven, preheat the oven to 325°F (170°C).

Wrap the ribs, two racks at a time, in heavy-duty aluminum foil. Transfer to a baking sheet. Bake for about 2 hours, or until the meat is tender.
Barbecue sauce
Meanwhile, in a small saucepan over medium-high heat, cook the spices in the butter for 1 minute. Add the remaining ingredients, bring to a boil and simmer over low heat for about 5 minutes or until the sauce becomes syrupy. Season with salt and pepper.

Preheat the grill, setting the burners to medium. Oil the grate.

Remove the ribs from the foil and grill for 4 to 5 minutes on each side, brushing with half of the barbecue sauce. Serve with the remaining sauce.
To help you with this recipe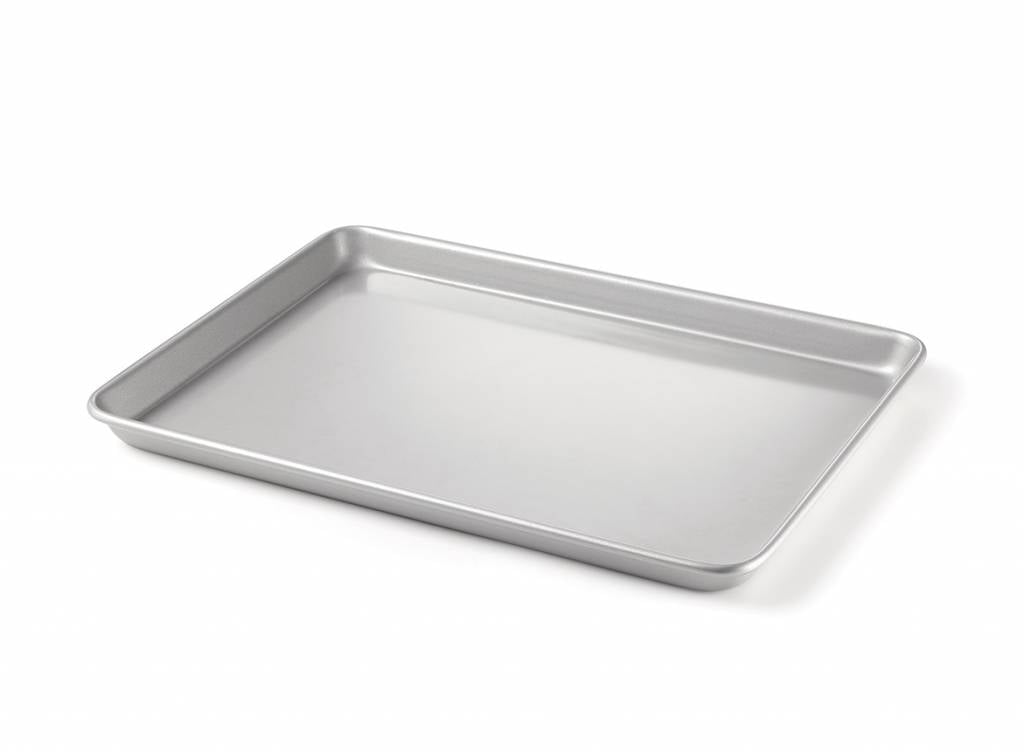 This must-have cooking accessory is perfect for baking cookies, pastries, meat or a whole meal making sheet pan dinner and getting the weeknight meal on the table fast.
25.99 $
SHOP NOW