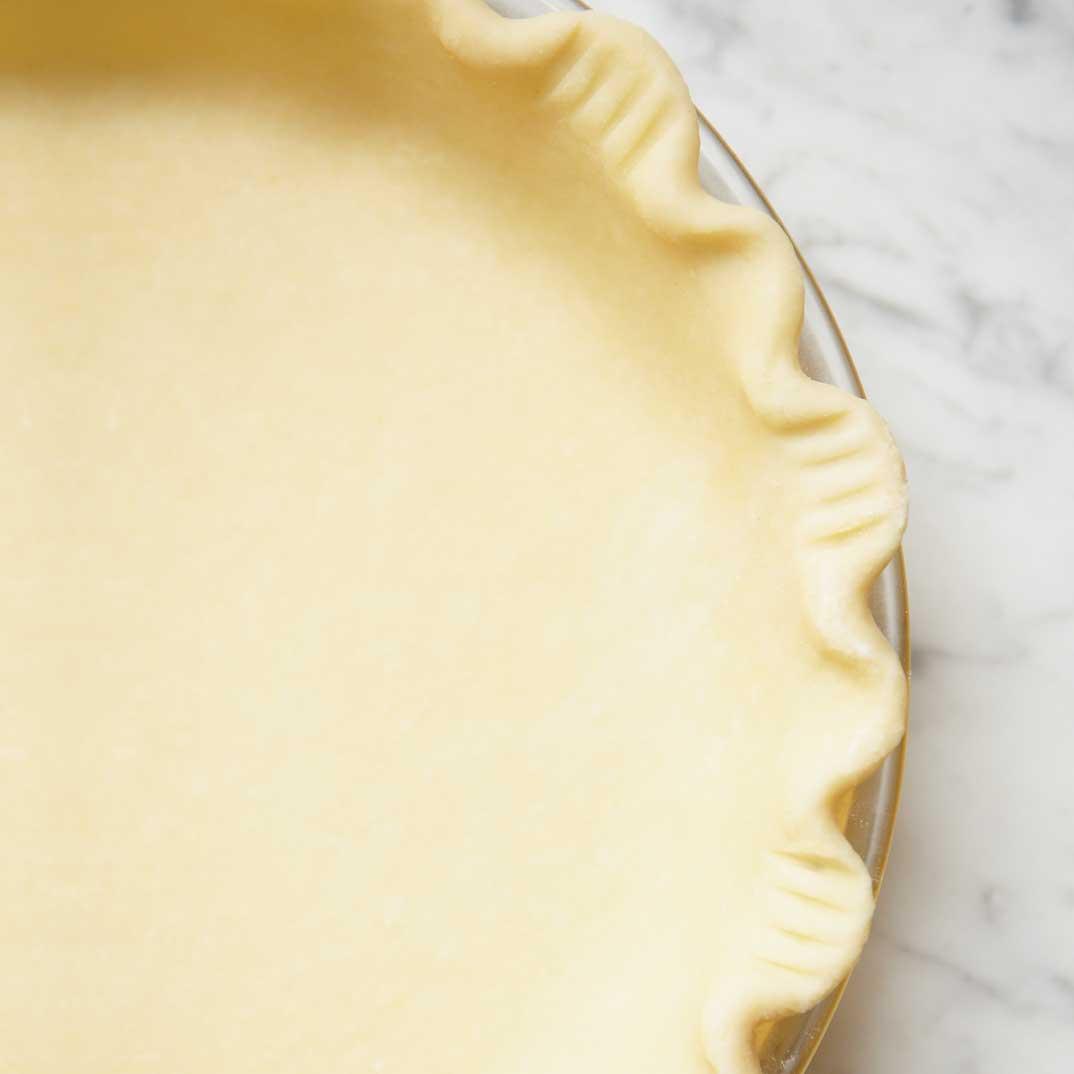 Back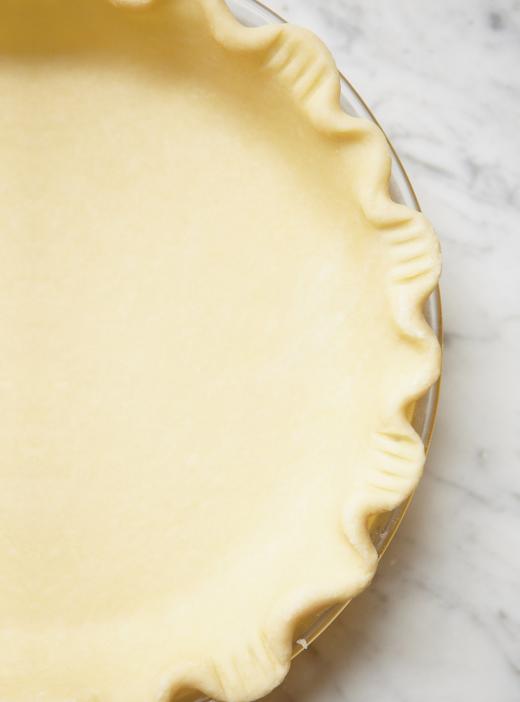 Open in full-screen mode
Basic Shortcrust Pastry
Preparation

10 MIN

Cooking

30 MIN

Output

Two 23 to 25-cm (9 to 10-inch) crusts
Preparation
Handmade
In a large bowl, combine the flour and salt. Stir the butter into the flour using a pastry blender or two knives to get a grainy texture, where there are small pieces of butter the size of peas. Gradually add the water, lifting and turning the flour mixture using a spatula to prevent a portion from becoming wetter than another. Add water if needed, a spoonful at a time, just until the mixture holds when pressed between fingers. Form two discs.

Cover in plastic wrap and refrigerate the dough for at least 30 minutes.

Roll out the dough on a floured work surface or between two sheets of parchment paper to about 3 to 4-mm (1/8-inch) thick. Use the dough to make a pie or line two 23 to 25-cm (9 to 10-inch) pie plates.
In a food processor
In a food processor, combine the flour and salt. Add the butter.

Pulse for a few seconds at a time until the butter is the size of peas.

Add the water and pulse again until the dough is just beginning to form in the bowl. Add water, if needed. Remove the dough from the food processor and form two discs, not balls. It makes it easier to roll out.