Ingredients
Crepes
Filling
Preparation
Crepes
In a blender, combine all the ingredients until the batter is smooth. Set aside.

In a 23-cm (9-inch) non-stick skillet lightly brushed with butter, cook four to five crepes, one at a time, with about 75 ml (1/3 cup) of batter each, until golden brown on each side. Stack the crepes on a plate. Set aside.
Filling
In a saucepan, brown the onion in half the oil. Add the sausage meat and sauté while crumbling with a wooden spoon until golden brown. Add the salsa and cook for about 3 minutes or until the juices have evaporated.

Spread the sausage mixture lengthwise in the centre of four crepes. Sprinkle with the cheese and fold both sides of the crepes toward the centre over the filling.

In a non-stick skillet, brown the pancakes on both sides, two at a time, in the remaining oil. Serve and garnish with sour cream. Serve with salsa.
To help you with this recipe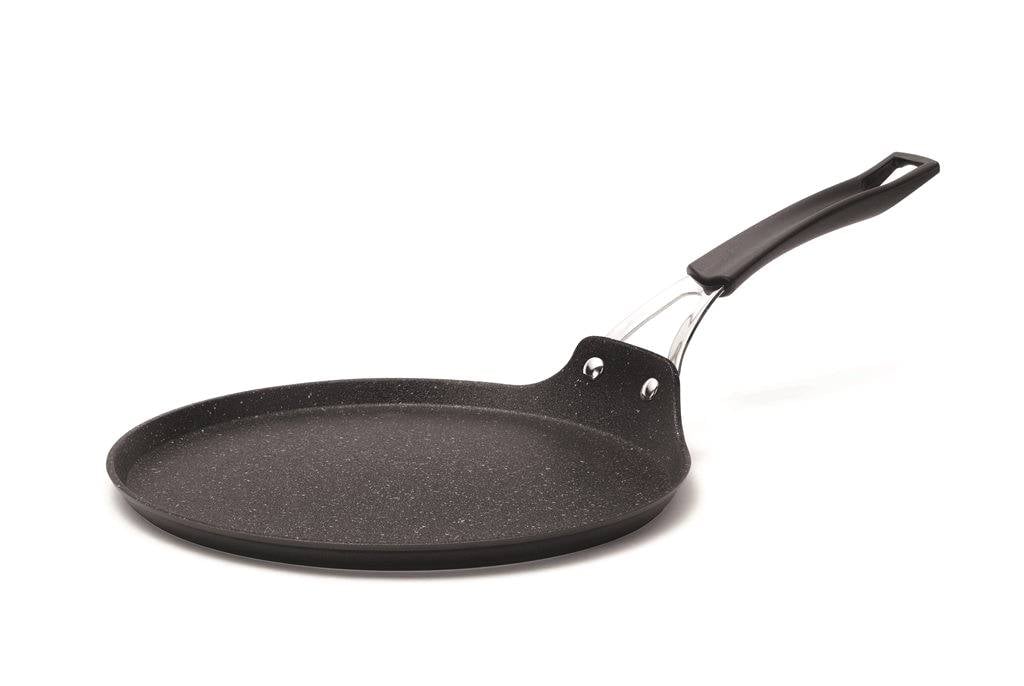 This robust forged aluminum crepe pan is made with The Rock technology, a high-tech process that makes the pan three times more resistant than regular Teflon finish. Because of its superior non-stick attributes, it is perfect for making crepes or French toast, or for frying eggs.
54.99 $
SHOP NOW